Acura NSX finds its way into Jay Leno's Garage. Jay drives it. Jay smiles.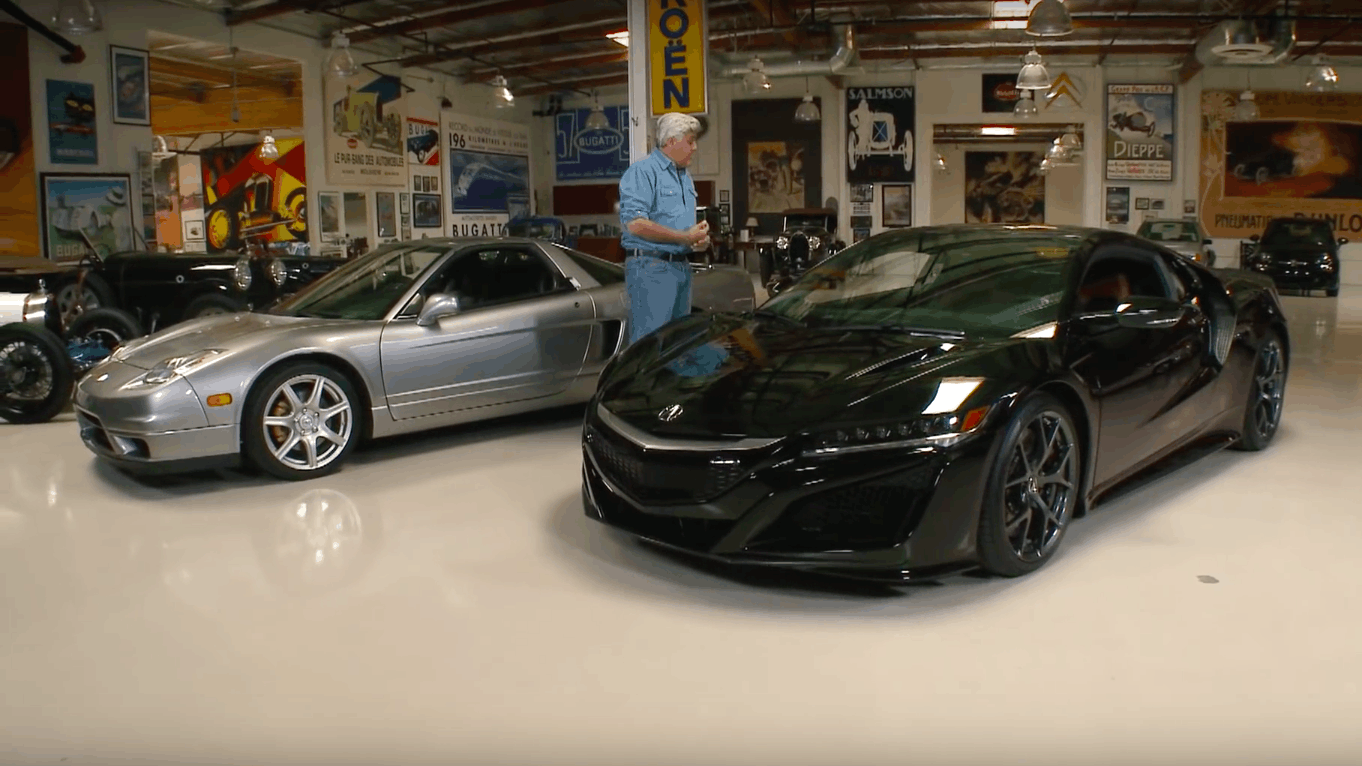 I don't know how much of a JLG you are, so let me brief you a little: despite the fact he's a comedian, Jay isn't the type that smiles too often (read: awfully rare) when it comes to human-car experiences.
This time, though, he quite shows a smirk while being strapped behind the Acura NSX's steering wheel. That is not something. That is EVERYTHING.
The thing is that the NSX truly seems to be a Japanese masterpiece, as the first gen was in its time. Using a twin-turbo V6, with 500 hp, and three electric motors worth of 47 horsepower, the new NSX makes the best use of hybrid technology to rival the likes of Ferrari 458. In fact, as global development chief engineer, Ted Klaus states here, the Italian horse and the first gen NSX were the two most relevant benchmarks for the new NSX.
Now let's get to Jay Leno's smile.