Jeep Brings Together Three Wrangler Generations in Stunning CJ66 Custom Concept
It's one of the coolest Wrangler-based concepts we've seen in recent years
What do you get when mixing a CJ, a TJ, and a JK Wrangler with the latest available power from Mopar?
The CJ66, apparently, which is the name chosen by Jeep for a striking-looking concept off-roader unveiled today at the SEMA Show.
Combining a Wrangler TJ frame with a 1966 Wrangler CJ body and Wrangler JK elements, the Jeep CJ66 Concept gets a contemporary Mopar engine mated to a six-speed manual transmission. Output and torque specs haven't been announced yet, but Jeep says the Mopar cold-air intake and Mopar cat-back exhaust help increase performance.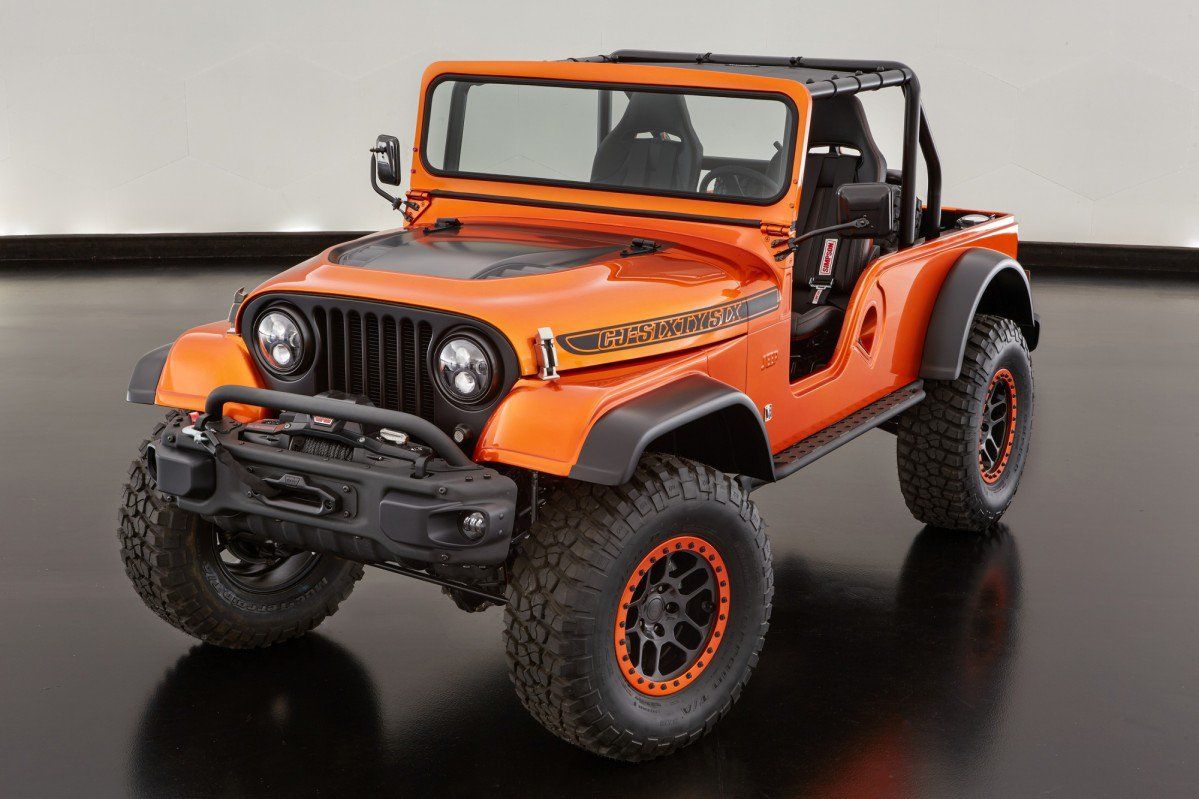 The narrow-bodied Jeep CJ66 is designed to crawl over rocks and boulders thanks to its front and rear Mopar Dana 44 Crate axles, Jeep Performance Parts (JPP) 17-inch bead lock wheels, and a two-way air system that allows the 35-inch BFG all-terrain tires to be quickly inflated or deflated to the desired pressure.
Styling-wise, the CJ66 features a rugged look enhanced by the Copper Canyon-colored body, oversized fender flares, Mopar 10th Anniversary Wrangler JK Rubicon Bumper Kits, JPP skid and front bumper plates, and concept JPP rock rails. The vehicle also comes with a two-inch lift kit.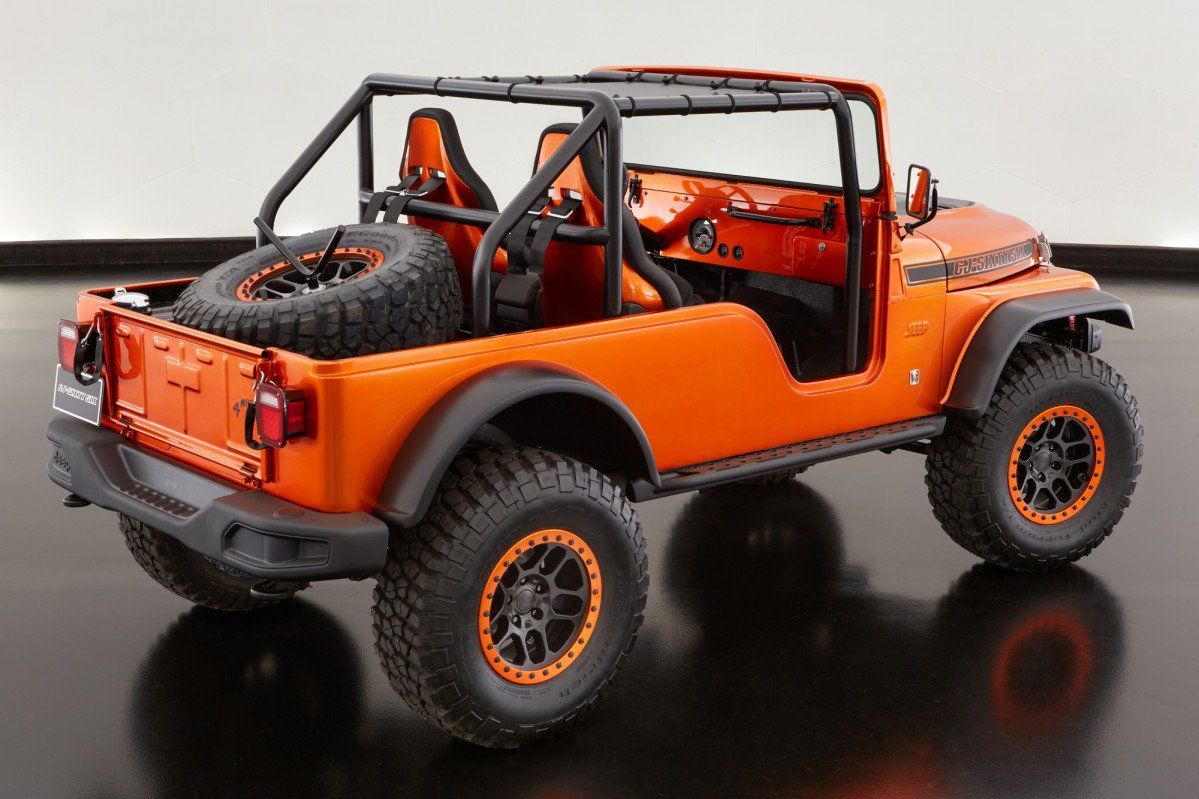 The hood, headlamp bezels, and seven-slot Jeep grille are colored matte black, with a custom matte-black CJ66 graphic stripe running along the side of the hood. Mopar accessories also include LED amber fog lamps, Mopar Warn winch, and race-car-inspired fuel filler cap. Inside, the CJ66 welcomes passengers with custom Viper seats featuring seat risers, a custom-built roll cage, as well as a bikini top netting.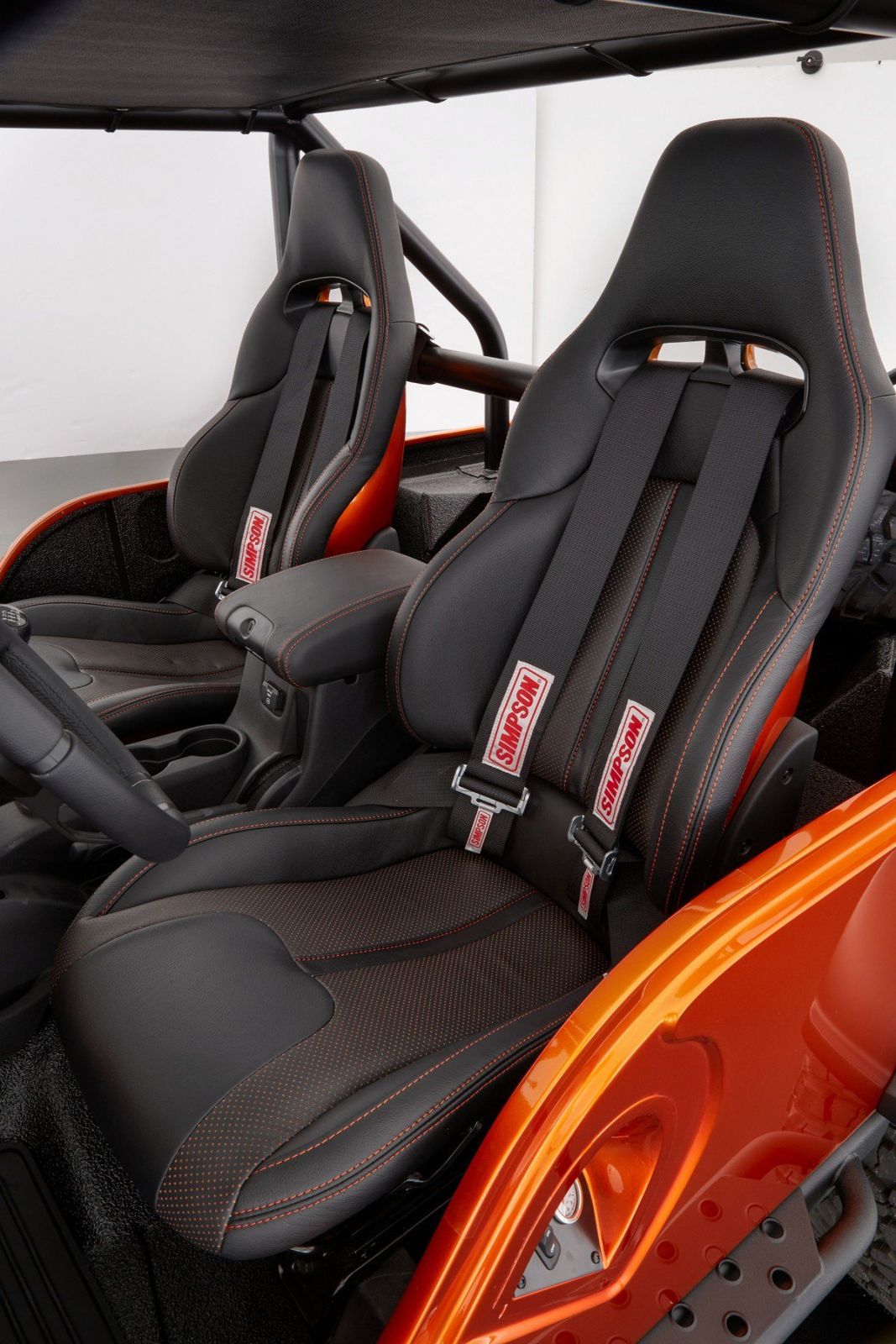 The center console and shifter are sourced from the Wrangler JK, with other Mopar touches including the instrument panel gauges and all-weather mats.