The Jeep has almost 100 hp less, keep in mind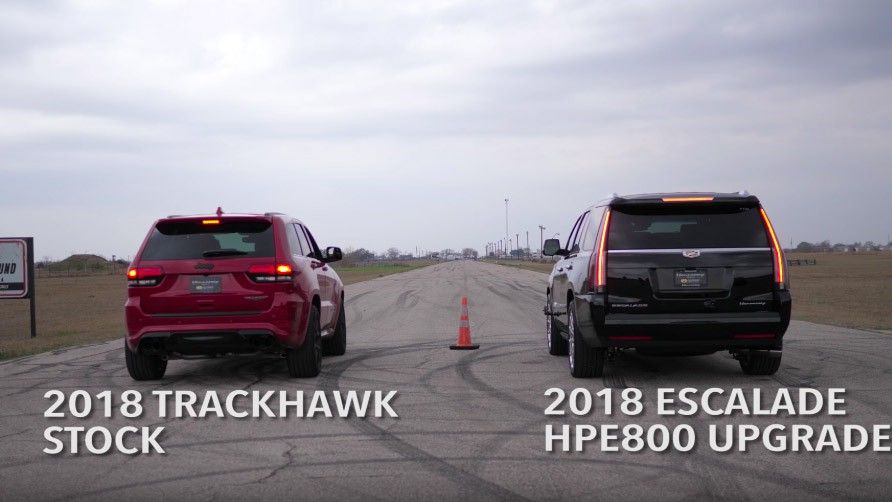 Hennessey Performance has released a promo video for its HPE800 Supercharged kit for the Cadillac Escalade luxo SUV. The video shows one modded Escalade drag racing a Jeep Trackhawk.
The Jeep has its stock 707 hp factory power output, while the Cadillac has been boosted to 800 hp. It has all the makings of a well balanced sprint, so how does it all end?
Well, the Hennessey-tuned Cadillac Escalade bogs down a bit at the start, but then quickly snaps out of it and starts accelerating. However, in the meantime the Jeep is already ahead and it maintains its lead all the way to the end of the run.
So basically the Jeep is still faster even with the supercharger kit on the Escalade, so we wonder how fast a Trackhawk with the same level of upgrades?