Check out own high-res rendering within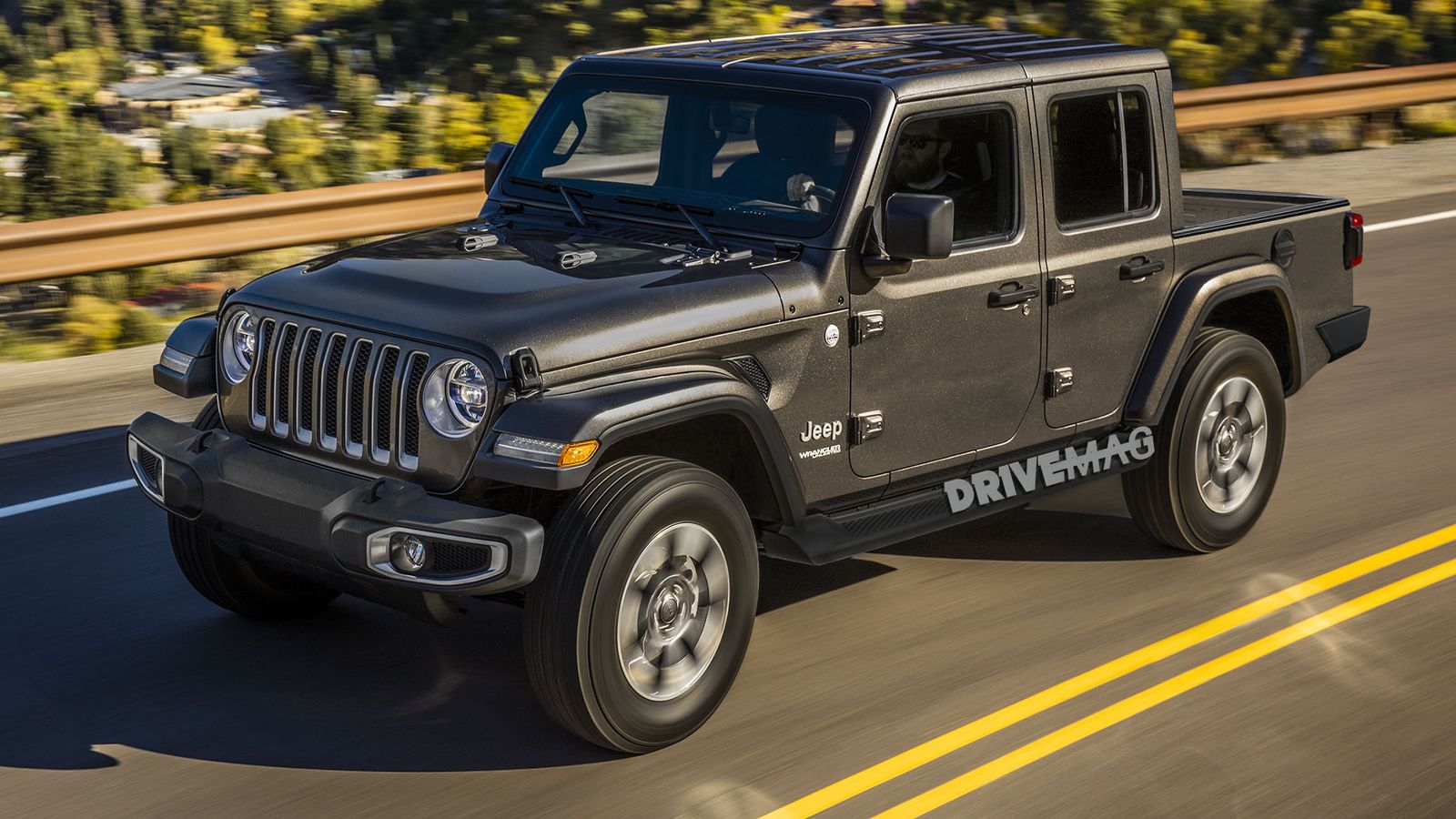 Jeep will be adding a pickup model to its all-new Wrangler range, but it won't be arriving in showrooms next year like the three- and five-door models.
It is believed Jeep will add the four-door flatbed model to its Wrangler lineup in 2019 and we expect its look to not stray too far from this rendering I quickly whipped up for the purpose of this article.
Scrolling through spyshots and older concepts, it's clear Jeep can't really do all that much with this formula, so this digitally manipulated speculation can't be far off. In said spy photos, the bed of the vehicle looks quite long, but it is unclear whether it will make it into production that way or whether it's just camouflage meant to confuse.
According to Automotive News, Jeep will offer both hardtop and folding canvas roof versions of the pickup and they plan to commence production in November of 2018. The same source also states that the pickup may bear the "Scrambler" name which was used on a removable hardtop version of the old CJ-7, although this is by no means certain.