Jeremy Clarkson's ad for Emirates will make you want to be filthy rich
New Emirates First Class is inspired by the Mercedes-Benz S Class
Some say that an ape was captured, dressed up and forced to promote an airline's first-class service. All we know is he's called Jeremy Clarkson. And it made us want to be filthy rich.
If there's a person in this world best qualified to talk (passionately) about luxury, then Jeremy Clarkson is the one. Not only he tested hundreds of luxury cars during his exceptionally long career as an automotive entertainer journalist, but he can also put his passion at work to make you do all sorts of crazy things with your money. You know, like buying a car you don't need just because he loved it. Or spending some $5,000 for a London - Dubai flight with the Emirates Airlines.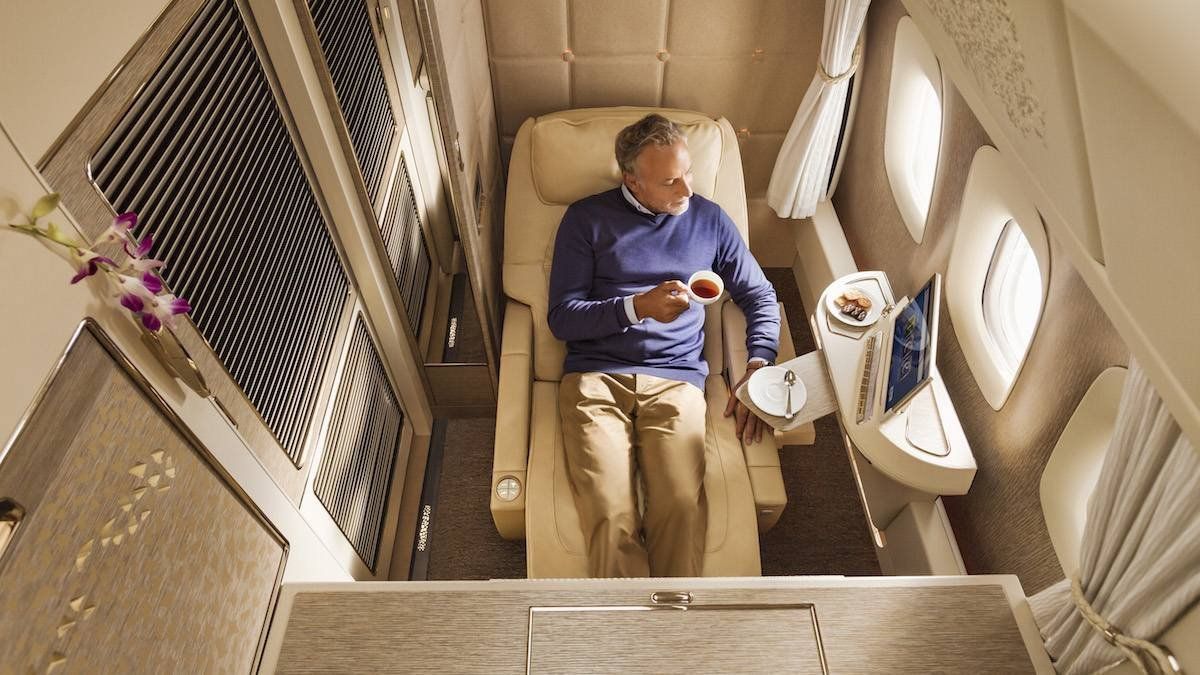 Pay ,000 for the luxury of being alone.
The latter just launched their new First Class Suites, inspired by the sheer quality of the Mercedes-Benz S-Class, and, judging from Clarkson's ad and the incredible press pictures, yes, you should crave for winning the lottery. Or to become a notorious automotive journo.
See more luxury here: Mercedes-Maybach S600 Pullman Guard offers armored luxury for $1.5 million