Jumping a Truck 379 Feet Over a New Mexico Ghost Town, the Red Bull Way
A new world record for the longest truck jump
They say Red Bull gives you wings, but when it comes to cars, the wings part is replaced by liftoff. Sort of.
It's all about physics actually: you take a ramp, set it at the perfect angle, then you take Bryce Menzies and his 900-horsepower off-road Pro2 truck and make them hit that ramp at the exact speed and finally, you keep you fingers crossed and hope for the best.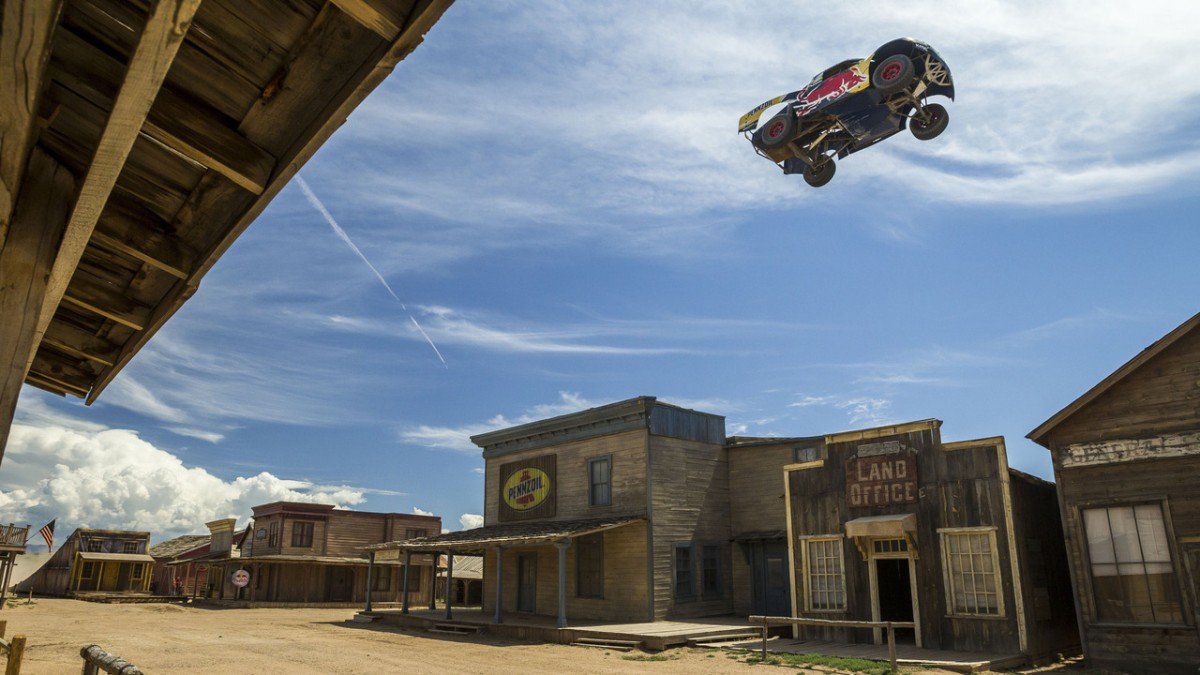 But getting the car airborne is the easy part because you also have the car's mid-air balance to worry about and, of course, the bit which involves the landing. And we all know that the only right scenario here is a safe touchdown with all four wheels on the ground and zero driver injuries.
Menzies did just that by the book while also managing to float 379.4 ft (115.6 m) over a deserted town, setting a new world record for the longest truck jump. See for yourselves, in the video below.