It's based on a stretched Land Rover Defender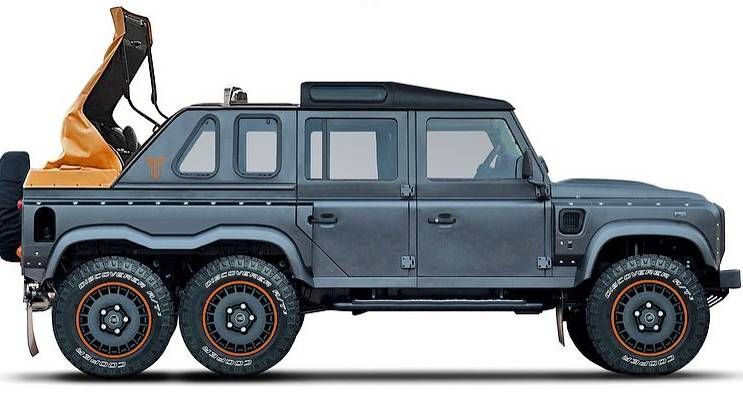 Mercedes has committed to building only 99 examples of the Maybach G 650 Landaulet, leaves potential customers that haven't made it to the list in a dilemma.
Should they search the used car market for a Mercedes-AMG G 63 6×6 or place an order for a brand new Hennessey VelociRaptor 6×6? Well, they will soon have another option in the form of the Kahn Design Flying Huntsman 6×6 Soft Top — a rather pompous name for what is a heavily modified Land Rover Defender with six driven wheels and a soft top-covered rear passenger compartment.
The car doesn't exist yet, but Kahn Design is already teasing it courtesy of the rendering you see here.
There are no official details about the six-wheeled off-roader other than it's coming soon. Still, the illustration allows us to see that the front passengers have a fixed roof above their heads, while those sitting in the rear compartment can fold the soft top to enjoy some open-air off-roading — much like the G 650 Landaulet.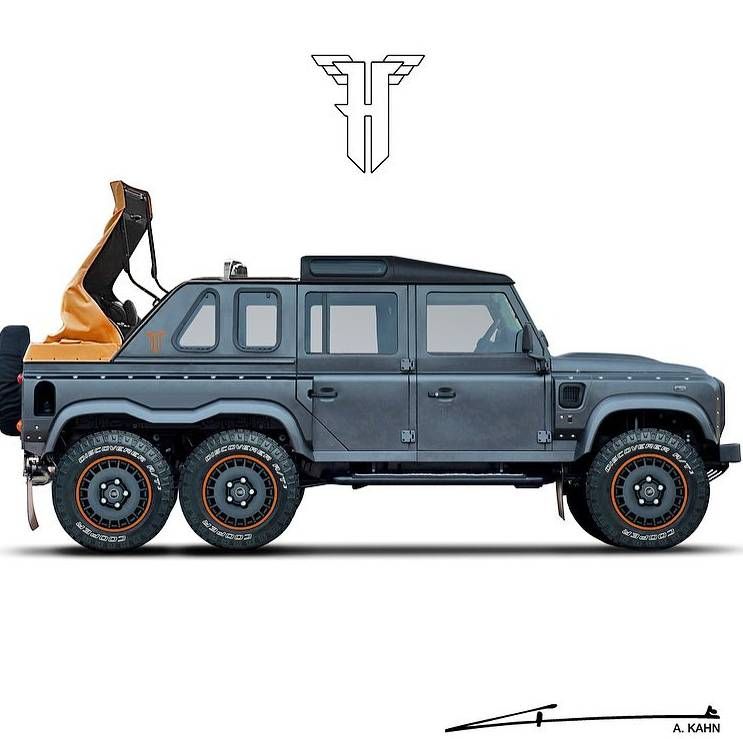 As you may remember, Kahn has unveiled the Land Rover Defender-based Flying Huntsman 6×6 hardtop at the 2015 Geneva Motor Show, and later on, followed up with a double cab pickup variant — which we assume the Flying Huntsman 6×6 Soft Top uses as a base.
The hardtop version used a 430-hp 6.2-liter V8 mated to a six-speed automatic transmission with two-speed transfer case. Locking differentials for the six-wheel-drive system were also fitted to the car. The pickup version featured a much more modest 2.2-liter diesel with just 122 hp. We can only hope the Flying Huntsman 6×6 gets the V8.
If you like you 6×6 off-roaders a bit on the wilder side, then the Toyo Tires Ferret might be your cup of tea.