Ken Block goes mostly sideways yet reaches Pikes Peak in latest Climbkhana video
It's a lot more insane than it sounds
Going up Pikes Peak's 12.4-mile course at maximum speed in search of a record may be seen as a crazy thing to do by most people, but doing huge power slides and breathtaking stunts on the same dangerous mountain road just is borderline insane.
And yet, insane is what Ken Block does best, so it will come as no surprise that the racing driver and stuntman decided to drift his way up to the top of the mountain in his 1,400-hp Hoonicorn V2 Mustang.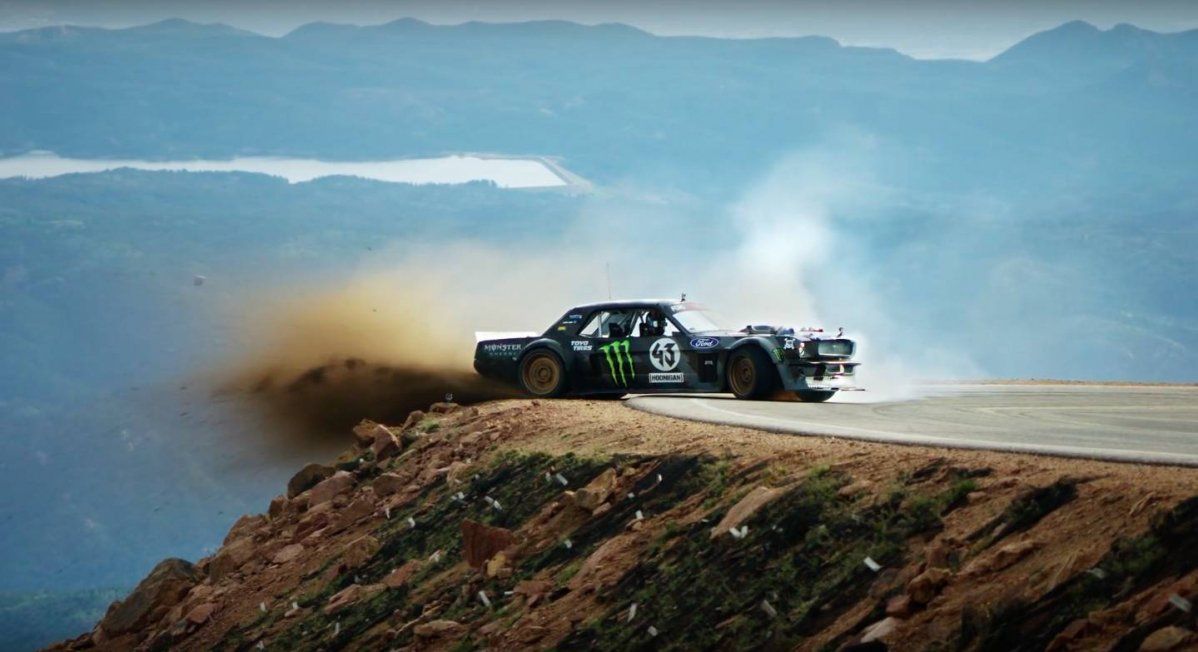 As you would expect from a guy who once shut down many parts of Los Angeles' streets to film Gymkhana Seven, his latest feat dubbed "Climbkhana" is full of jaw-dropping moments. We won't spoil it for you, but we'll tell you this: he could have got himself killed many times during the filming of this video.
We can't help wondering what time Ken Block could set on the Pikes Peak course in his Hoonicorn V2 if one day he decided to do a proper hill climb.
Wonder what else is Ken Block up to these days, besides filming Gymkhana and Climbkhana videos? Check out the Terrakhana film he recently shot in Utah.