The Korean automaker seems really confident in its new Stinger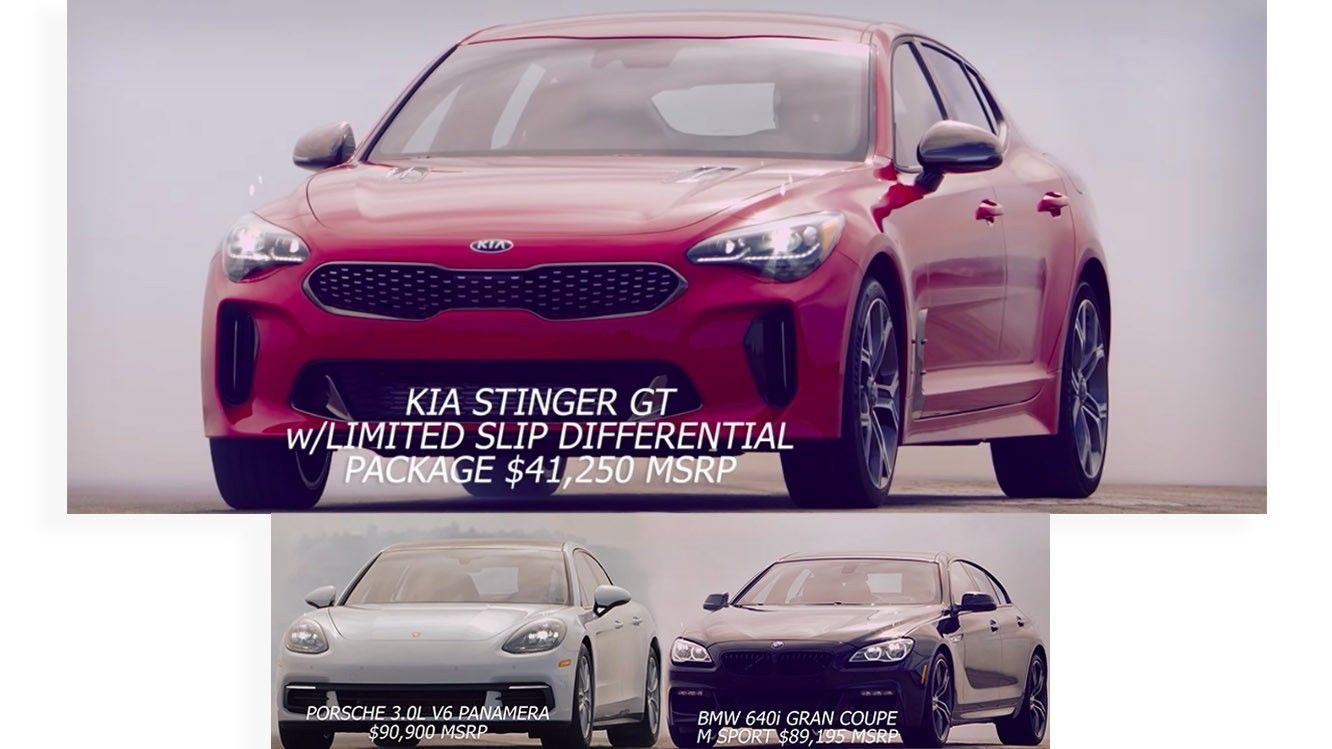 Kia says its new Stinger GT "hopes to beat Porsche and BMW at their own game," which is quite a cheeky thing to say given the automaker's relative lack of experience in making premium vehicles.
But nevertheless, Kia seems to have a lot of confidence in its new Stinger, which has been getting really good reviews since launch.
The automaker set up a test pitting the new Stinger GT with the limited-slip diff package fitted against a BMW 640i and a Porsche Panamera. It measures acceleration, cornering, slalom performance and a full timed lap, all areas where the Kia proves highly purposeful.
Our only slight gripe about this test is that Kia chose cars twice the price and also physically bigger than the Stinger itself – a more accurate comparison would have been against a BMW 440i and instead of the Panamera, they could have chosen an Audi S5 Sportback.
Scroll down to see the video where you may be surprised to find the BMW is actually last in all areas measured.
Read and watch our own road test review of the latest Porsche Panamera and check out the Stinger's specs alongside similar vehicles in our Compare Vehicles tool