Kia Brings Four Hand-Built Autonomous Concepts to SEMA
The re-imagined Niro, Sedona, Sorento, and Soul all lack steering wheels
As it has accustomed us in recent years, Kia has brought an entire range of custom concepts at the 2016 SEMA Show.
Exploring active and diverse lifestyles ranging from sports to entertainment to business travel the four autonomous concepts are quite radical and don't look like they will enter production too soon.
Kia Niro Triathlon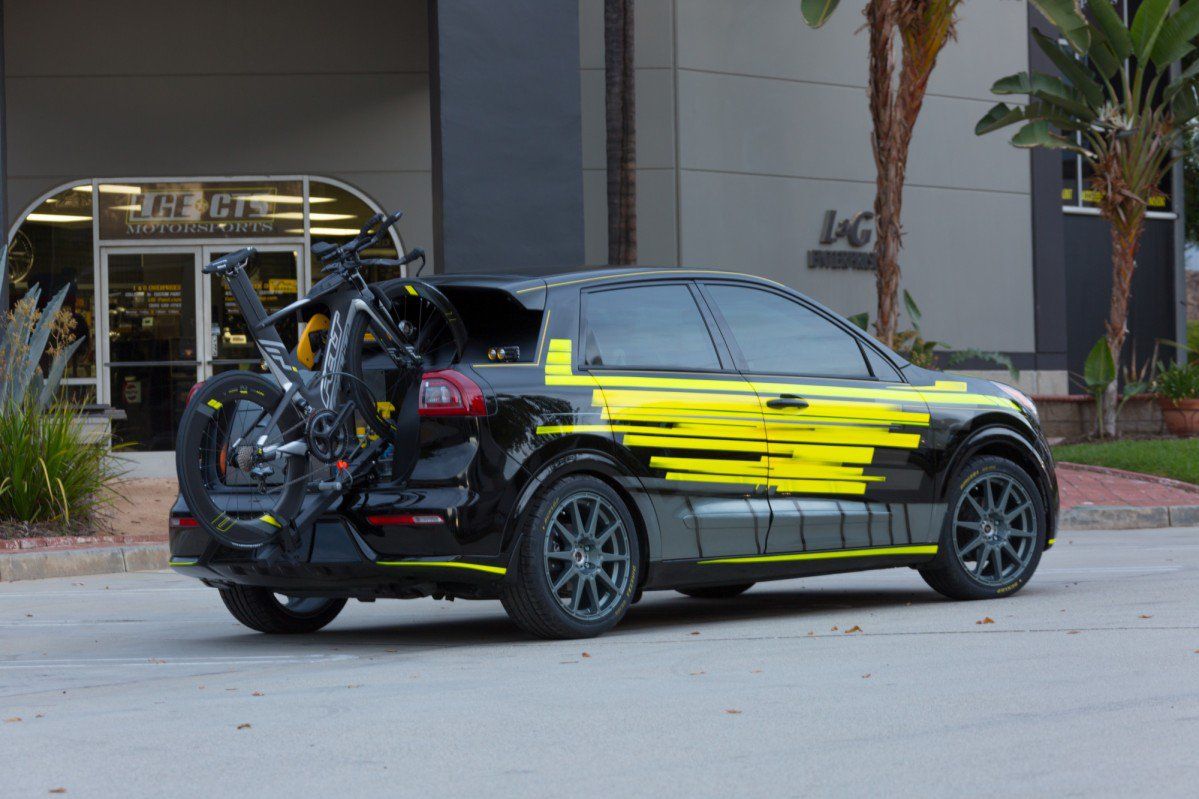 As the name suggests, this is a vehicle for triathlon fans, offering space for a bicycle as well as running and swimming gear. Custom built by LGE-CTS Motorsports, the 2017 Niro hybrid has been transformed into a pickup, with the small bed accommodating a custom bike rack, tool box, and tablet computer mount.
Since the vehicle is autonomous, the athlete can rest during trips in a Human Touch zero gravity ergonomic reclining chair. The car even features a portable shower!
School of Rock Sedona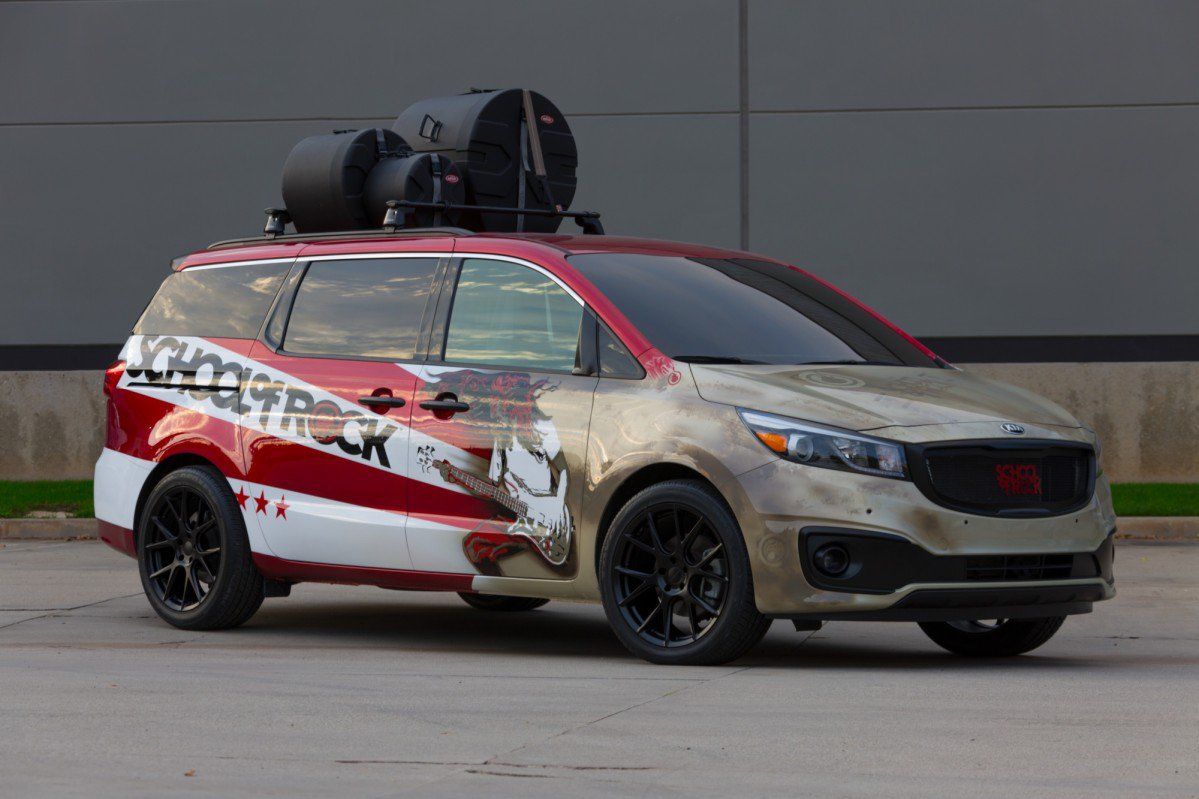 Built in collaboration with School of Rock, the Kia Sedona minivan has been turned into a gig van complete with a recording studio and a place to chill between sessions. Since it's completely autonomous, the vehicle lacks the driver-side B-pillar, steering assembly and gear selector, making room for a digital mixing board and dual flat-screen monitors to record tracks.
Sorento Ski Gondola
By far the most striking of all four Kia custom concepts, the Sorento Ski Gondola rides on tracks that allow it to tackle snow and ice and transport skiers to their favorite slope. Highlights include a custom metal roof rack providing storage for skis and poles, the suicide-style rear doors, and upgraded interior featuring a waterproof Line-X treatment.
Soul First Class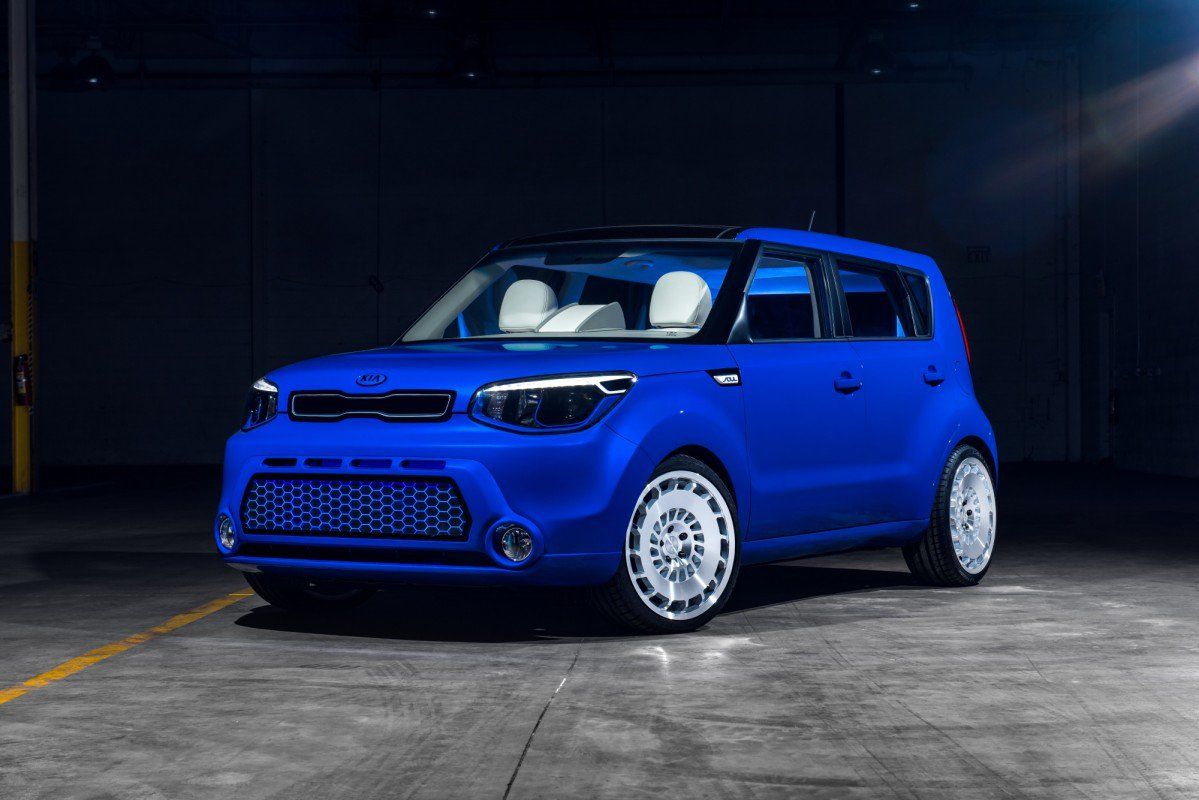 Designed as a business shuttle for the city, the Kia Soul First Class features rear-facing front seats and a wide array of creature comforts such as a 40-inch Samsung LED TV connected to a Mac mini computer system and premium audio speakers throughout. There's also a custom motorized center console that contains two tablets used to control the autonomous car.