It features a sophisticated interior with a new Human Machine Interface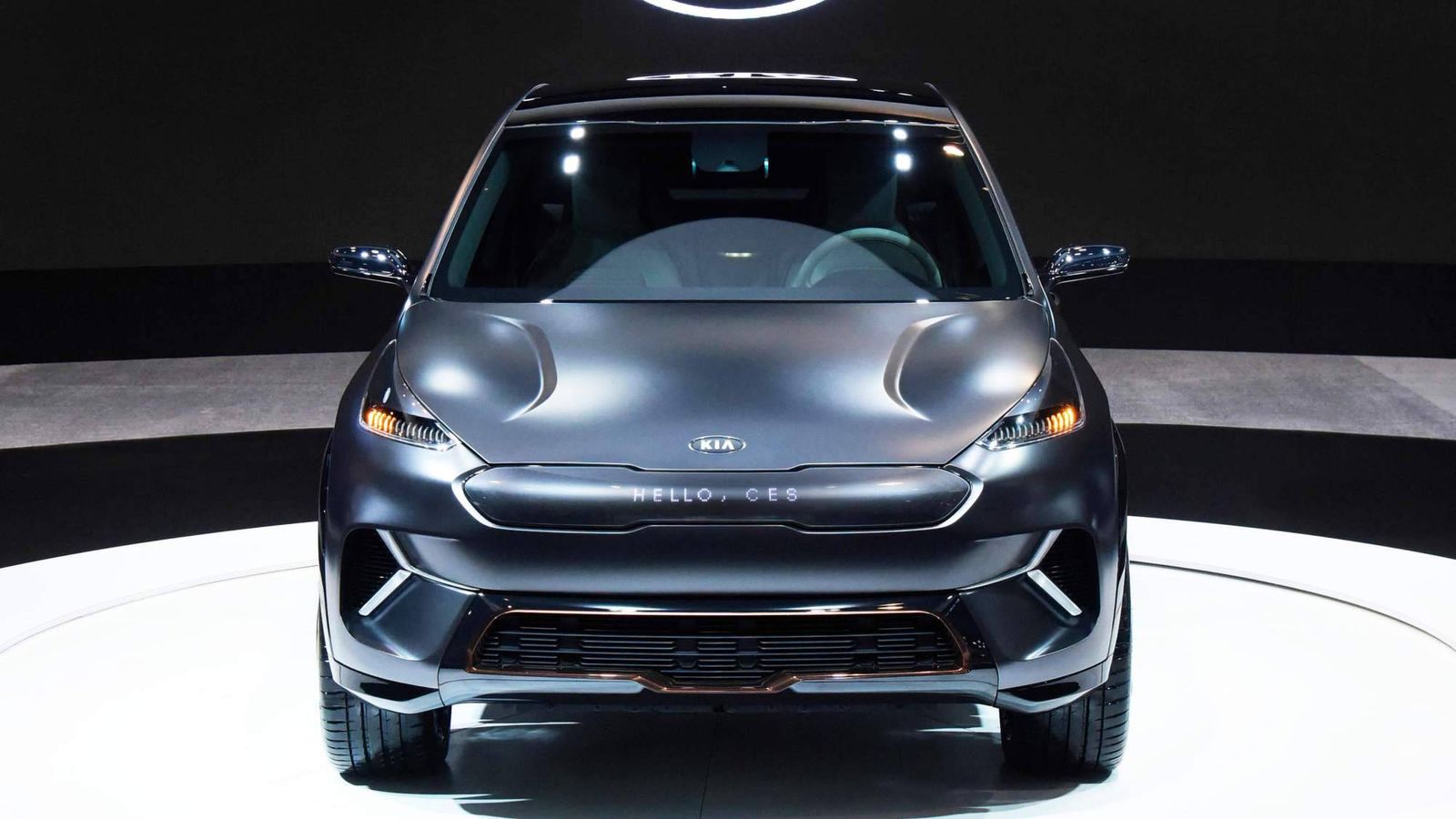 Kia has chosen the 2018 Consumer Electronics Show (CES) in Las Vegas to unveil its latest study, the Niro EV Concept. Despite sporting a familiar name, the all-electric compact SUV looks quite different to the Niro and Niro Plug-in Hybrid crossovers that are already on sale.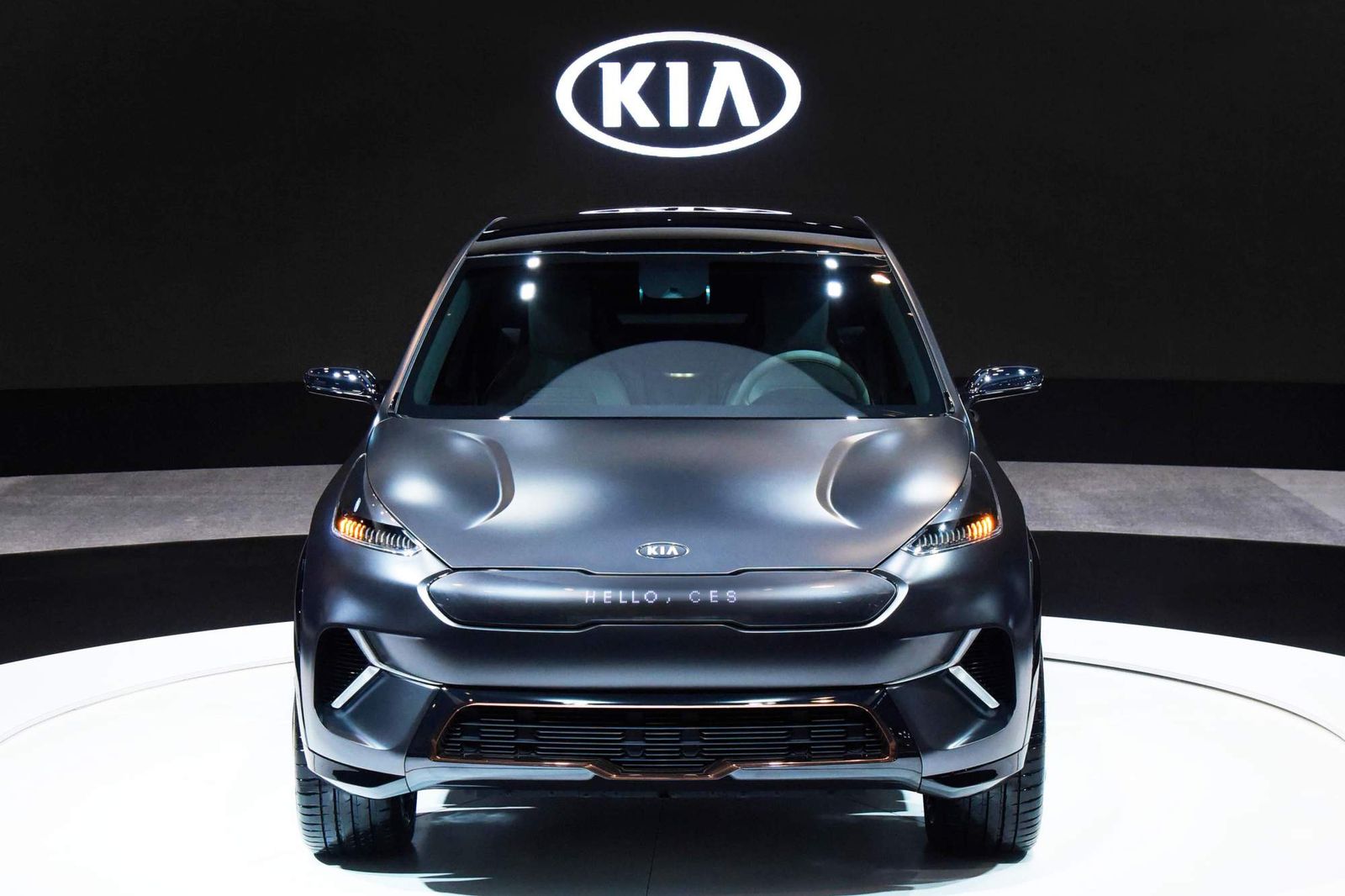 Penned by Kia's design studio in South Korea, the Niro EV Concept features an aerodynamically-efficient body that's said to allow air to slip over, around, and beneath the vehicle. Since there's no need for engine cooling, the grille is replaced by an interactive display panel. The ultra-slim headlamps contribute to the front end's futuristic, high-tech look.
The profile draws inspiration from the current Kia Niro, with a similar window line and wide C-pillar, as well as an elevated body. Only the aero wheels reveal that this is no ordinary Niro. At the rear, the Niro EV Concept features slim LED taillights, as well as sharp trailing edges that allow air to flow more smoothly off the back of the car.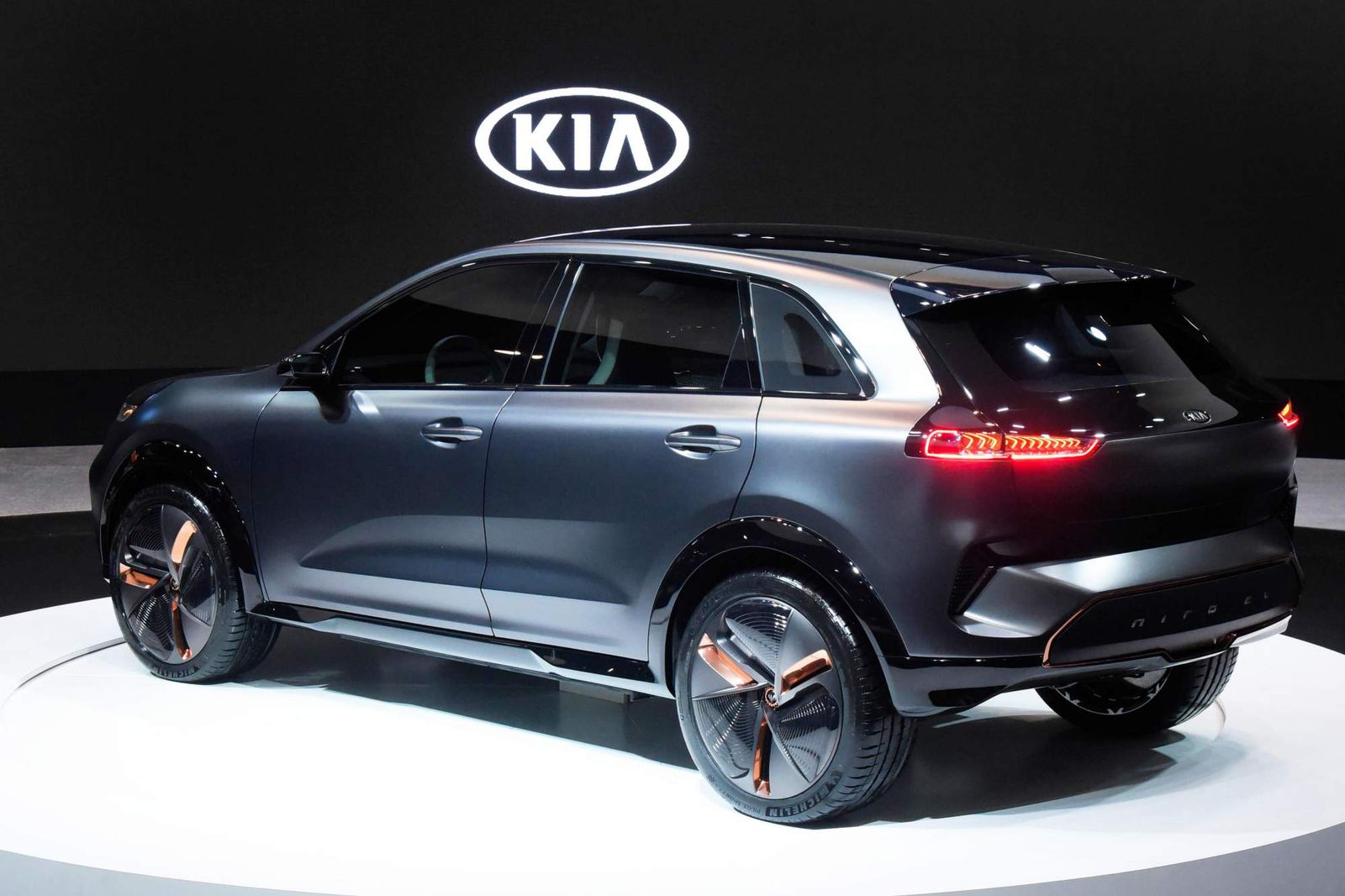 The cabin has a minimalist and digital vibe to it, thanks to the dashboard's horizontal layout with broad surfaces and touchscreen displays, as well as a wraparound design that cocoons the driver and passengers.
The study debuts a new HMI (Human Machine Interface) that uses touch and gestures to control the infotainment and climate control systems. The steering wheel acts as a remote: the driver can "swipe" on a perforated leather area on the base of the two-spoke wheel, with different gestures serving to switch between music tracks, adjust volume and cabin ventilation settings. The new HMI also allows drivers to "log-in" to the vehicle using face and voice recognition thanks to technology developed with Amazon Web Services (AWS).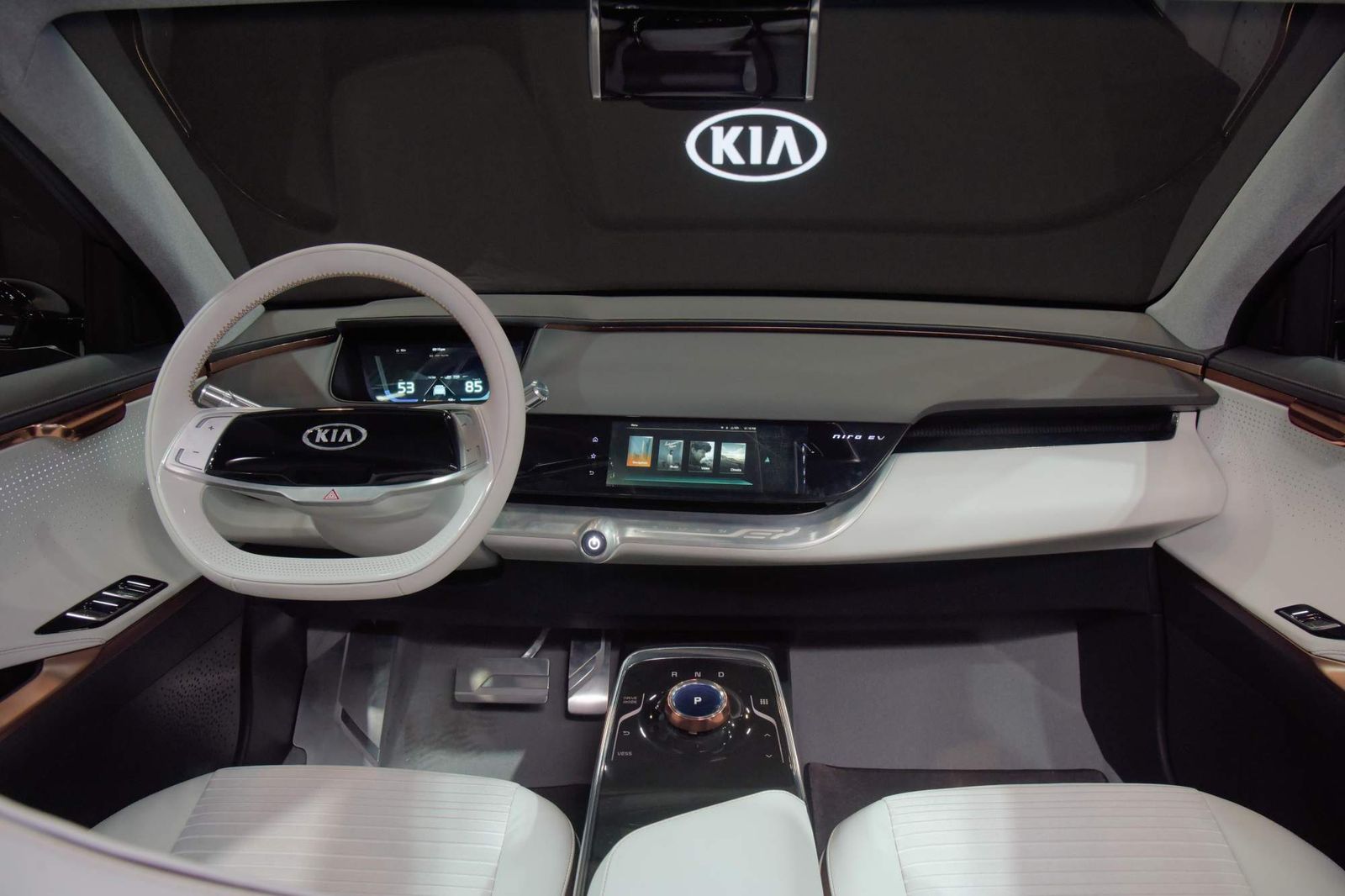 The study is powered by a next-generation EV powertrain that will be utilized in future EVs from Kia. A powerful 150-kW (204-hp) electric motor is fed by a high-capacity 64-kWh lithium-polymer battery pack, allowing the Niro EV Concept a driving range of 238 miles (383 kilometers).
Since we're talking about a silent EV, Kia fitted it with new technologies meant to enhance safety for pedestrians. For example, the Niro EV Concept is equipped with the new Active Pedestrian Warning System (APWS) which combines front view cameras, object recognition technology and front speakers to alert pedestrians or cyclists crossing in front of the car. The vehicle also packs a new interactive lighting system, which is said to offer users and pedestrians an intuitive visual communication with the vehicle.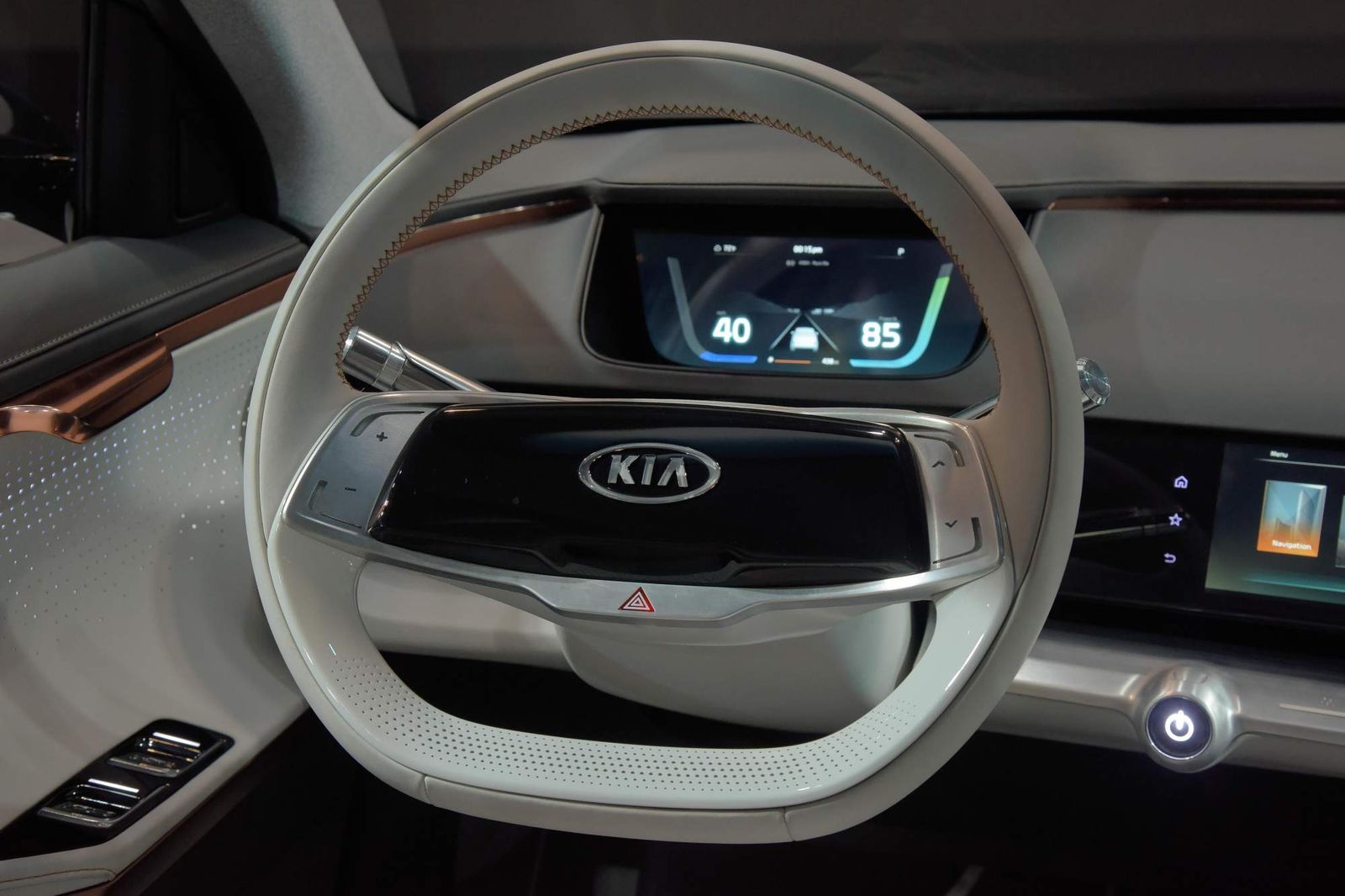 Kia has big plans regarding EVs, with the Korean automaker planning to offer 16 electrified vehicles by 2025 with hybrid, EV, and FCEV power — including an all-new fuel-cell EV due in 2020. The company also wants to sell Level 4 autonomous cars in smart cities by 2021. In addition, the carmaker's model range will consist exclusively of connected cars by 2030.