It suggests the next-generation Kia pro_cee'd might adopt a shooting brake body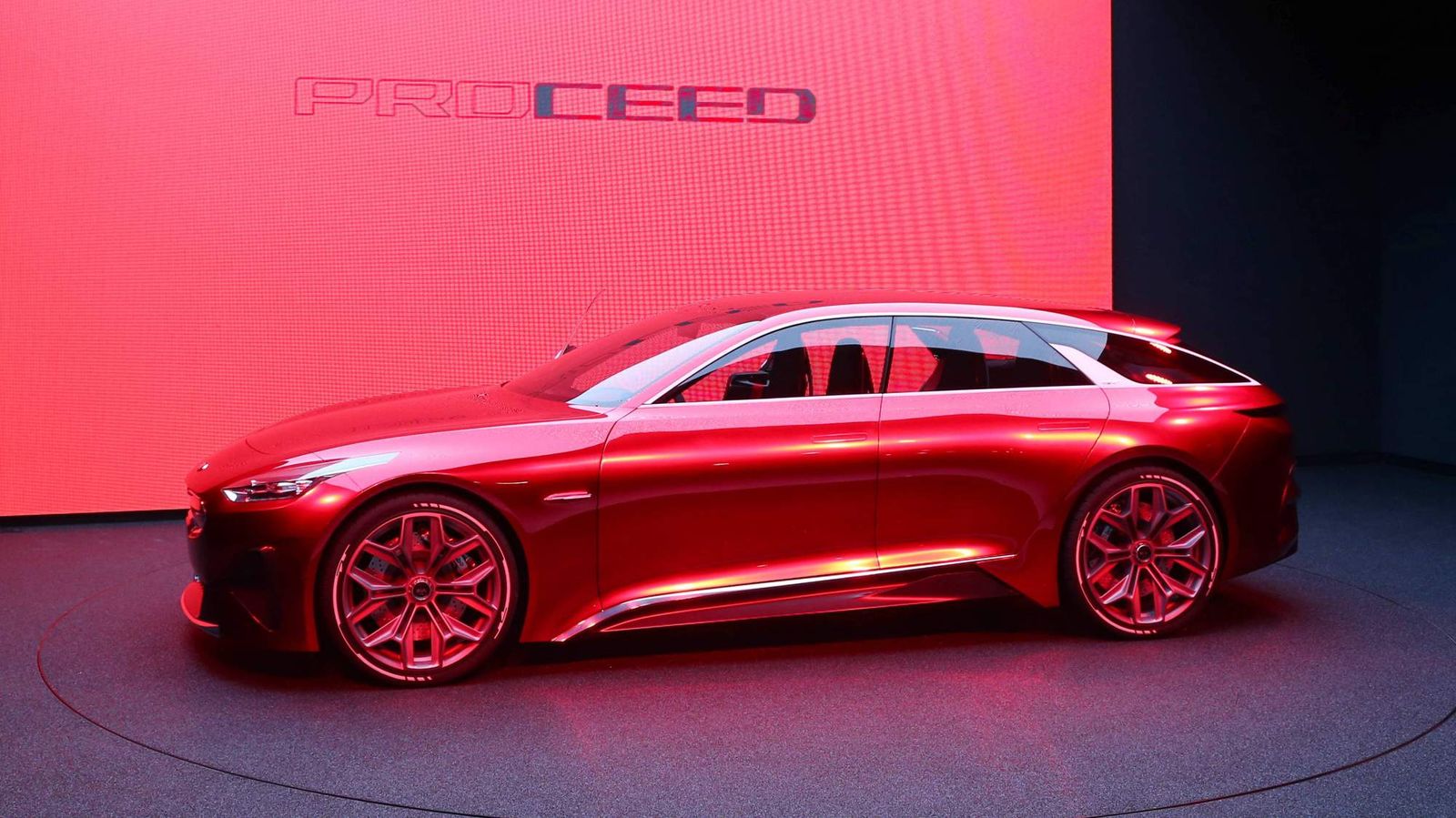 Kia's design future seems to be in good hands judging from the superb Proceed Concept that dominates the automaker's stand at the Frankfurt Motor Show.
The Korean carmaker has released new photos, including with the interior, allowing us to say it's one of the most spectacular Kia design studies in years.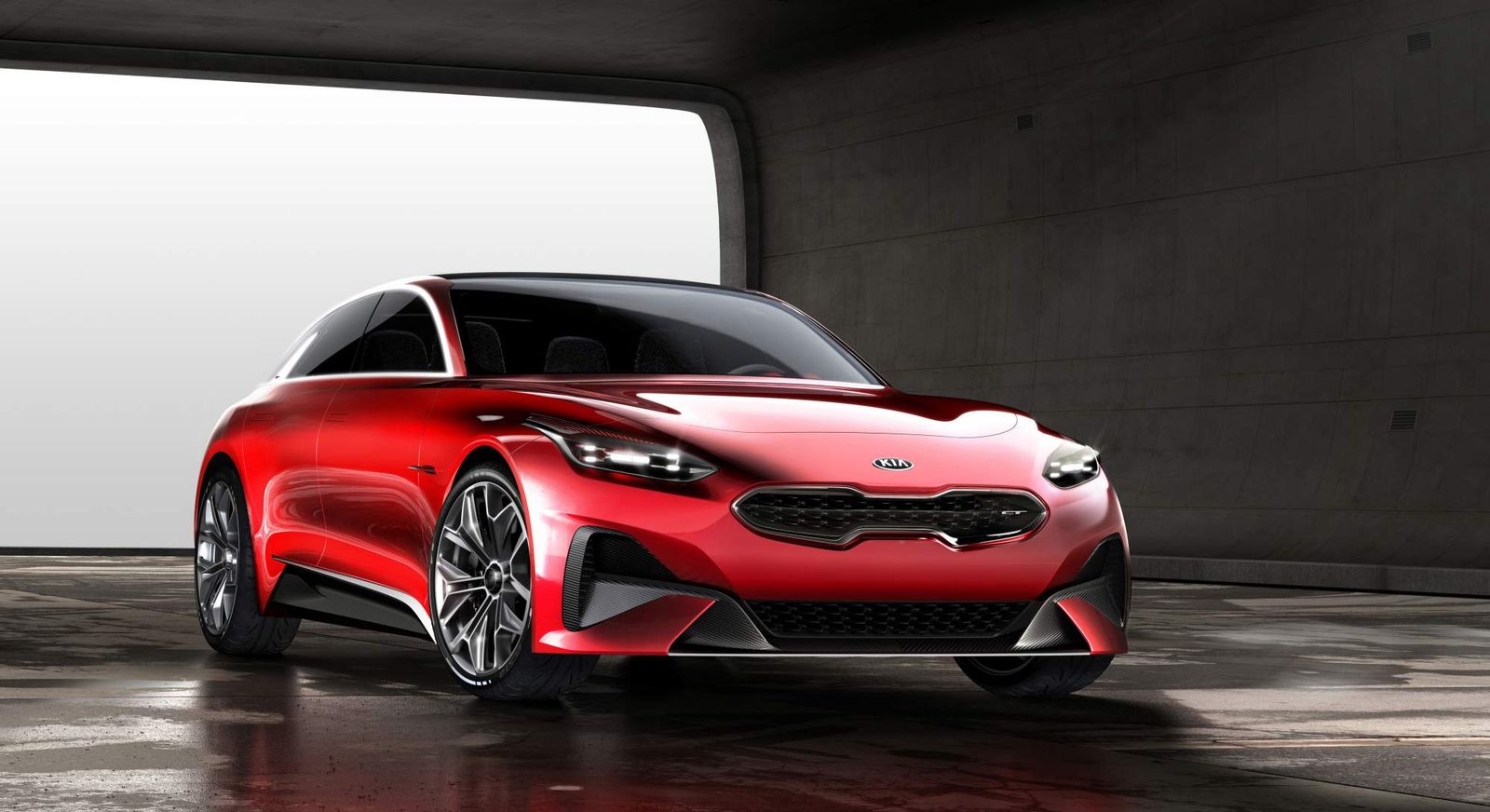 Adopting a shooting brake body (described as an "extended hot hatch" in the press release), the Proceed Concept has been created by Kia's European design center in Frankfurt and indicates where the next-generation cee'd family could be heading as far as the design is concerned.
It also hints at a potential new member of the cee'd range, one that could replace the current pro_cee'd three-door hatch.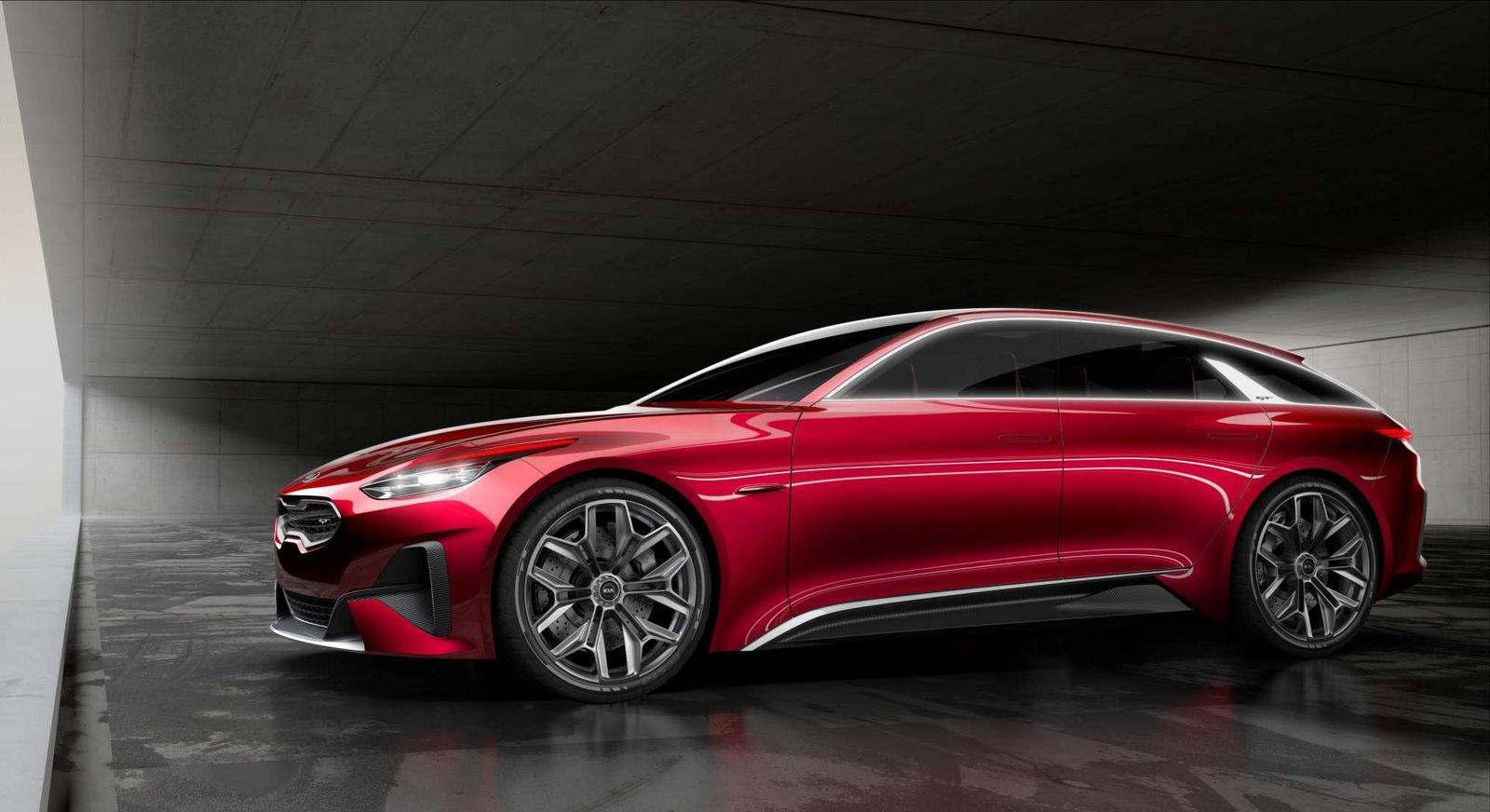 We've talked about exterior design when Kia released the first photos with the Proceed Concept, so let's focus on the interior as we now have pics of the cabin as well.
Kia says the interior is inspired by the world of bespoke tailoring and haute couture, with highlights including the four split-back seats wrapped in rippled black fabric (tailored by hand), and the hand-painted satin fabric lining the doors and flowing into the footwells. Furthermore, the dashboard controls are finished in highly tactile knurled aluminum.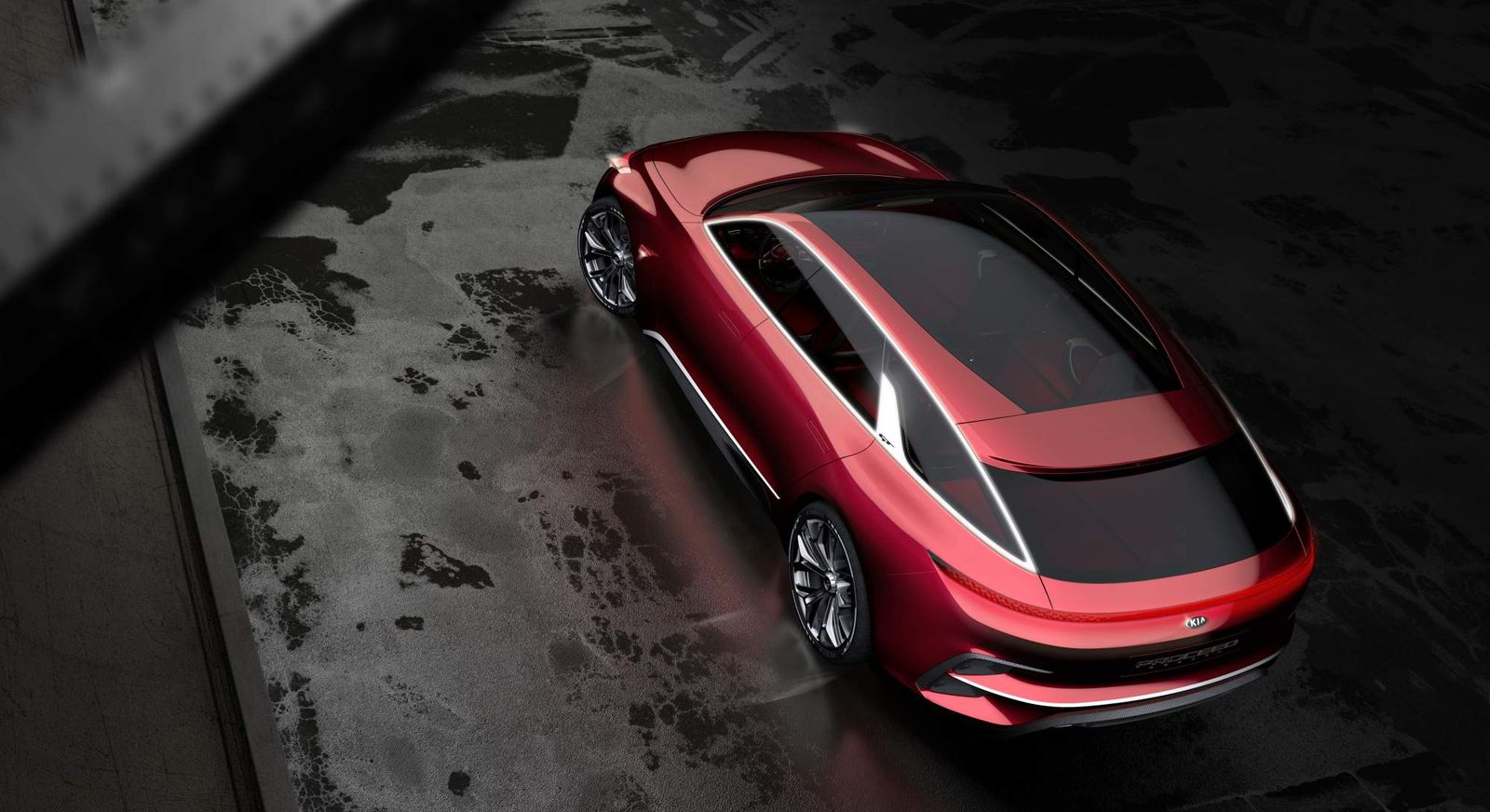 While the layout of the dash doesn't look that futuristic, the flashy body color finish will probably be dropped when the Proceed Concept enters production. Hopefully, that will be soon enough.
Sadly, Kia didn't give any details about the powertrain, but given that they describe the car as an "extended hot hatch" we expect it to have a four-cylinder turbocharged gasoline engine with an output well north of 200 hp. Fingers crossed for that.
Looking for a more practical Kia with raised ground clearance? Look no further than the all-new Stonic, another Kia world premiere at the 2017 Frankfurt Motor Show.