Kia's all-new 2019 K900 flagship sedan is shaping up quite nicely
At least that what these official design sketches lead us to believe
Despite the launch of the standalone Genesis luxury brand, the Hyundai Motor Group continues to develop new premium models for Kia brand. Want proof? The Kia K900 full-size luxury sedan is getting a second generation, and it is likely to debut at the New York Auto Show later this month.
Also known as the K9 in Korea and Quoris in the Middle East, Russia, and Latin America, the all-new K900 appears to adopt new visual identity to further differentiate itself from the smaller Optima.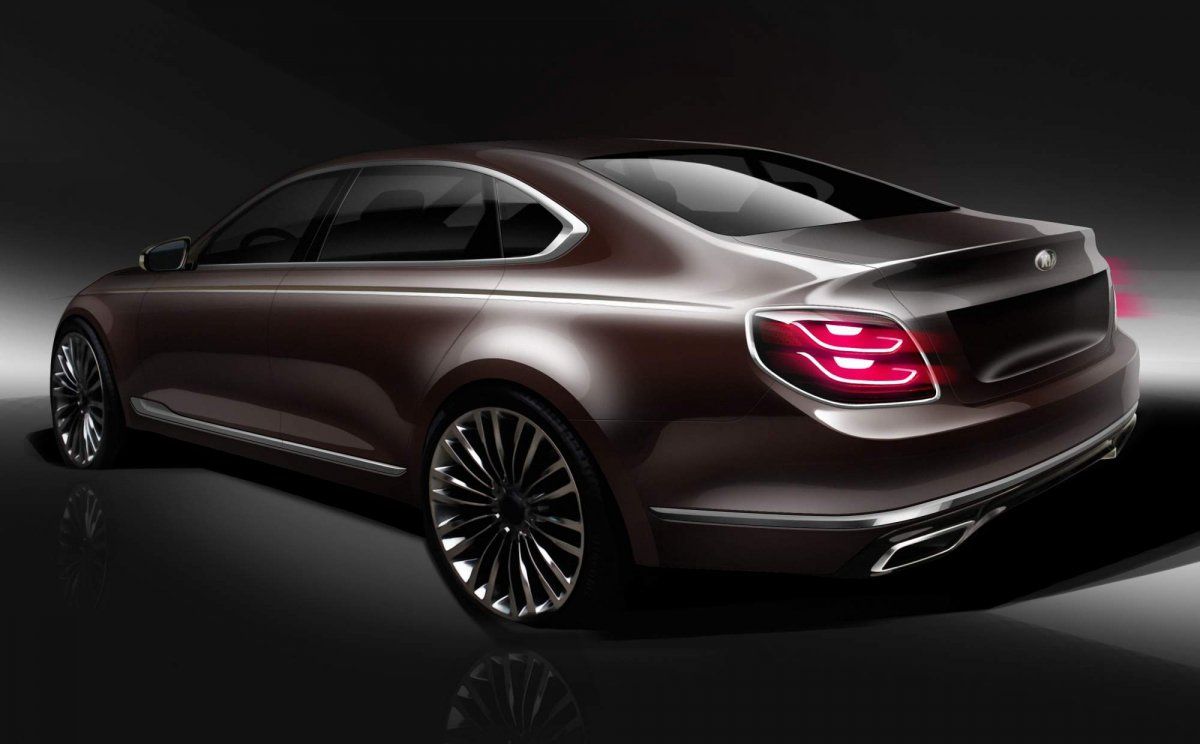 Kia says the new K900's design is inspired by "the dynamic flow of nature and energy," with the company's design headquarters in Namyang, Korea and the U.S. design studio in Irvine, California collaborating on the project. The design sketches reveal a more stately look with elegant, flowing lines influenced by something Kia calls the "Gravity of Prestige" design concept.
The K900's highlight feature is the new "Quadric pattern" signature grille which features 176 jewel-like "cells" that looks like they're moving away from its center. Everything else seems to flow from the grille, including the creases that cross the bonnet, sweep through to the rear flanks and culminate at the rear.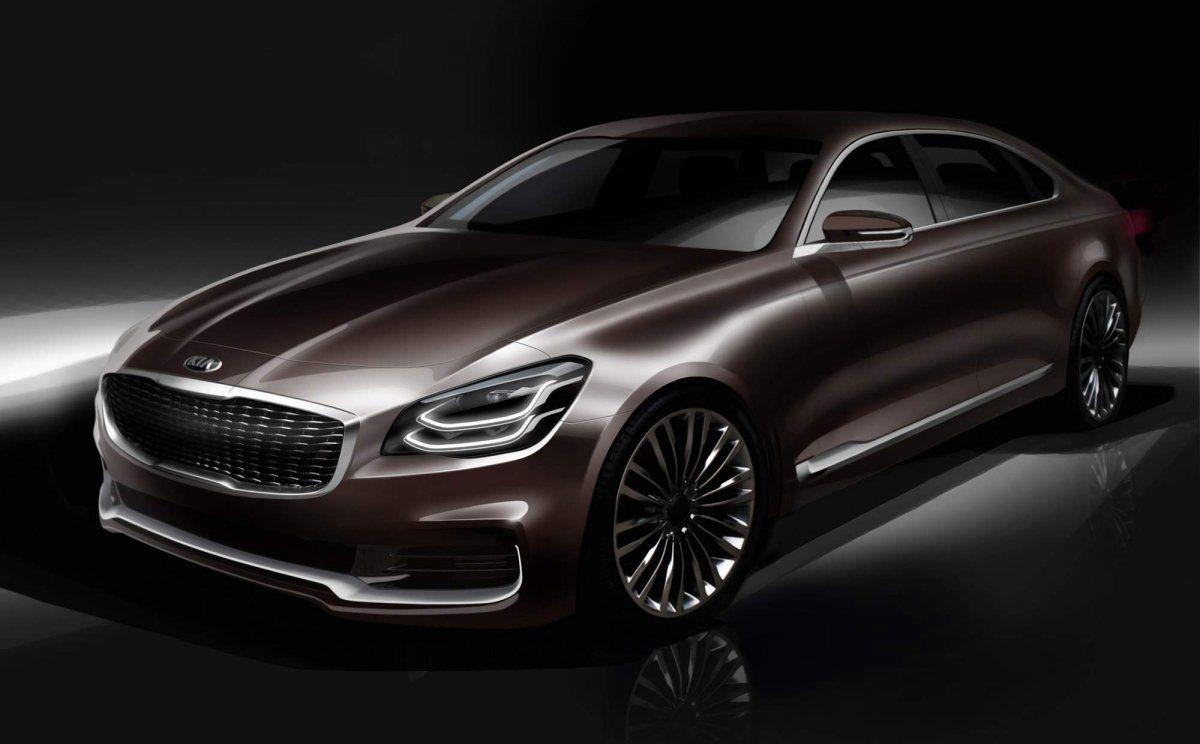 The K900 also features striking geometric details such as the "Duplex comet" headlights, whose design is influenced by the trajectory of light. Seen from the side, the all-new K900 showcases a smooth profile accented with a chrome flash running along the base of the doors and a chrome window-line that highlights a Hofmeister kink towards the rear. Take that, BMW! The rear end sports chrome-outlined LED taillights with a similar signature as the headlights, flat chromed tailpipes, and a chrome bar running across the lower end of the bumper.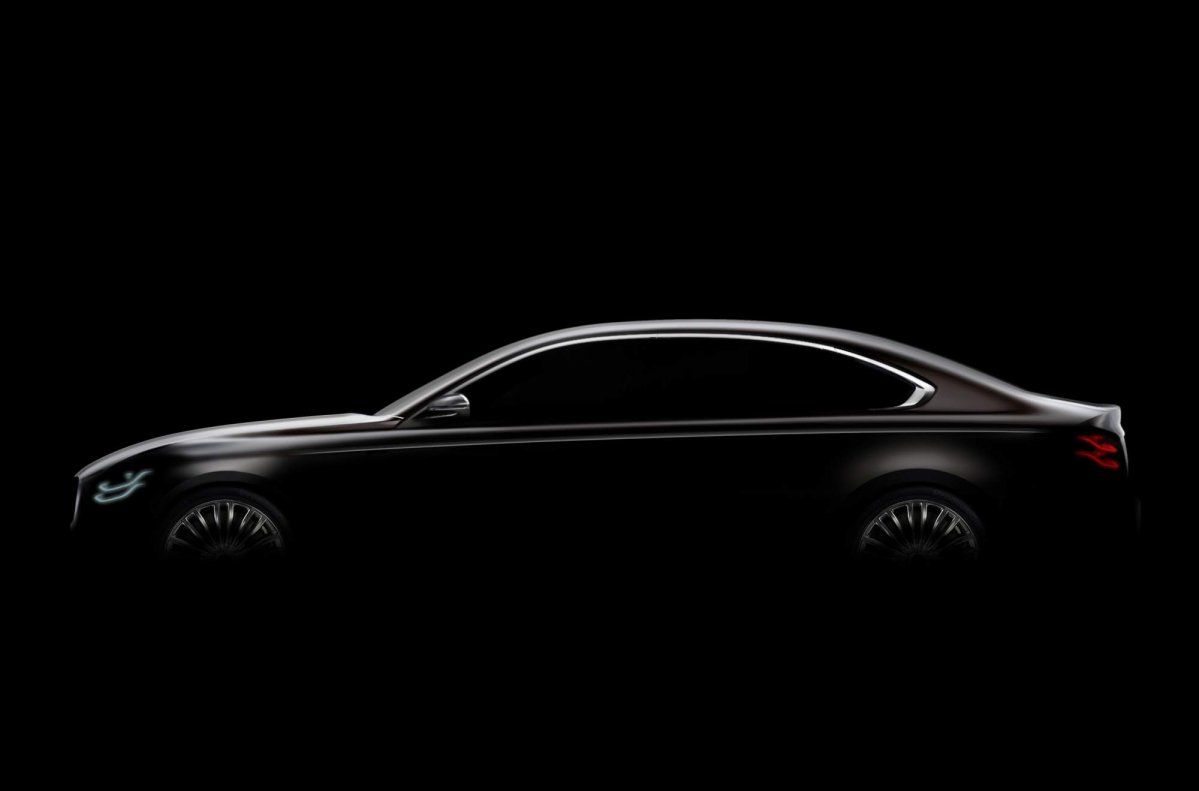 Besides the more upscale look compared to its predecessor, the 2019 Kia K900 will also gain new engines and the option of all-wheel drive, along with a more spacious and elegant cabin featuring more luxurious materials. Kia also says the K900 will offer novel safety and convenience technologies as well.
The all-new Kia K900 will be built in Korea and will go on sale in selected markets around the world from the second quarter of 2018.
READ MORE: Our in-depth review of the Kia Stinger in 2.2 diesel AWD guise