Ze Germans are still quite hard to beat, though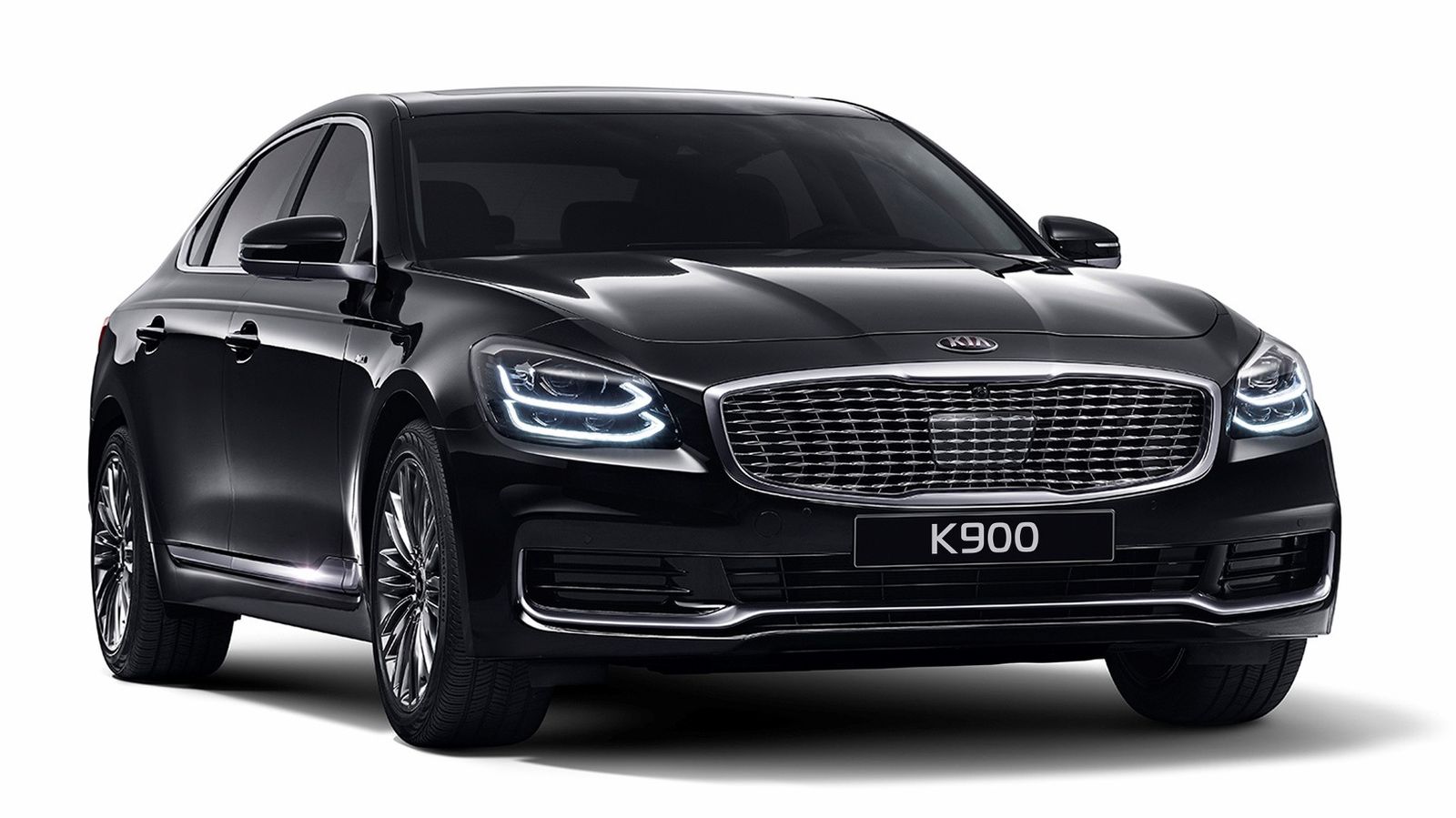 The new Kia K900 breaks cover on the internet accompanied by a short list of specs. Official debut is scheduled for March 28 at the New York International Auto Show.
We don't get much info from Kia's press blurb on the new K900 luxury sedan, but the carmaker is quick to highlight the presence of an analogue clock developed by Maurice Lacroix of Switzerland, mood lighting and a new user-car interface.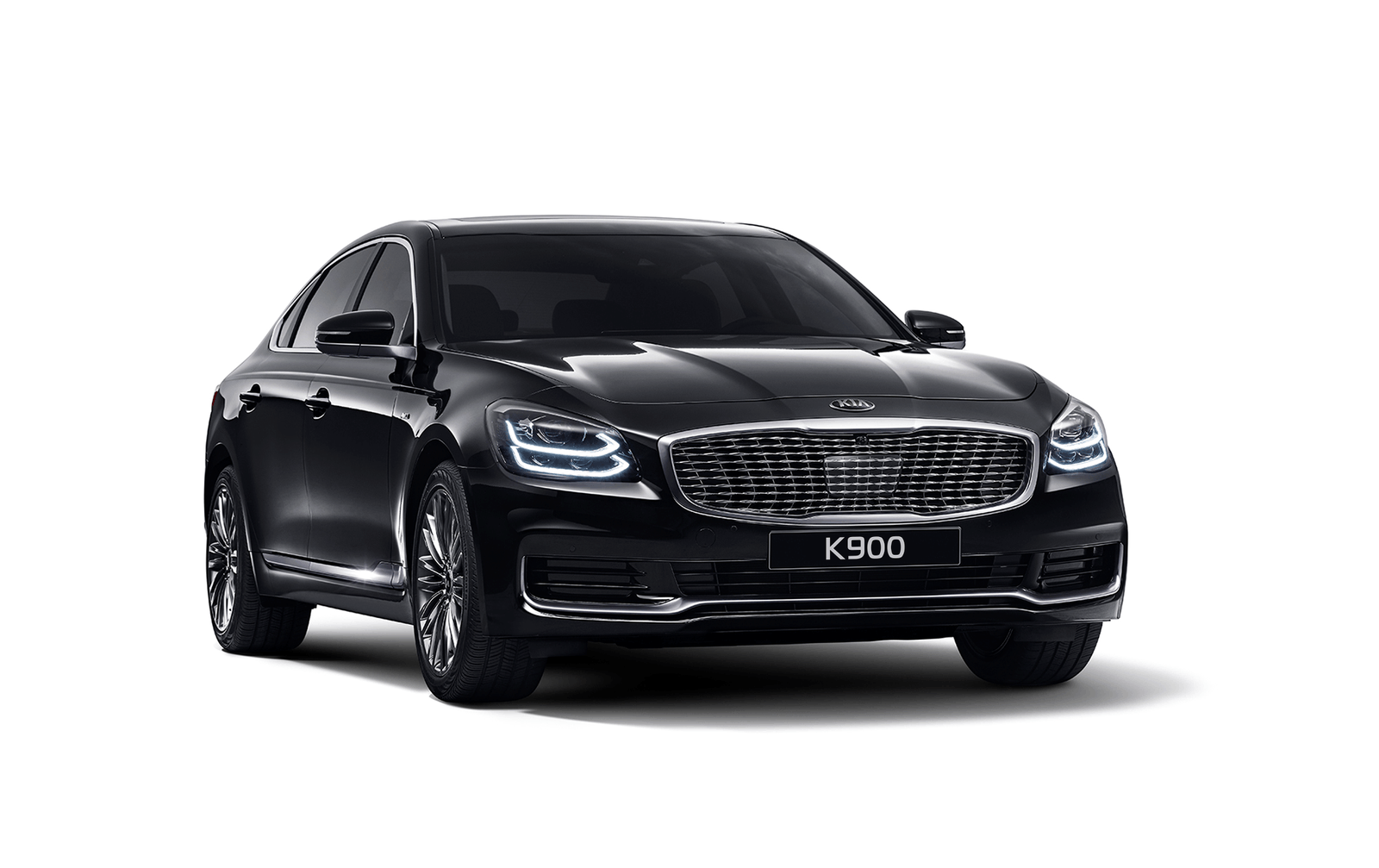 Visually-speaking, the K900 is the product of Kia's design headquarters in Namyang, Korea and its other studio in Irvine, California. Assembly will be carried out in Korea.
One of the highlights coming from this collabo is the 176 jewel-like cells integrated in the front grille which suggest, in Kia's words, released energy accelerating away from its center. Flaking this effect are the Duplex LED headlights.
The bodywork is high-strength steel while the new platform hugging the Kia K900 sees the sedan stretching its wheelbase to 3,105 mm (122.2 in), which is 60 mm (2.3 inches) longer than its predecessor. Kia also says it pushed the wheels far away towards the car's corners, which in theory, should stand for better handling and road responsiveness.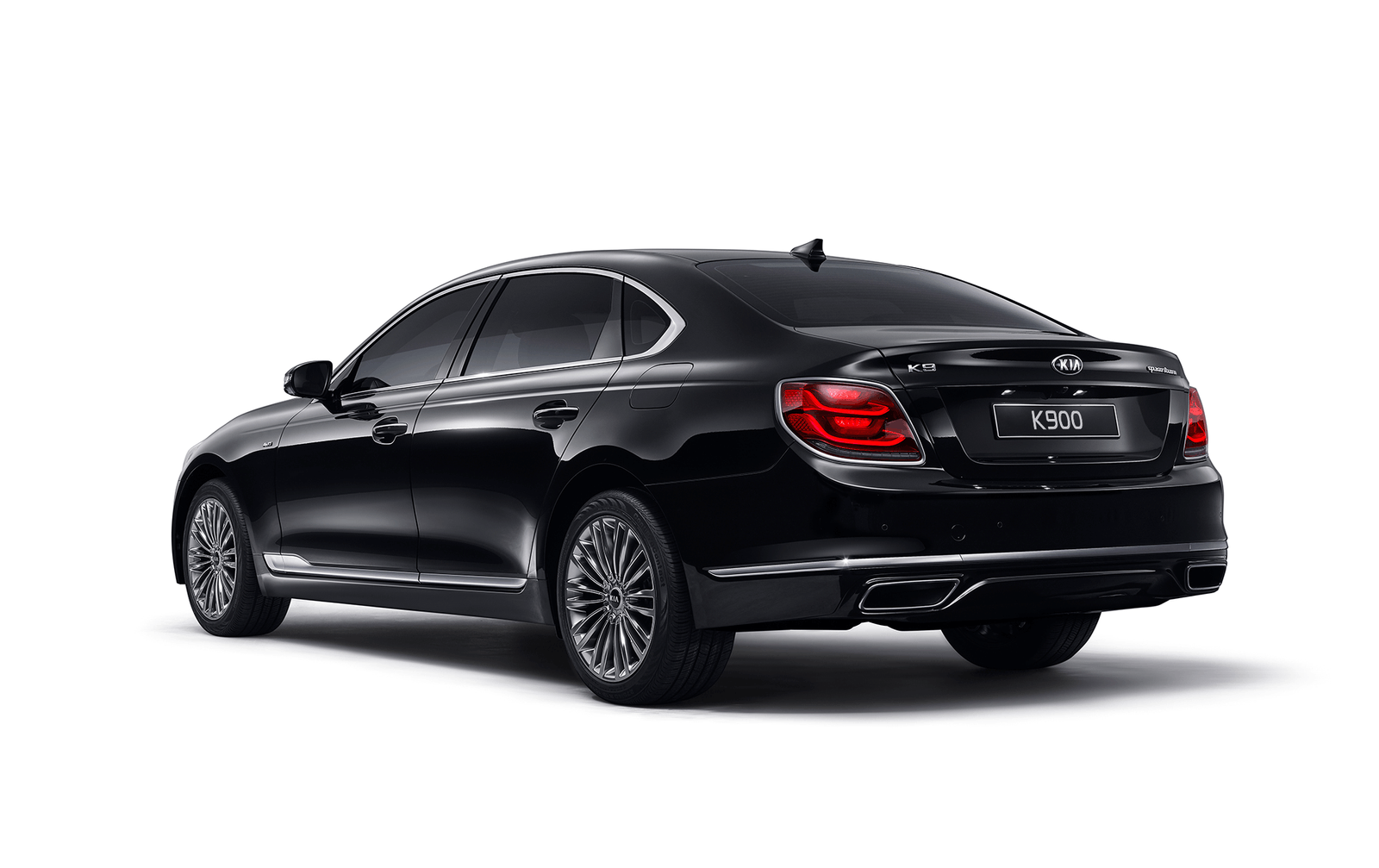 On the inside, expect a melange of stylish solutions – leather, wood and metal veneer – and modern feel induced by the 12.3-inch infotainment screen. Buttons haven't gone entirely extinct, as users can swap between different functions by turning a dial found at the base of the center console.
Drivers also get an ambient lighting setup comprising of seven colors and 64 settings that tweak light levels and whatnot throughout the cabin.
READ MORE:
2019 Genesis G70 sedan will get a six-speed manual for the RWD model
Subtly facelifted 2018 Kia Optima brought new powertrains and features in Geneva