Apparently, one is more GT than the other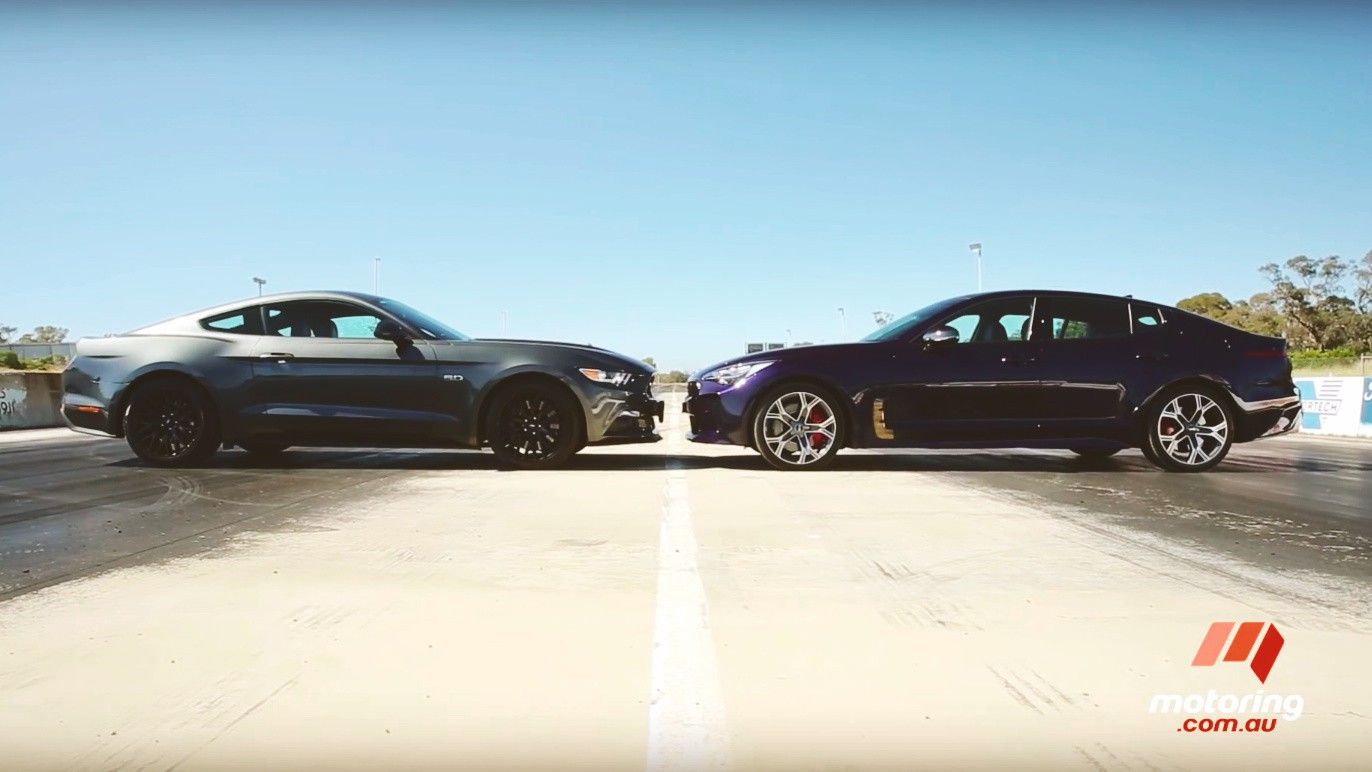 Kia's sleek-looking Stinger GT has been causing a stir in reviews as it impressed a hefty base of car journos. However, can it outgun the Ford Mustang GT?
Motoring set out to investigate and what better way to do it than pit the two GT-badged cars on the drag strip.
Before heading down to the video below, let's have a quick recap of what each of these two hides in its armory.
The Aussie-spec Ford Mustang GT makes 306 kW (that's 410 hp) and 530 Nm while the Stinger comes a little short at 272 kW (365 hp) and 510 Nm. But, the Korean extracts those figures from a 3.3-liter twin-turbo V6, while the Mustang relies on the familiar 5-liter V8.
They're almost on par when it comes to price tag – of course, in the Land Down Under, as the video shows, but also if we have a look at their 0-100 km/h sprint times: the Mustang clears that in 4.8 seconds while the Stinger is only 0.1 seconds slower, at 4.9 seconds and, way more practical than the Mustang.
Yet just how quick will they cover the quarter mile? Find out in the video below.
READ MORE: 2019 California Special Mustang drops just in time for spring break