The latter is sold in the US as the Chevrolet SS sedan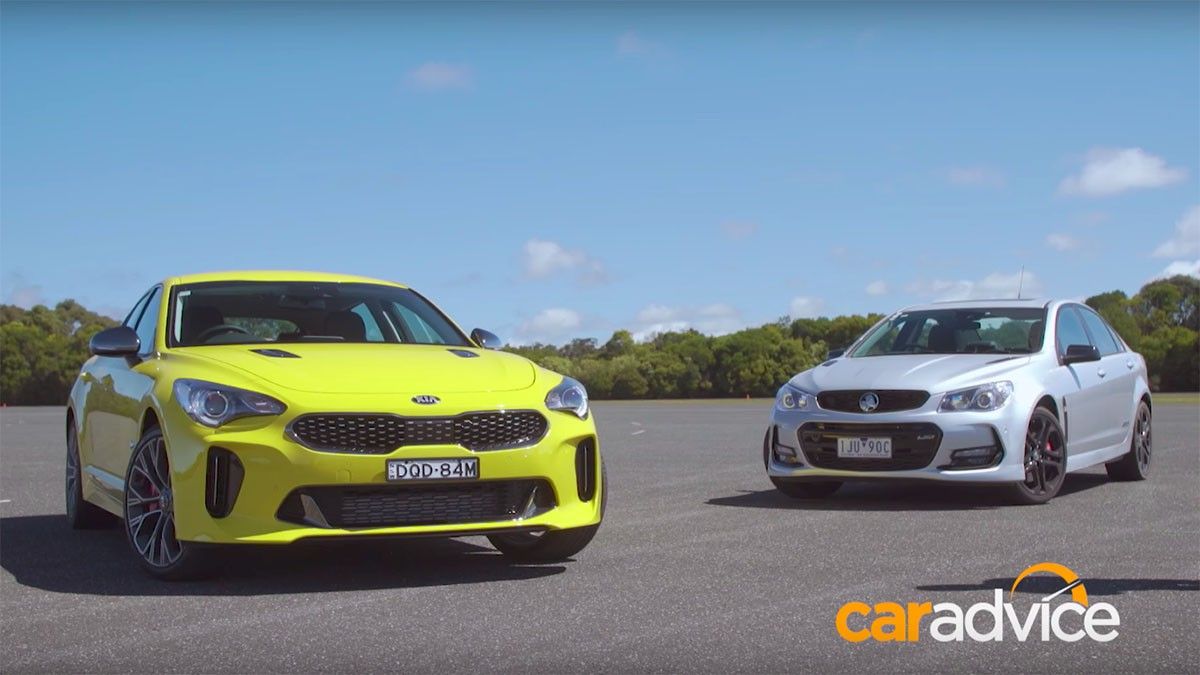 Kia Stinger is racking up positive review after positive review, the latest of which comes from Australia where it's been pitted against a local favorite, the Holden Commodores SS-V. Australia is saying goodbye to the locally built Commodore, so this is probably one of the last comparos it will take part in – ever.
And unsurprisingly this company doesn't faze the new rear-driven Kia one bit – the fresh Kia is only outdone by the Holden in the number-of-cylinders department and the inherent engine noise which is much angrier and more manly than that of the Korean car. Otherwise, the Stinger outright faster, handles the same slalom faster and also stops marginally quicker too (granted, only by one meter).
If only Kia had made the engine and/or exhaust sound a bit meatier and less muted than they currently do – the CarAdvice reviewer says you can barely hear the Stinger, regardless whether you're inside or outside. Oh, and the Holden also wins out for enthusiast appeal as its traction control can be fully disabled, whereas the Kia's is never completely off.