Lamborghini Aventador SV Jota spied in full attack mode on the Nürburgring Nordschleife
Think of it as the Aventador Performante
When Lamborghini launched the Aventador LP 750-4 Superveloce in 2015, everyone thought that would remain the most extreme iteration of the brand's flagship supercar. Everyone except the folks at Lamborghini that is, because what you're looking at is an even more hardcore version of the Aventador Superveloce called the Jota.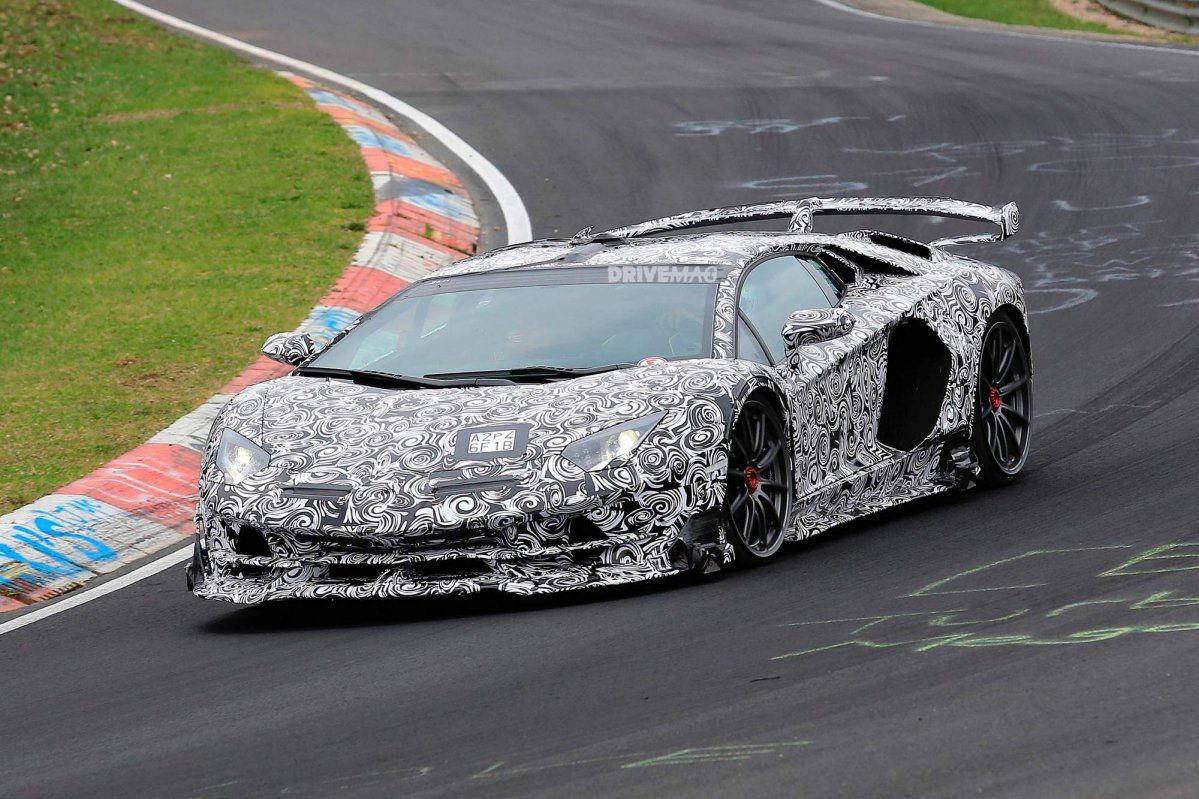 The name is obviously a tribute to the one-off Miura Jota race car from 1970, and that should tell you everything about the upcoming Aventador SV Jota's character.
Since Lamborghini recently introduced the Performante versions of the Huracan and Huracan Spyder, the time has come for the Aventador Superveloce to get a performance infusion. After all, the Huracan Performante is so good it might steal sales from its bigger brother.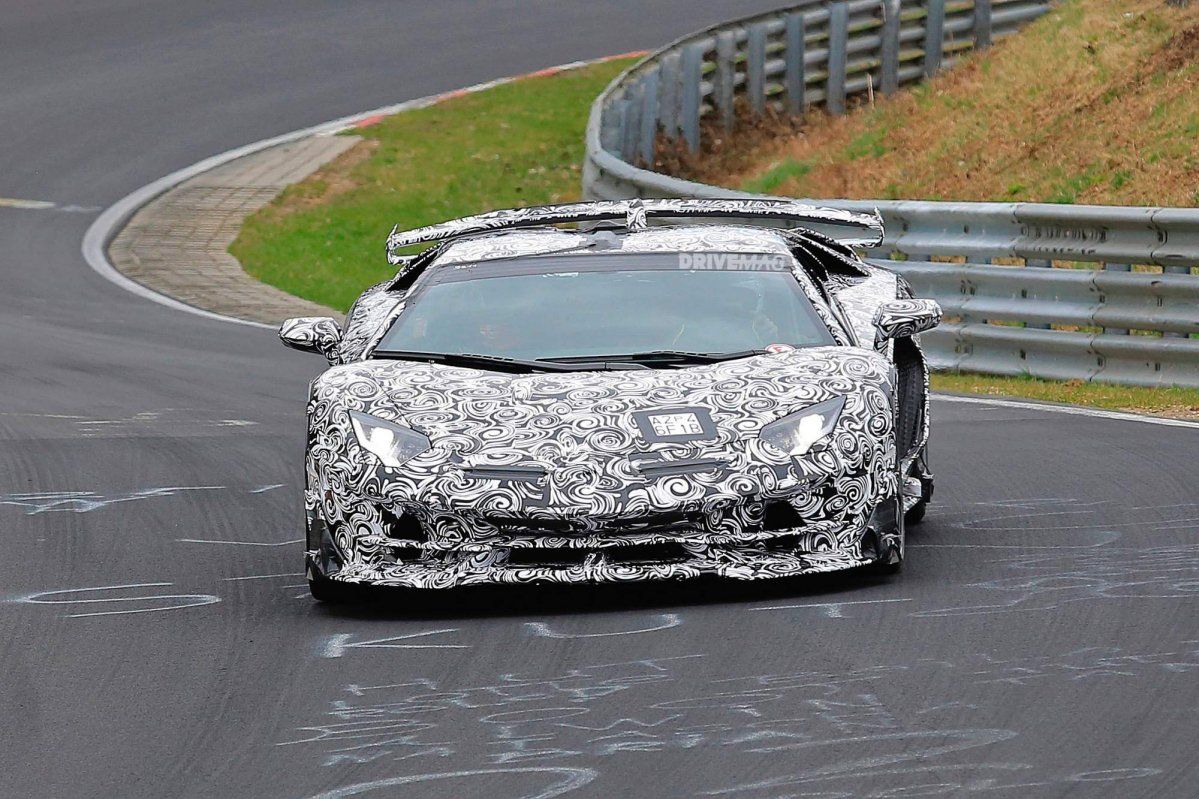 The solution for that is to make the Aventador SV more extreme, and Lamborghini plans to achieve that via a more track-oriented aerodynamics package and a bit more power. Looks-wise, the spy photos captured at the Nürburgring Nordschleife reveal a massive fixed rear wing, new front and rear aprons, as well as bigger side intakes than those of the Aventador S.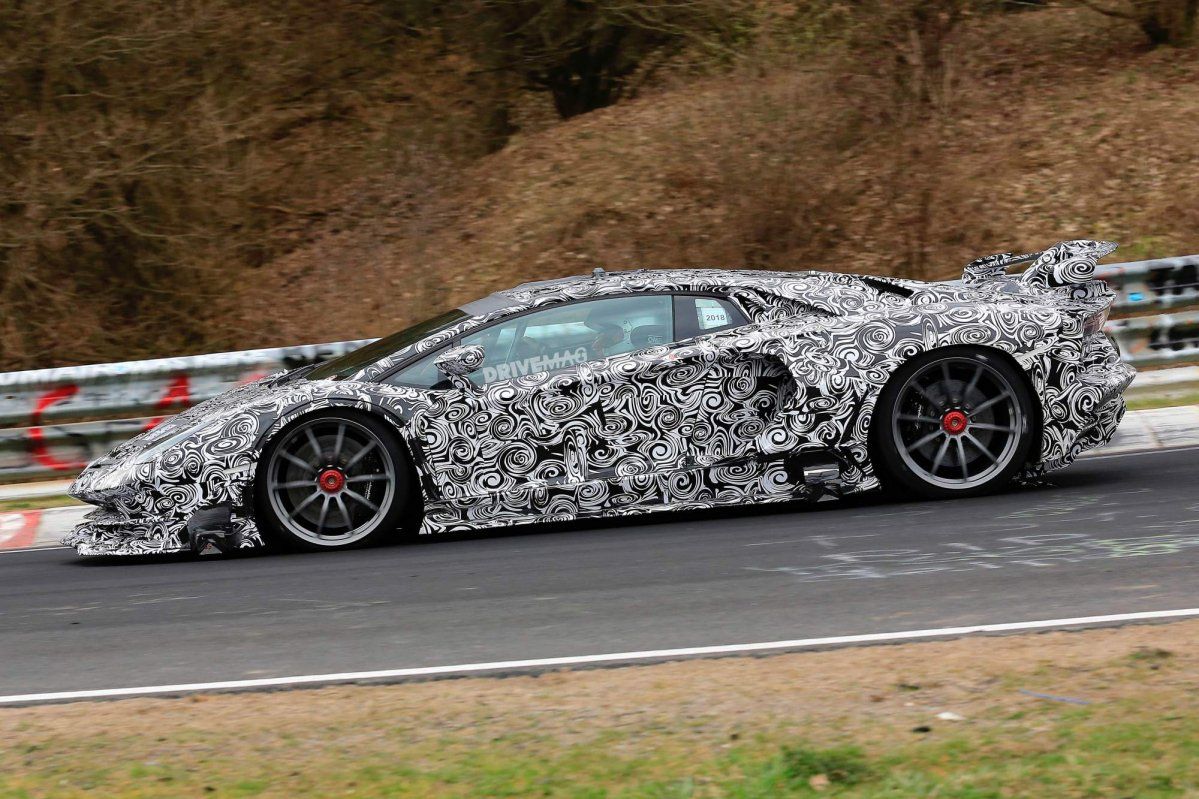 But the most significant addition the Aventador SV Jota may bring is the Aerodinamica Lamborghini Attiva (ALA) active aerodynamics system that debuted on the Huracan Performante.
The automaker is also expected to squeeze more power from the 6.5-liter V12 engine for the occasion, with 800 horsepower looking very probable since the limited-run Centenario has 770 hp. The souped-up engine may be paired with a more track-focused version of the ISR (independent shifting rod) single-clutch transmission.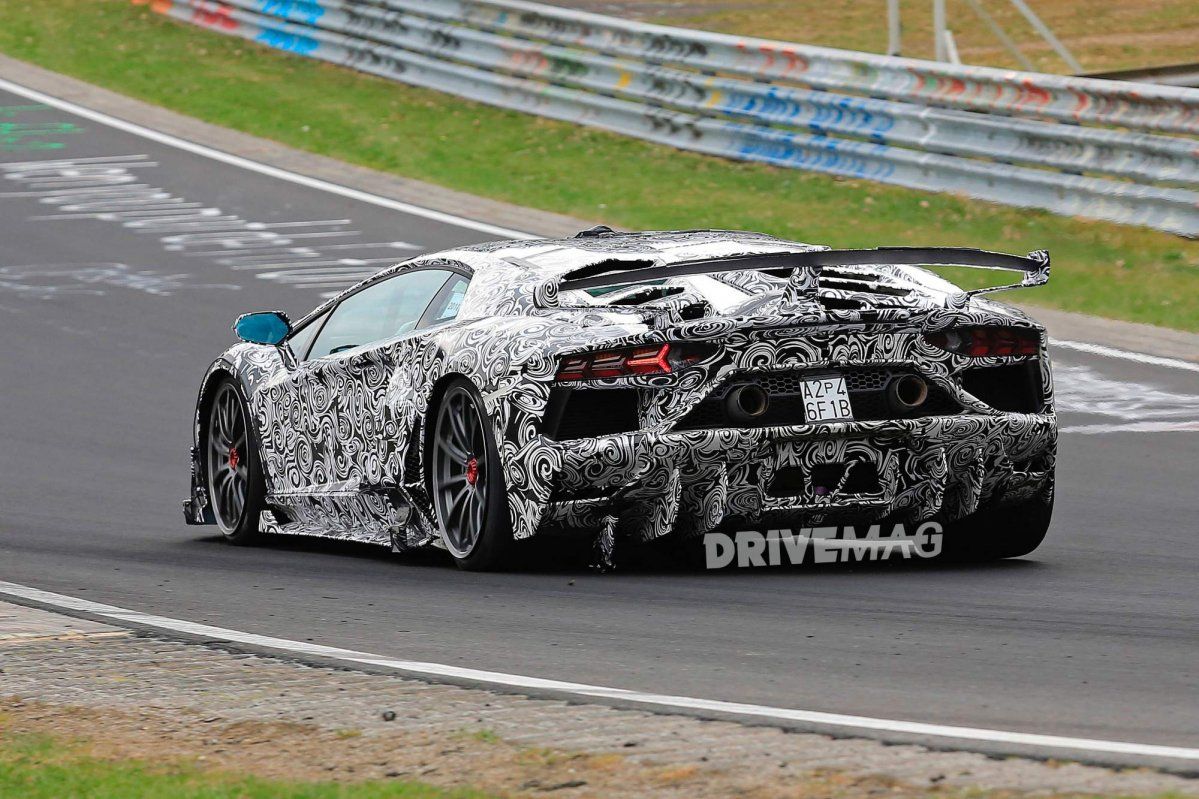 The general view is the Jota will be the successor to the Aventador SV, but unlike the latter, it's expected to be built in more limited numbers. While we don't have any official information yet, we do know how this top-of-the-range Aventador sounds like, courtesy of Automotive Mike's spy video below. Enjoy the sweet music of the 12-cylinder orchestra.
READ MORE: Lamborghini Centenario is an Aventador-based beast built to celebrate one hundred years since the birth of Ferruccio Lamborghini