Lamborghini Restores 1964 350 GT, Owner Takes Delivery in Style with Track Test
One of the first Lamborghini production cars is born again
The Lamborghini 350 GT is a legend: the first production model that came out of Sant'Agata Bolognese shaped the sports car manufacturer's future in a way no other Lamborghini did ever since.
Only 120 were built between 1964 and 1966, so it's only natural that owners want to keep them in excellent condition. One of these owners has just received his 1964 Lamborghini 350 GT after a full restoration that lasted one year.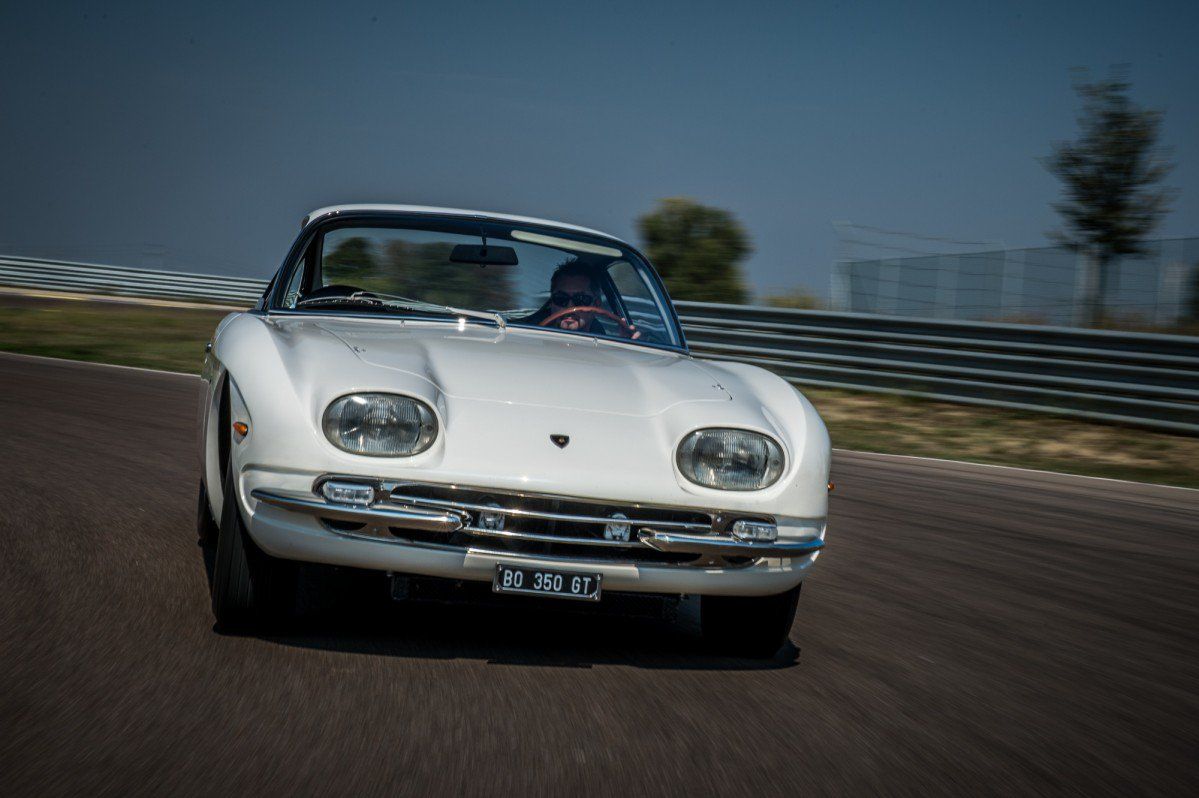 Chassis #0121 took over 1,150 specialist hours' work on the body and interior and 780 hours on mechanical and electrical functions. The restoration was made by Lamborghini Polo Storico using only Lamborghini Original Spare Parts.
During a special event on the Autodromo di Modena the white Lamborghini 350 GT was handed over to its owner, who wanted to test the newly restored car on the track for the first time. The 80-kilometer (50-mile) test revealed that the 350 GT still plays its cards well, exhibiting perfect balance, precise gear changes, and responsive braking.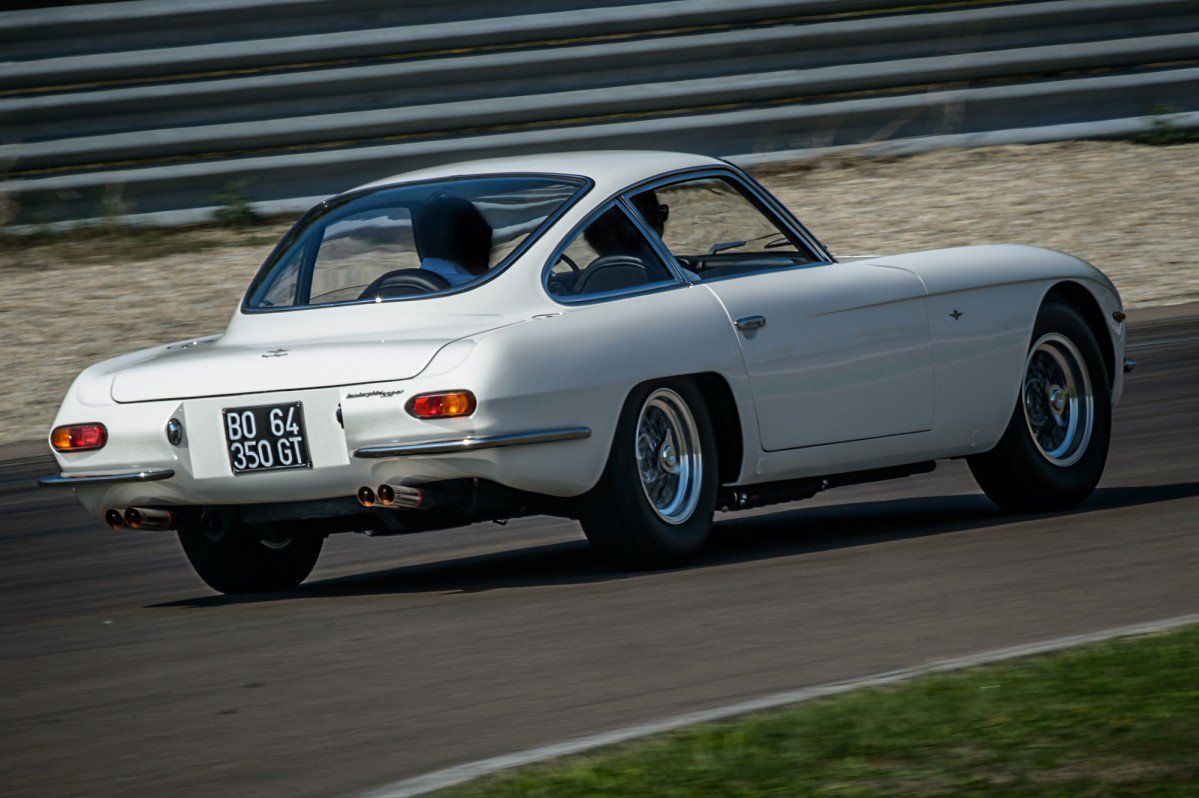 Chassis #0121 is one of the first fifteen 350 GT models built by Automobili Lamborghini and includes particular features of the original prototype that changed as production continued. All these features have been researched and reinstated by Lamborghini Polo Storico during the restoration process.
The black leather interior, wood steering wheel, as well as the original accelerator, clutch and brake pedals were all refurbished using classic processes from the 1960s. The car's radio is also the same unit fitted to the 350 GT in 1964.
The body of the elegant gran tourer was repainted with 22 layers of white paint using the same original nitroacrylic formula and techniques. Finally, the original rims have been restored and authenticated by the original supplier Ruote Borrani di Milano and fitted with new Pirelli Cinturato 205/15 tires.