Lamborghini Siàn is a limited edition hypercar with hybrid technology
It's the most powerful Lamborghini ever produced
At the Frankfurt Motor Show Automobili Lamborghini unveils the Lamborghini Sián: a hybrid super sports car with hybrid technology.
The fastest Lamborghini of all time is realized in a new futuristic design; drawing on the brand's style DNA, but with a design for a new era. Taking the most iconic V12 Lamborghini power plant of today, the Sián is engineered around hybrid technologies, delivering the dynamic performance of a naturally aspirated Lamborghini super sports car, with added electric power.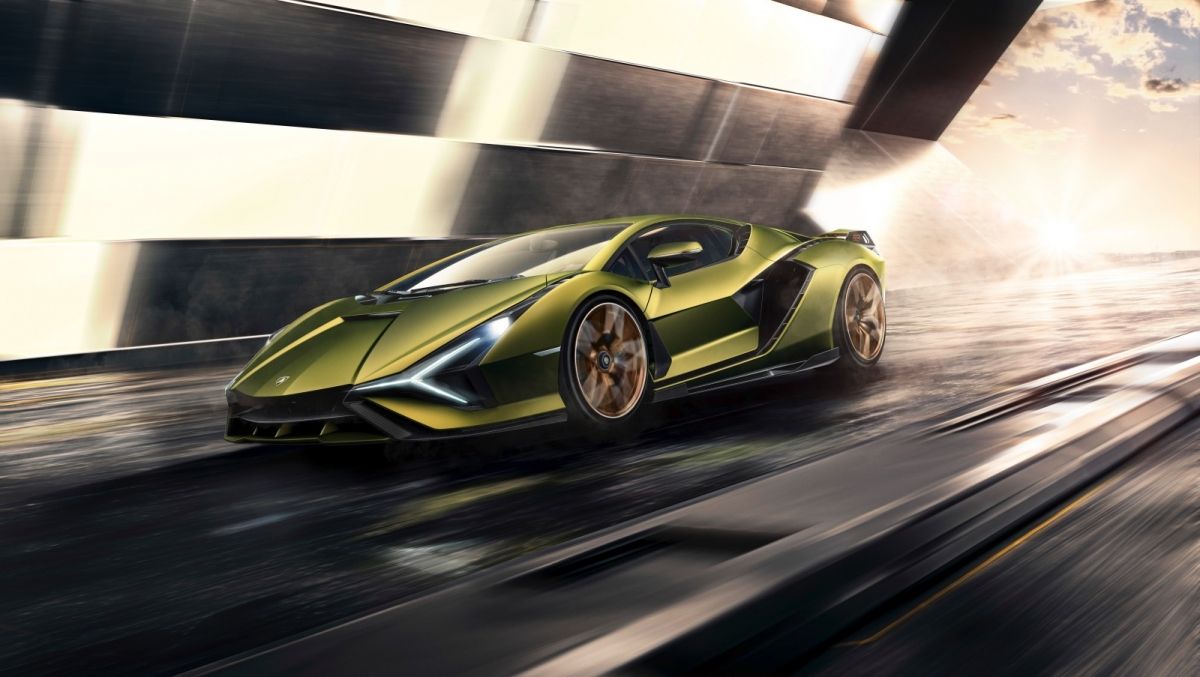 "The Sián is a masterpiece in possibilities," says Stefano Domenicali, Automobili Lamborghini Chairman and Chief Executive Officer. "Not only does the Sián deliver a formidable hyper-car design and engineering tour de force today, it augments the potential for Lamborghini as a super sports car brand for tomorrow and for decades to come, even as hybridization becomes more desirable and inevitably essential. The Lamborghini Sián represents the first step in Lamborghini's route to electrification, and expedites our next-generation V12 engine. Its Sián moniker, meaning 'flash or lightning' in Bolognese dialect, denotes the first electrification of a Lamborghini production car and confirms our strong connection to the territory in which we operate. With the Sián, Automobili Lamborghini demonstrates its dynastic strength as a legendary super sports car brand for the future."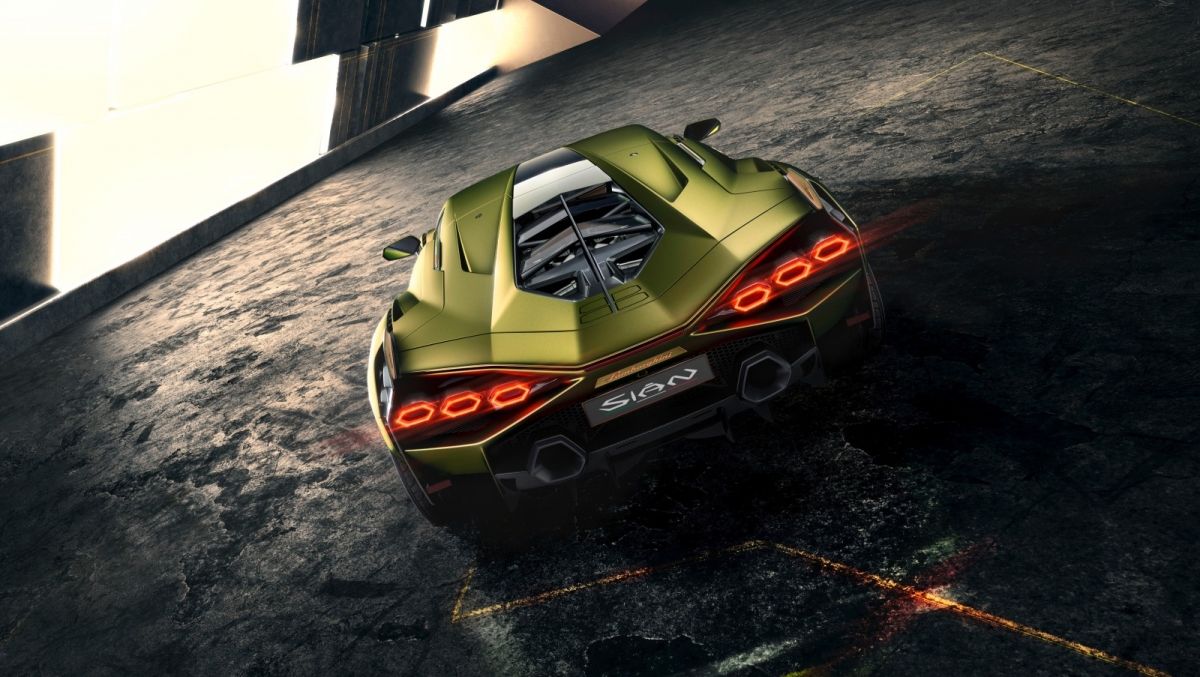 Lamborghini Siàn uses the 6.5-litre V12 engine, but adds a 48 volt e-motor, delivering 34 hp, that has been incorporated into the gearbox to provide immediate response and improved performance. It's the first time in any low-voltage hybrid that a direct connection has been made between electric motor and wheels. The e-motor also supports low-speed maneuvers such as reversing and parking with electric power.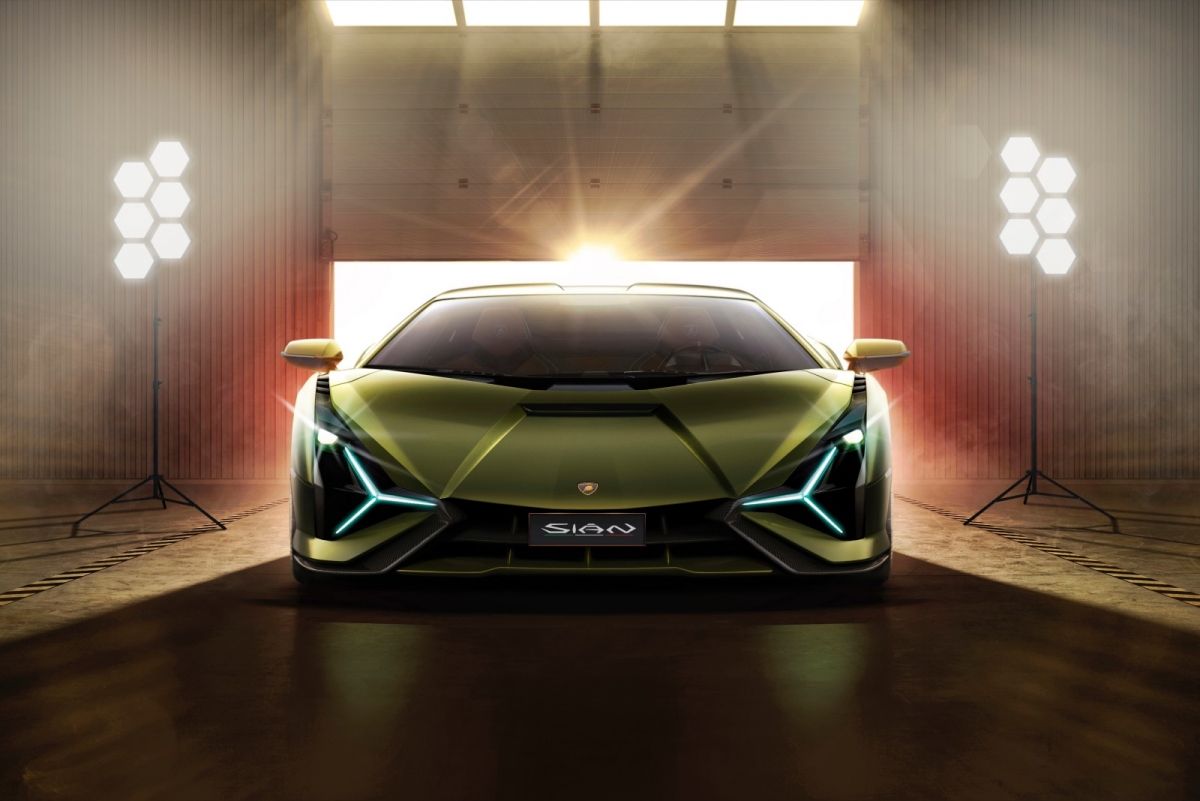 For storing the electric power, Lamborghini is using a supercapacitor instead of the classic li-ion battery. Lamborghini says it is three times more powerful than a battery of the same weight and three times lighter than a battery producing the same power. Located in the bulkhead between cockpit and engine it ensures perfect weight distribution. The electric system with the supercapacitor and e-motor weighs only 34 kg.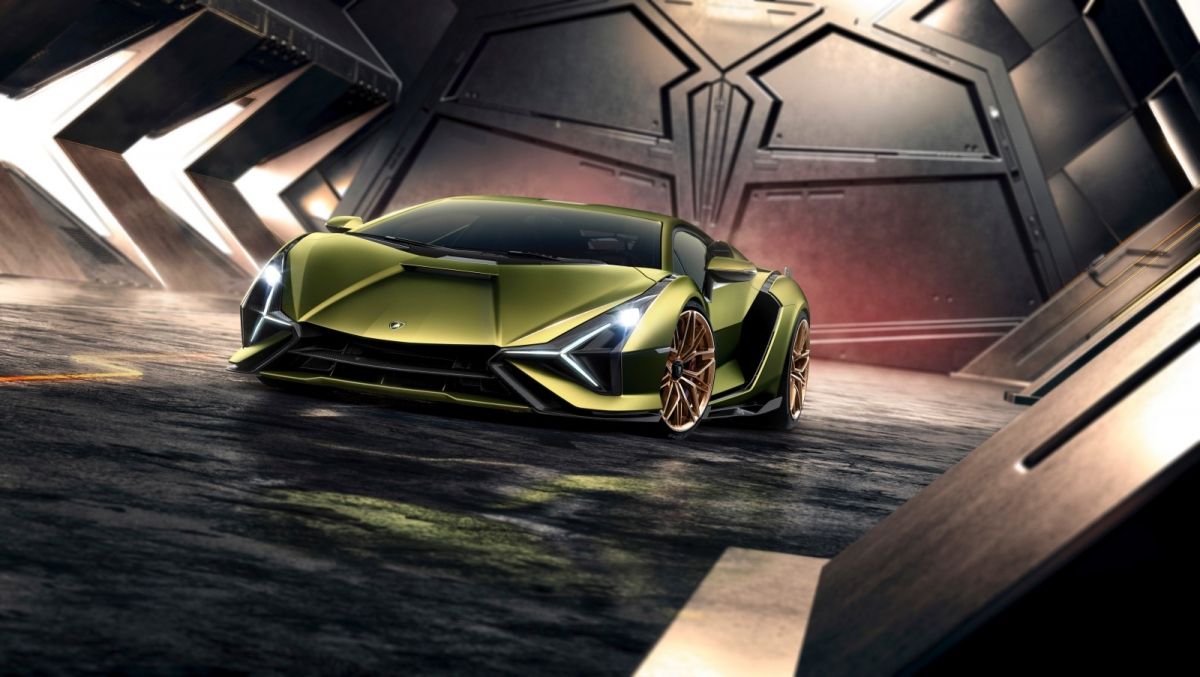 The V12 engine delivers 785 hp. Combined with the additional 34 hp from the hybrid system, the Sián delivers a total of 819 hp (602 kW).
The Sián reaches a top speed of over 350 km/h. It can accelerate from 0 to 100 km/h in 2.8 seconds.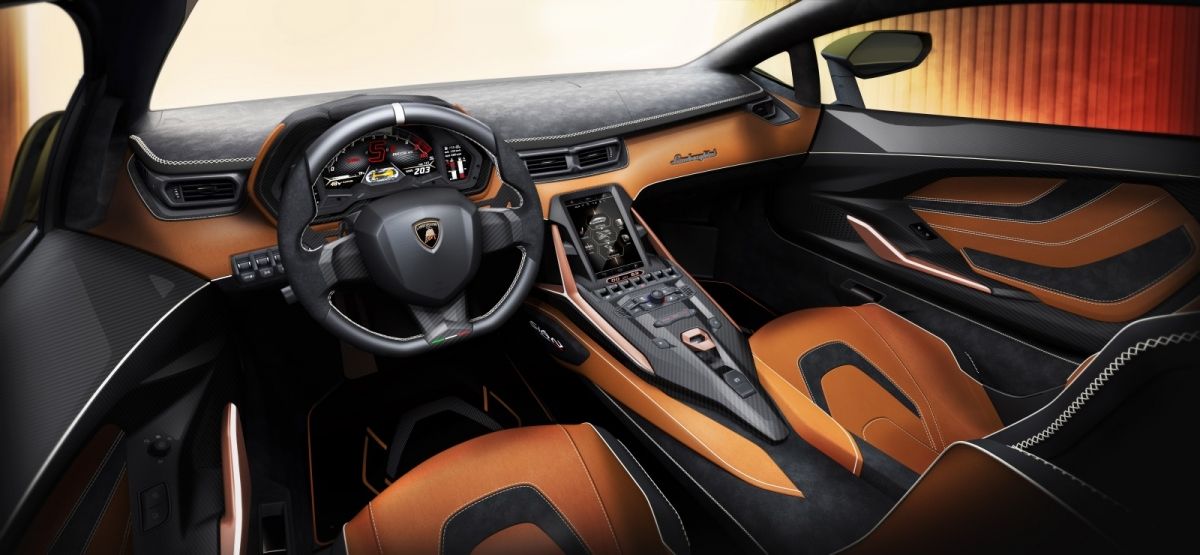 The spectacular design is inspired by the classic Lamborghini Countach but also draws a few cues from the Terzo Millennio concept car.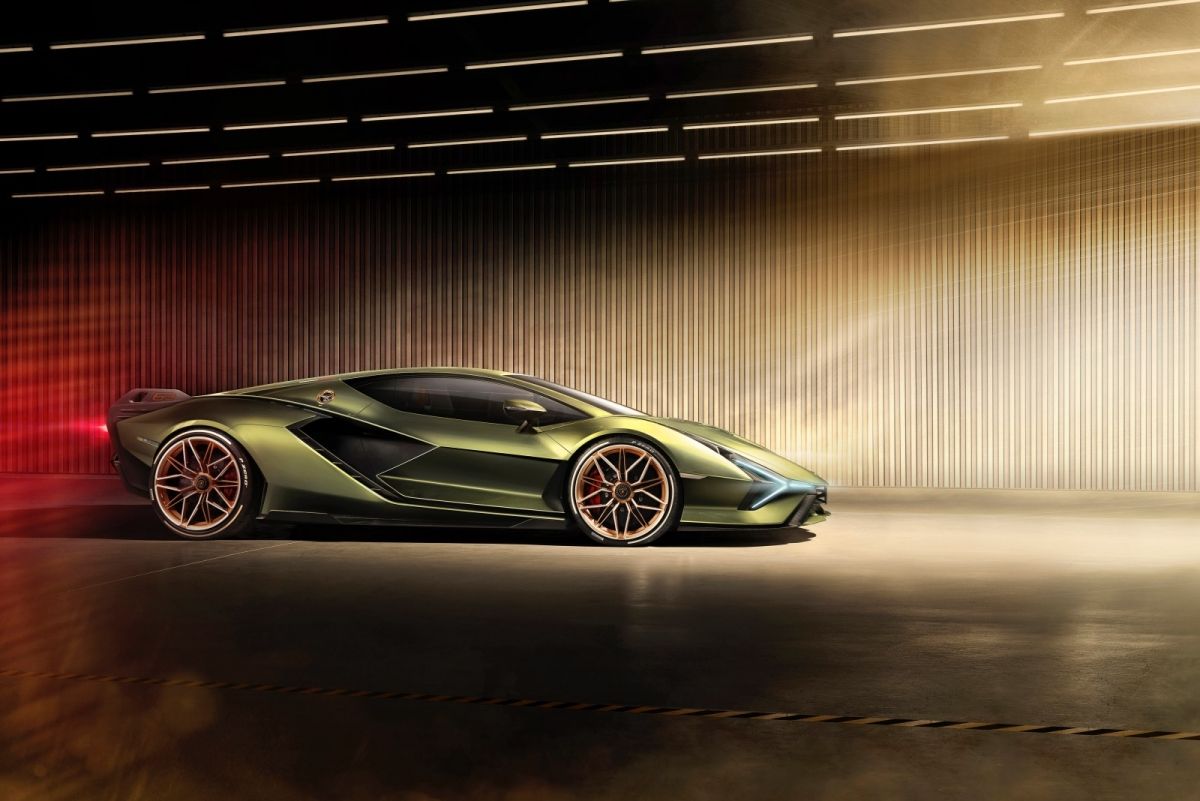 Only 63 units will be produced, and all of them are already sold.