Set for a 2020 debut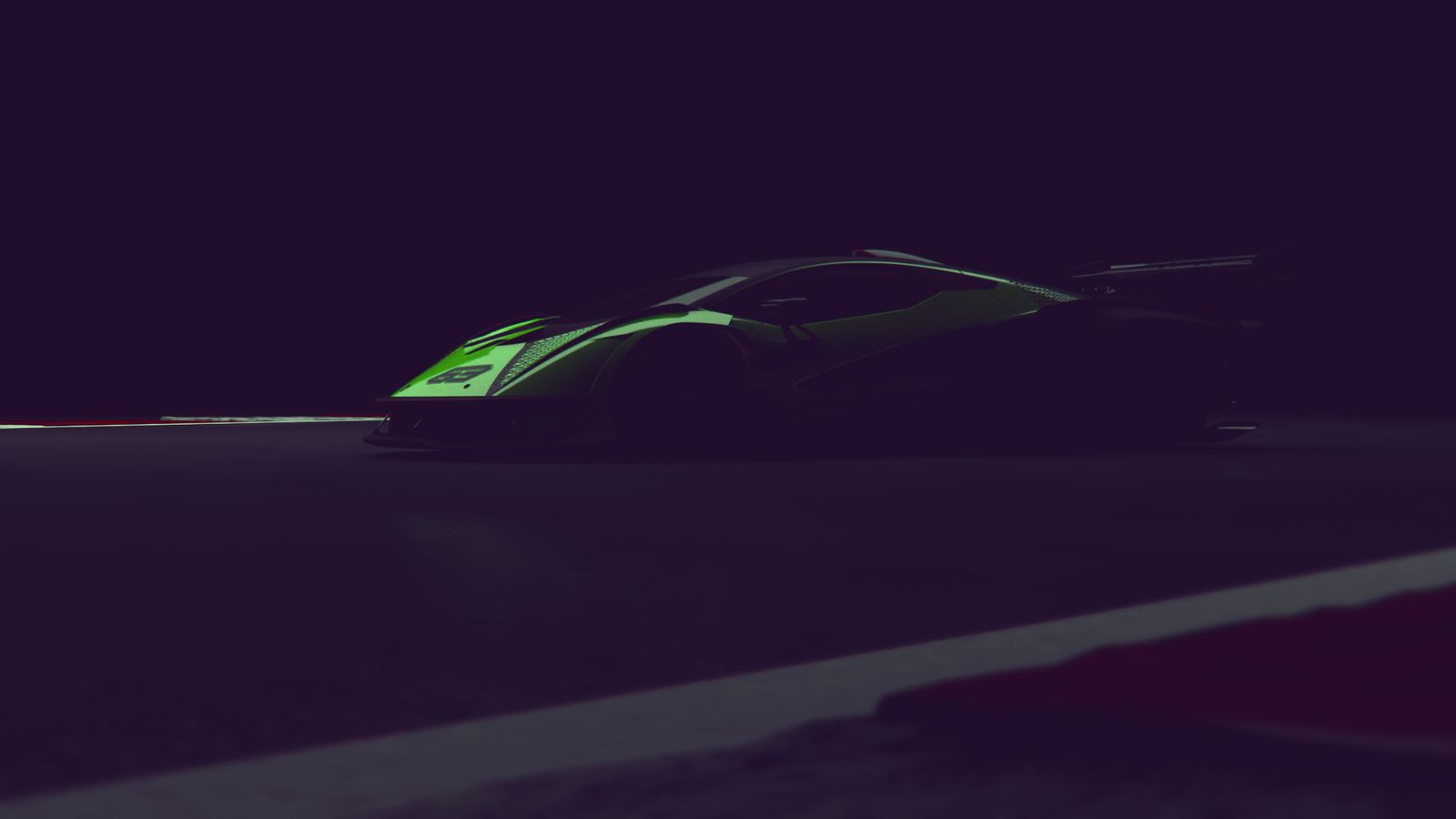 Lamborghini teases its new 12-cylinder supercar dedicated to the track.
The new supercar will be unveiled next year and was developed by Squadra Corse and designed by the Centro Stile in Sant'Agata Bolognese. It will be produced in a limited edition, with aerodynamic and mechanical specifications designed to bring out the best of the iconic 6.5-litre naturally aspirated V12 engine that delivers 830hp.
The teaser previews a number of particularities of the car, including the large rear wing, the airscoop on the roof, and the racing front hood with dual air intakes.
The structure is composed of an aluminium front frame joined to the carbon fiber monocoque, designed to guarantee the highest standards of safety. To house the engine, a steel rollcage was created that maximizes the torsional and bending stiffness characteristics.
The 6-speed sequential Xtrac transmission has a structural load-bearing function, with respect to the suspension compartment, the arms of which are directly connected to the gearbox, guaranteeing optimal kinematics and a significant improvement in the stiffness to weight ratio. The differential is a mechanical self-locking type that allows the driver to adjust its preload dynamically to optimize driveability depending on the circuit and the conditions of the asphalt.