Lamborghini Urus meets Huracán sibling on the drag strip. Not by coincidence
Can Lambo's Super SUV move its heavy body quick enough to win?
The car universe reached that point in its expansion where a Lamborghini SUV was born. If is it to ask Lamborghini about it, the Urus is an SSUV ('Super Sports Activity Vehicle') and, frankly, that nomenclatural addendum is motivated.
Because Urus, thanks to its 4.0-liter biturbo V8, boasts 650 horsepower and 850 Newton-meters (or 627 pound-feet) of torque. So in spite of its 2,154-kg (4,750-lb) weight, the Urus can propel itself to the 100 km/h (62 mph) mark from a standstill in just 3.6 seconds. It also needs just 12.8 seconds to reach 200 km/h (124 mph). And it can push through until the speedometer shows 300 km/h (186 mph).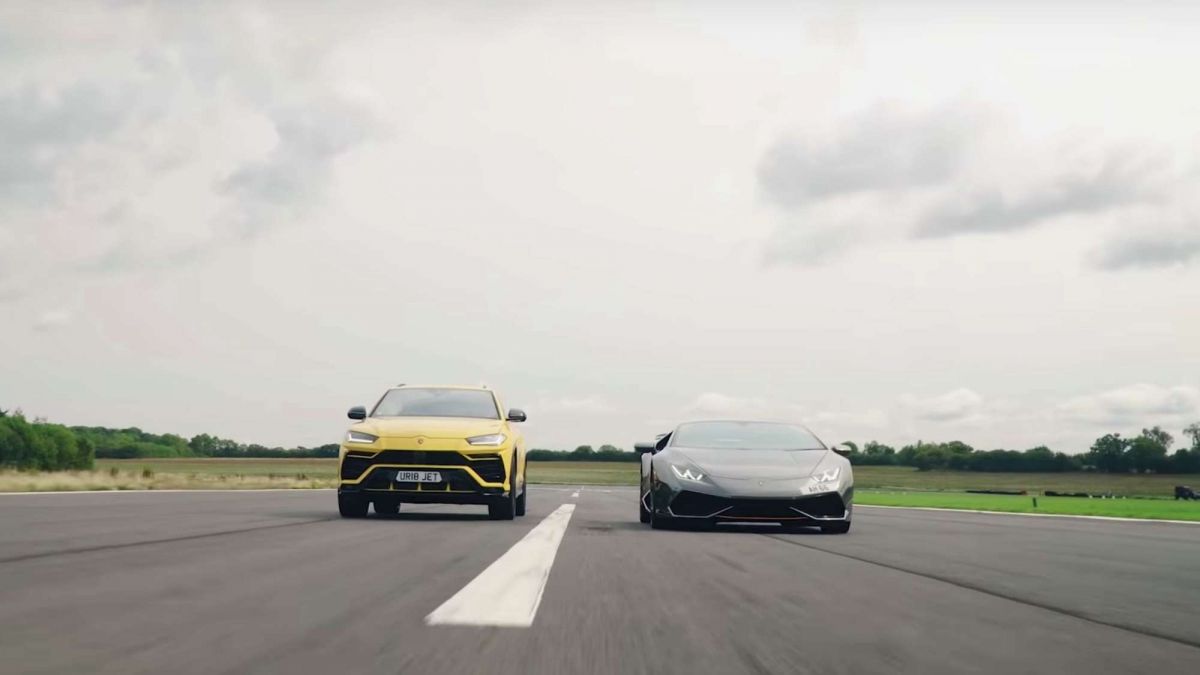 Now, is it normal to compare an SUV to a two-seat Lamborghini Huracán? Well, it's not illegal, if you're asking, although no matter what the result is, the Urus is the star for the simple fact it's bigger. But can it stand a chance against the Huracán?
Well, not quite, at least on paper. The V10-powered Lambo makes 610 hp and thus, is 40-horsepower short against the Urus, while its maximum torque of 560 Nm (413 lb-ft) definitely isn't a match for the all-more-powerful SUV sibling. However, the Huracán — tipping the scales at 1,450 kg, or 3,150 lb — is some 700 kg lighter than the Urus. The coupé can reach 100 km/h in 3.4 seconds, and 200 km/h in 9.9 seconds.
Then again, we've reached that point in the car universe where the least performant Lamborghini is the most sought-after. Weird times to live in.
SEE MORE: This Lambo 'Huracam' is the fastest camera-on-wheels in the world