SVO equipped the SUV with everything the famous chef desired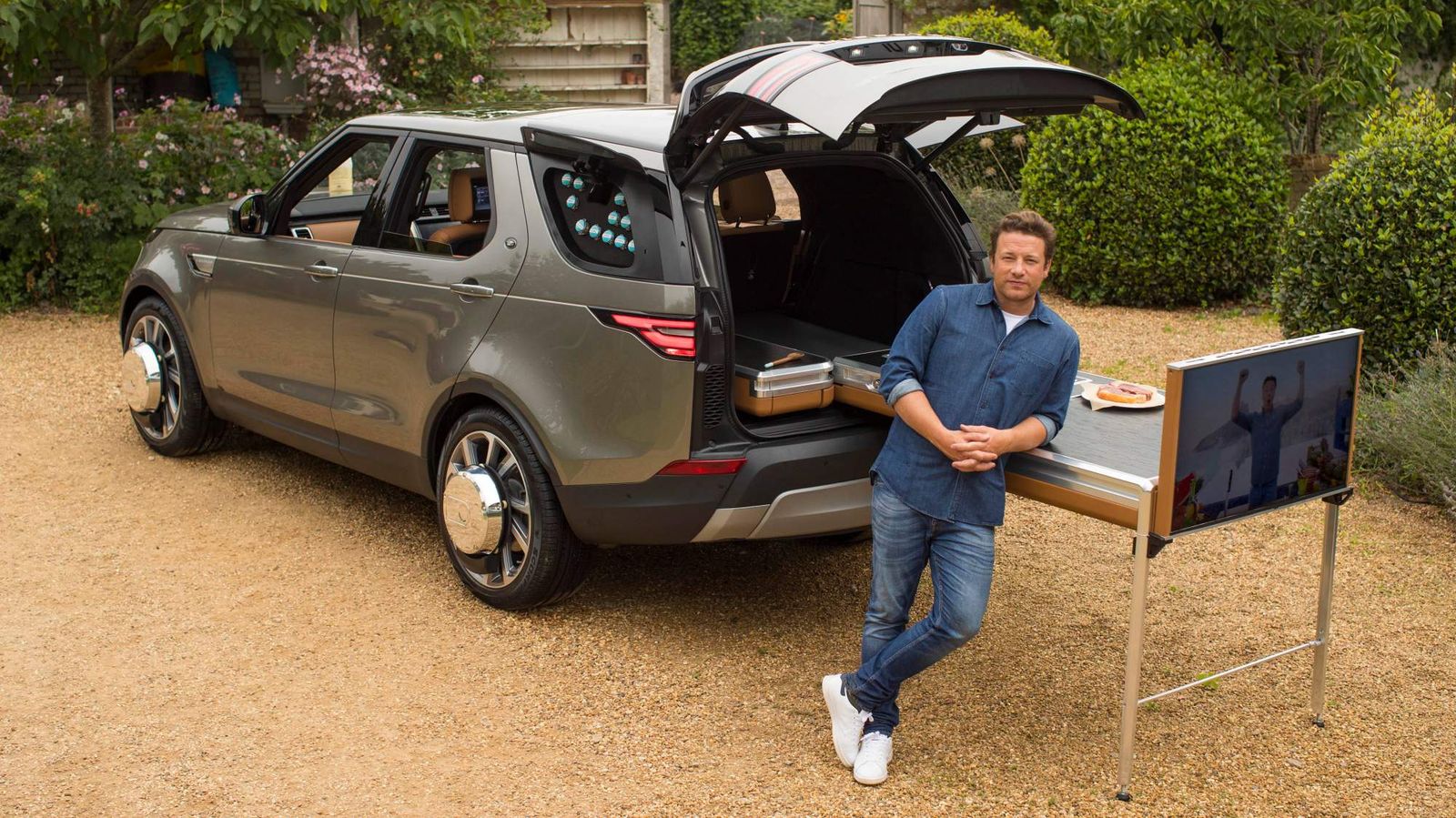 The seven-seat Land Rover Discovery is a great family car, but to chef and TV personality Jamie Oliver, it could use some improvements.
Unsurprisingly, what Oliver wants from a family car is cooking features, and the Disco modified by JLR's Special Vehicle Operations division has them in spades — so much so that calling it a kitchen on four wheels is very appropriate.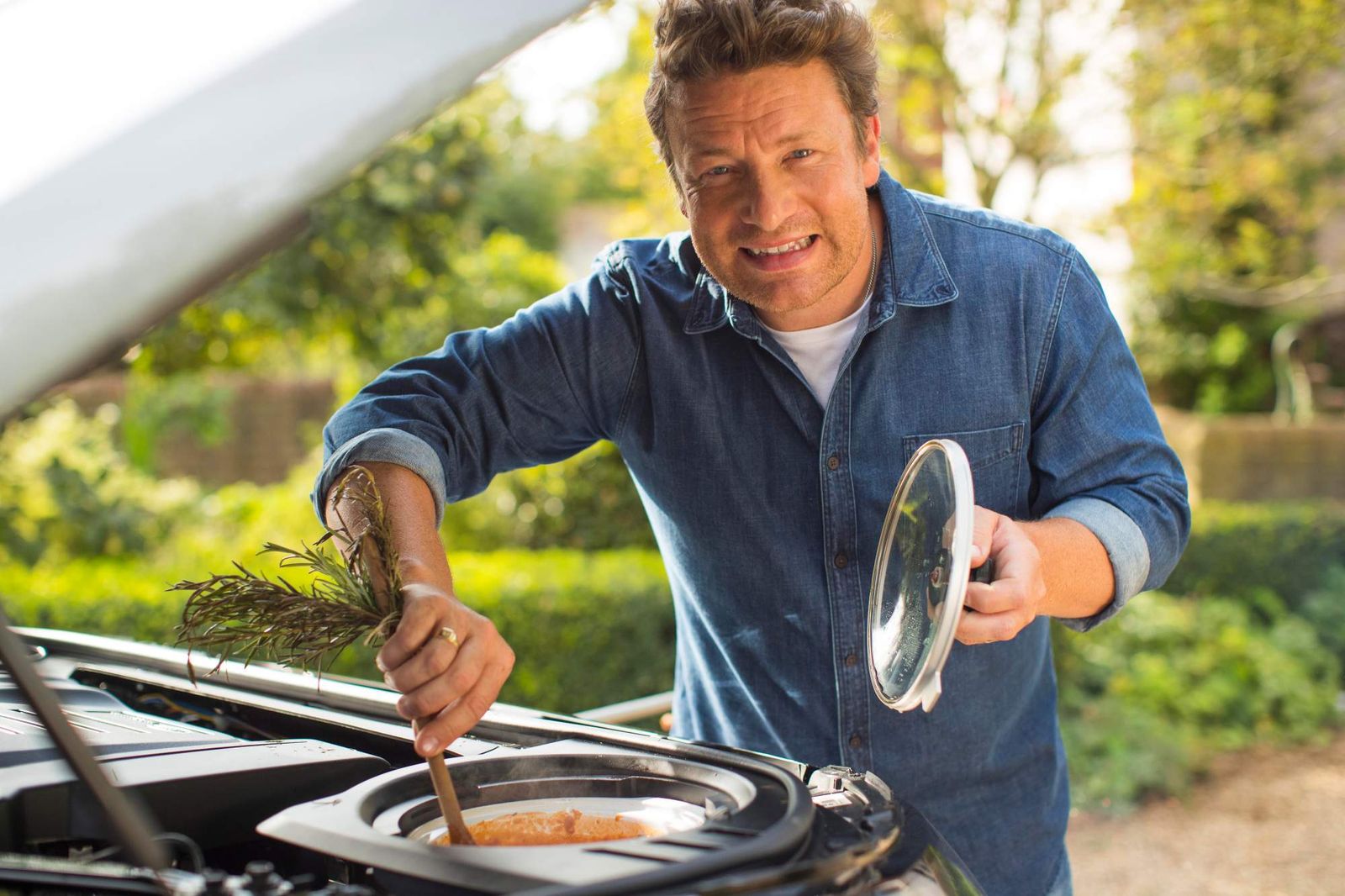 What else would you call a car that packs a slow-cooker under the bonnet, barbecue, ice cream maker, toaster in the armrest, and olive oil dispenser? And that's not all: did you notice those strange-looking swells on the wheels? They're used to churn butter as the Disco drives.
Were it April 1 today we would have dismissed this as a joke, but the Disco mobile kitchen is real and fully functional. Besides what we've already mentioned, the car features a pasta maker, a gas hob, and a deployable dining table and worktop. In addition, the rear windows house a herb garden and a spice rack — not to mention the rotisserie driven by the power take off.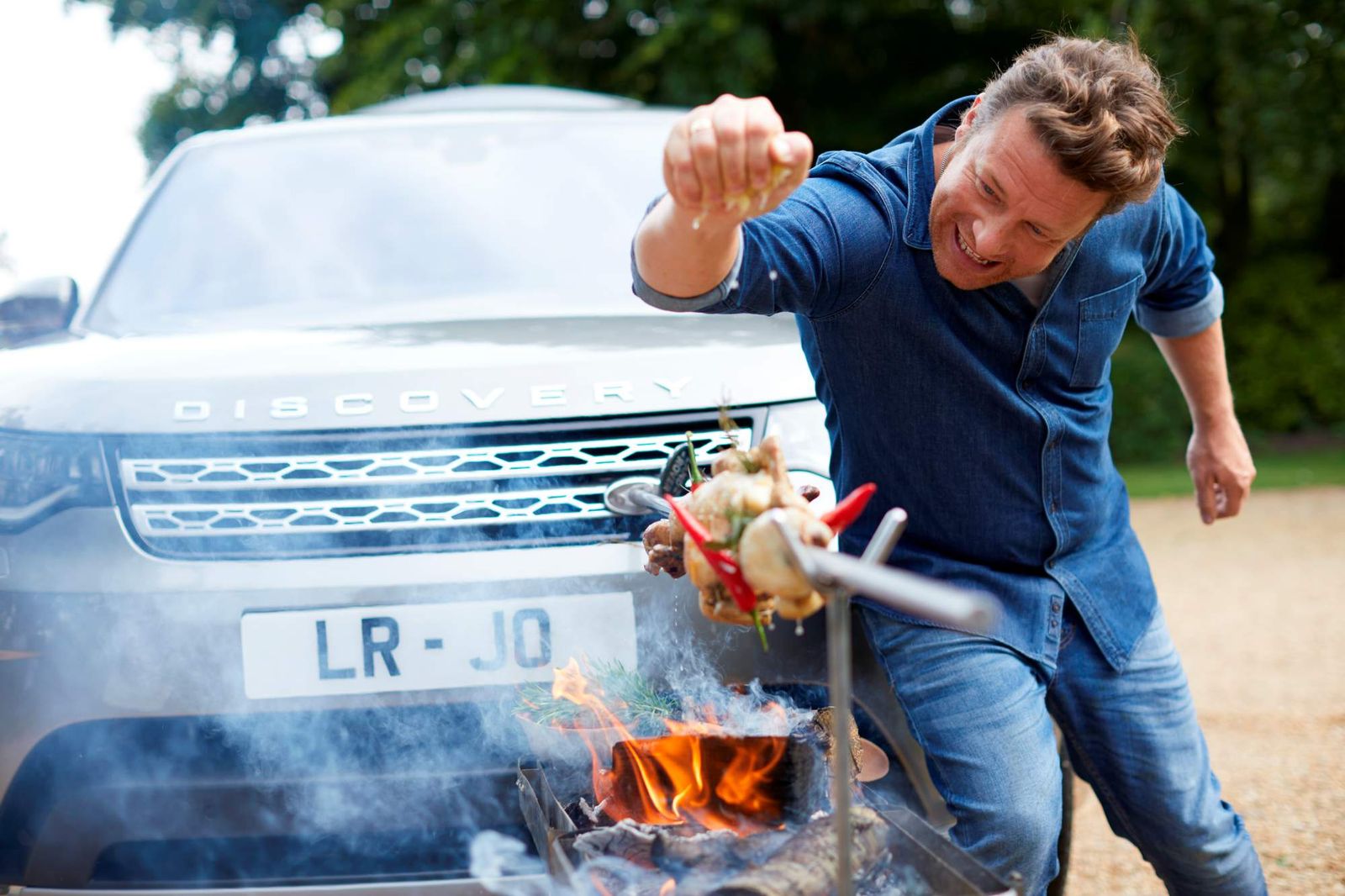 Jamie Oliver seems quite pleased with what the folks from SVO have accomplished.
"I gave Land Rover a massive challenge to create the ultimate kitchen on wheels. I dreamt big and asked for a lot, and what they've done has blown my mind. I didn't think they'd actually be able to put a slow-cooker next to the engine and an olive oil dispenser in the boot, but they did."
Jamie Oliver
The Land Rover Discovery's cavernous 2,500-liter luggage space and smart storage areas made it the perfect vehicle for the job. SVO found enough room to fit a custom-made aluminum sink, a flat-screen TV, and a deployable kitchen worktop that can also be used as a dining table.
Jamie Oliver will dedicate a three-part-series to the car on his Food Tube channel, with the episodes detailing the build process and showing him cook, obviously. The first episode is already available and you can check it out below.
If you want to know our opinion of the latest Land Rover Discovery, you're welcome to read and watch our in-depth review.