And they're awesome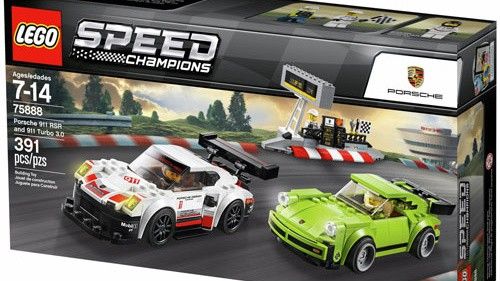 Lego's Speed Champions series has come a long way since its introduction a couple of years ago and over time, the added cars touched several areas including motorsports (Le Mans, in particular) but also classic icons (like the '69 Chevy Camaro, for example).
Just as 2018 is starting to ask its rights, Lego reveals six new Speed Champions sets available as of the 1st of March, according to The Bricks Hub. So, before you start ransacking your wallets, here's what awaits your plastic brick building skills.
One set (Lego Speed Champions 75884) delivers a 1968 Ford Mustang Fastback and since we're on Ford turf, another one (Lego Speed Champions 75885) will let you assemble a rally-ready Ford Fiesta M-Sport WRC.
Then there's the Ferrari 488 GT3 "Ferrari Corsa" (Lego Speed Champions 75886) and Porsche's successful 919 Hybrid (Lego Speed Champions 75887) and on that note, we conclude the single-car sets.
Up next – and the undersigned's favorite one from this batch – is the set containing the Porsche 911 RSR and the iconic 911 Turbo 3.0 (Lego Speed Champions 75888). Closing the list is the Ferrari Ultimate Garage (Lego Speed Champions 75889) which blends three cars.
That being cleared out, we wish you happy waiting and shopping. Oh, and here's a Lego VW Beetle taking shape in just one minute – hopefully it will take you through mid-week.