Another case of "Shut up and take my money!"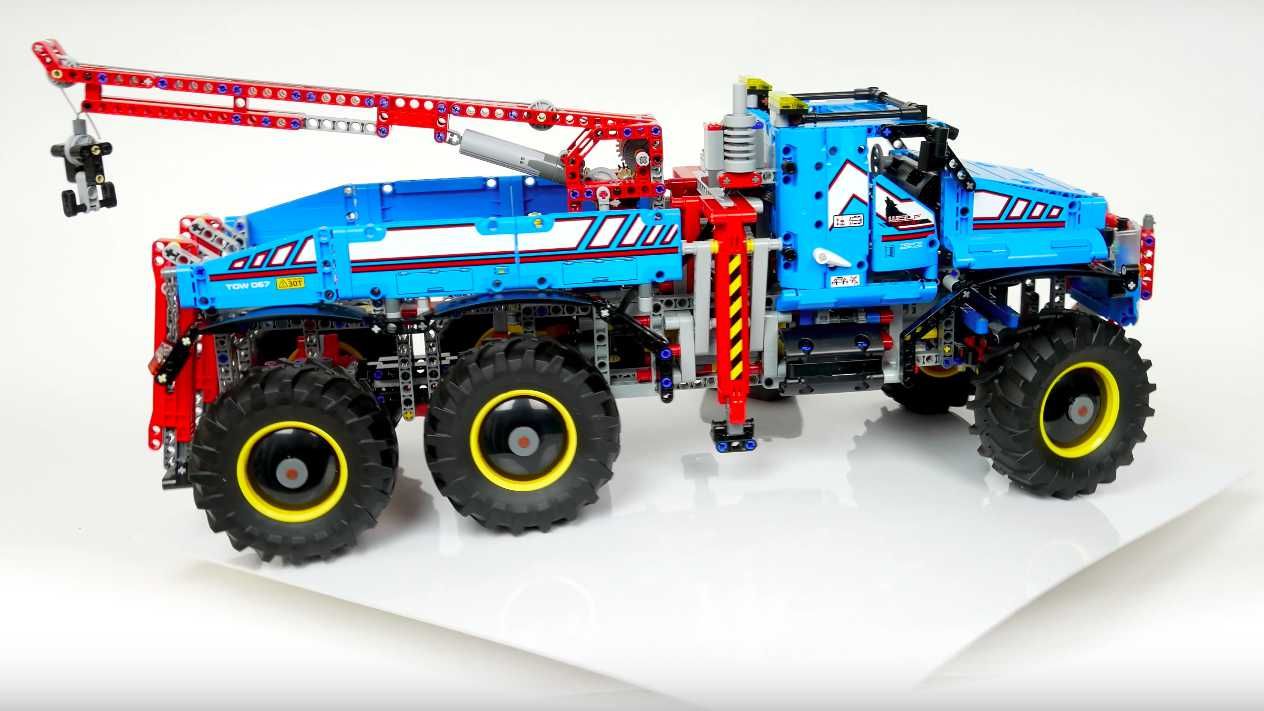 Yes, it might look a little like the Hennessey's VelociRaptor 6×6 based on the Ford F-150 Raptor, but the set does not wear the official badge of a carmaker like it's the case with Lego's Speed Champions or some of the Creator/Ideas sets – like this Caterham Seven 620R.
What you need to know about it is that it's a new 1,862-piece set released this year and bound to arrive in Lego shops this month with a retail price of $289.99. So yeah, it's a flagship set, similarly priced to the Lego Technic Porsche 911 GT3 RS ($299.99).
According to the video, building time is around five hours, but it's the mechanical quirks and functions that make this mud punisher so attractive.
Besides the by-now usual drive and front-axle steering, Lego's tow truck is fitted with power outriggers, a rotative crane with winch and boom elevation plus a differential in each axle and a central diff.
Even so, it's not a flawless set, as the video highlights. But we'll let you discover what's what.
We're huge Lego fans (and collectors) here at DriveMag, therefore, we'd like to see Lego greenlighting this Jeep Wrangler Rubicon fan proposal. Speaking of fan-made contraptions, you might also want to have a look at this Ford Deuce hotrod.