By far the most crowded wheel we have ever seen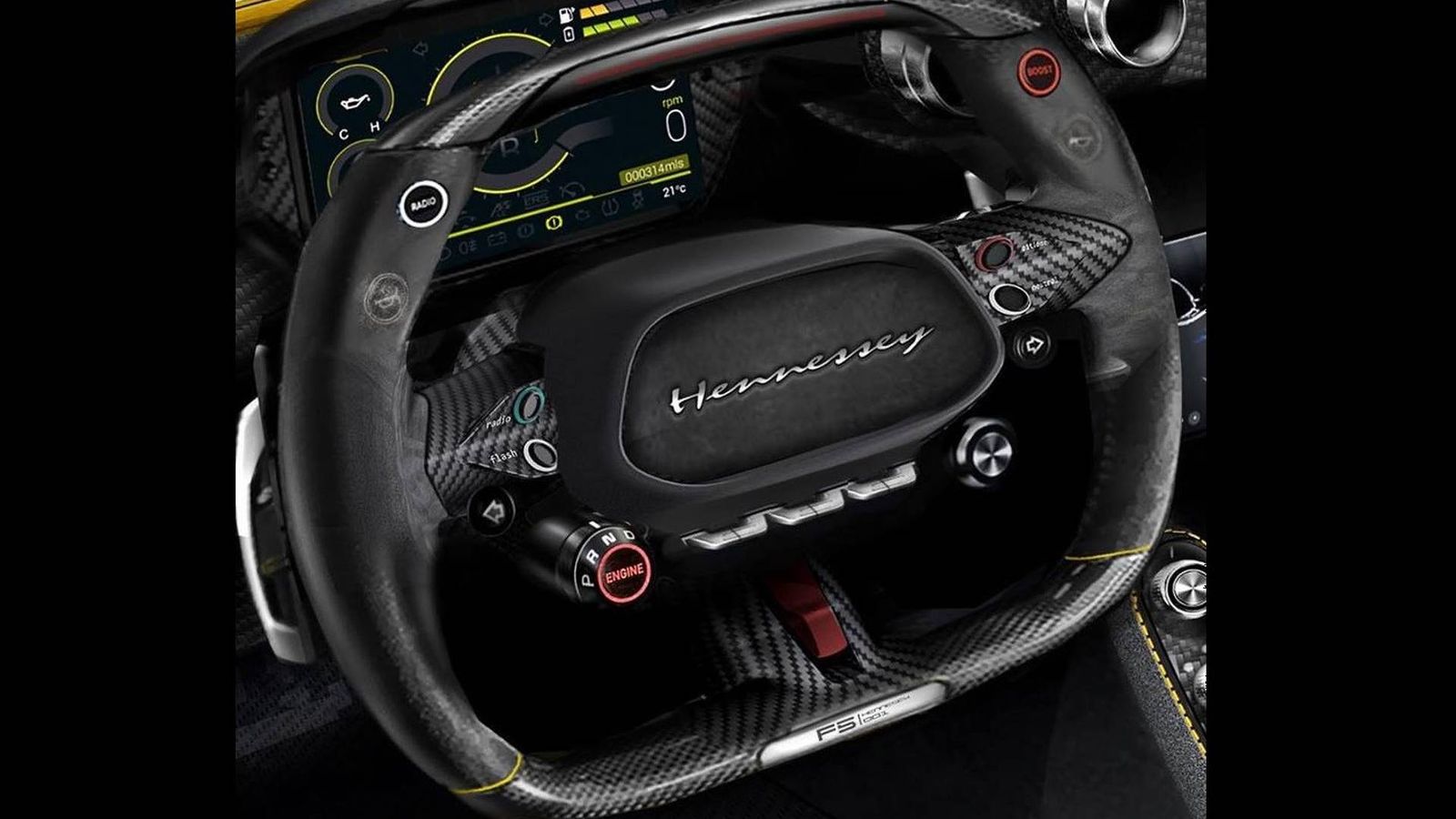 At this year's SEMA, Hennessey announced the $1.6 million "America's hypercar" called Venom F5.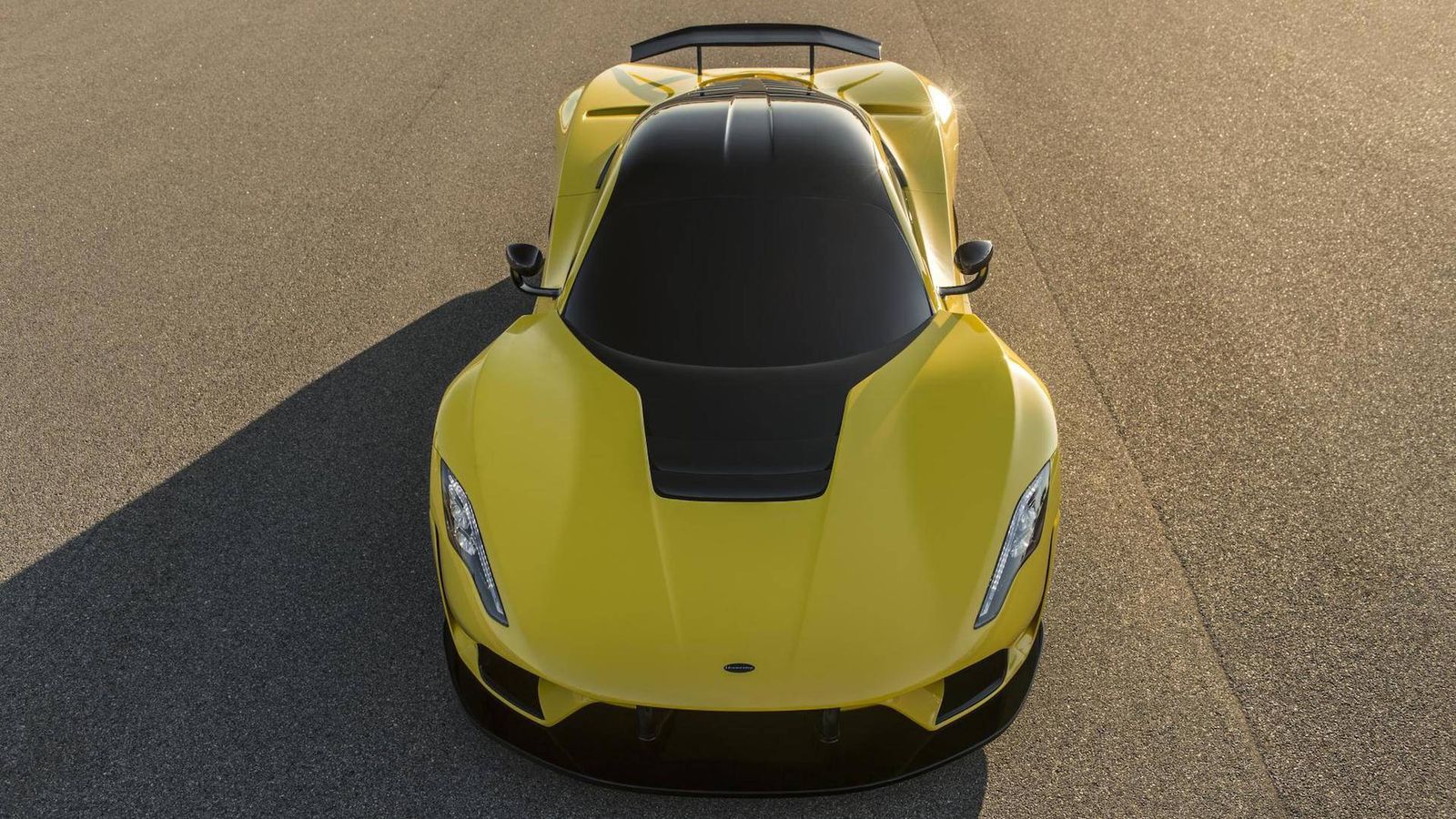 Packing 1,600 hp and boasting enough aero works to push the sleek body to up to 300 mph (that's 483 km/h), the Venom F5 is the new kid on the hypercars block. It provokes the likes of Bugatti Chiron, Ferrari LaFerrari, McLaren P1, Porsche 918 and, of course, Koenigsegg Agera RS — which currently is the world's fastest production car.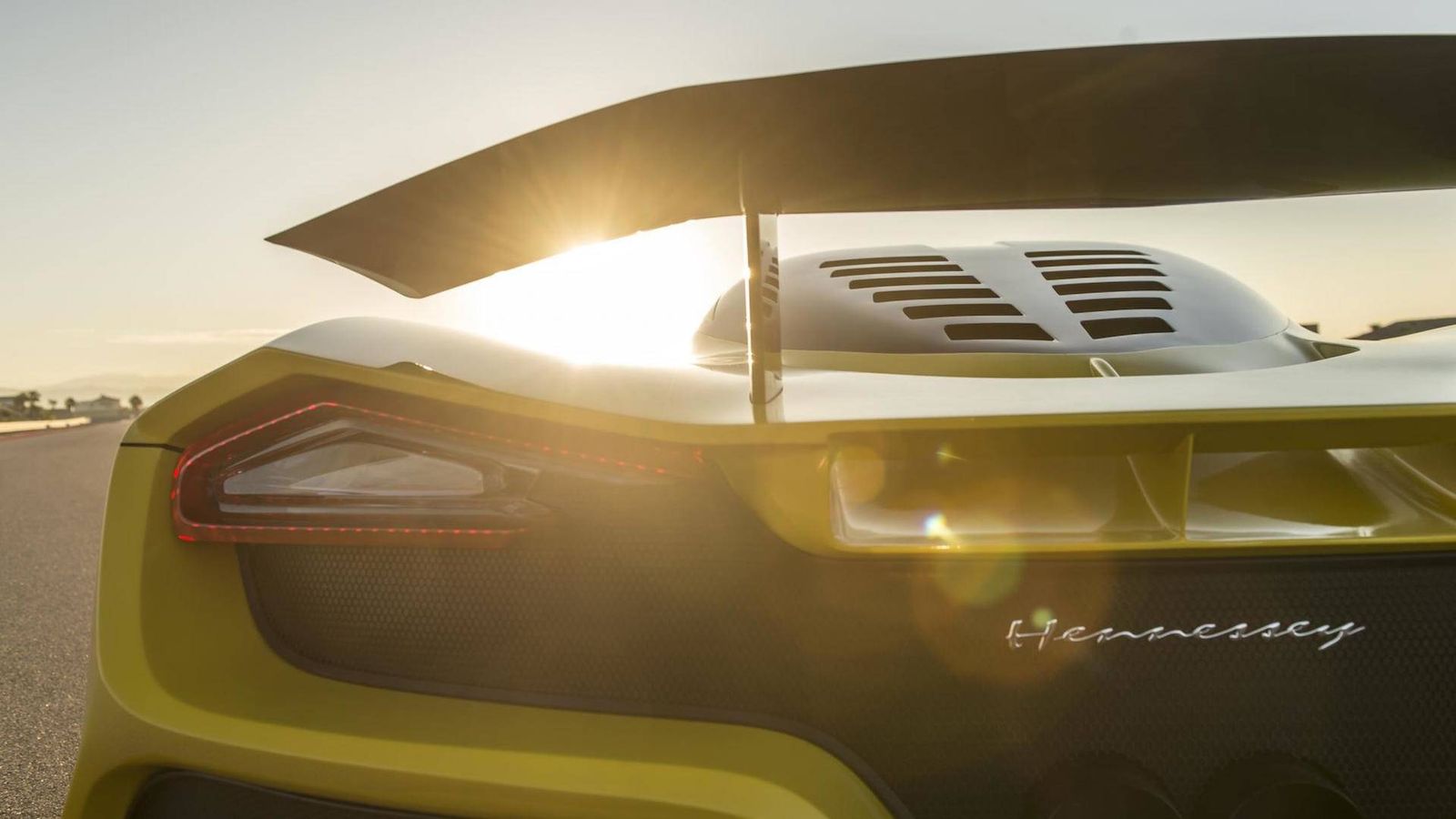 Firstly, we were shown the Venom F5's exterior, but now the first official cockpit photos have surfaced online, courtesy of Hennessey. Do we like the car's exterior design? It doesn't really matter, as long as it can achieve the promised speed. And the interior? We love it although have you seen that steering wheel?!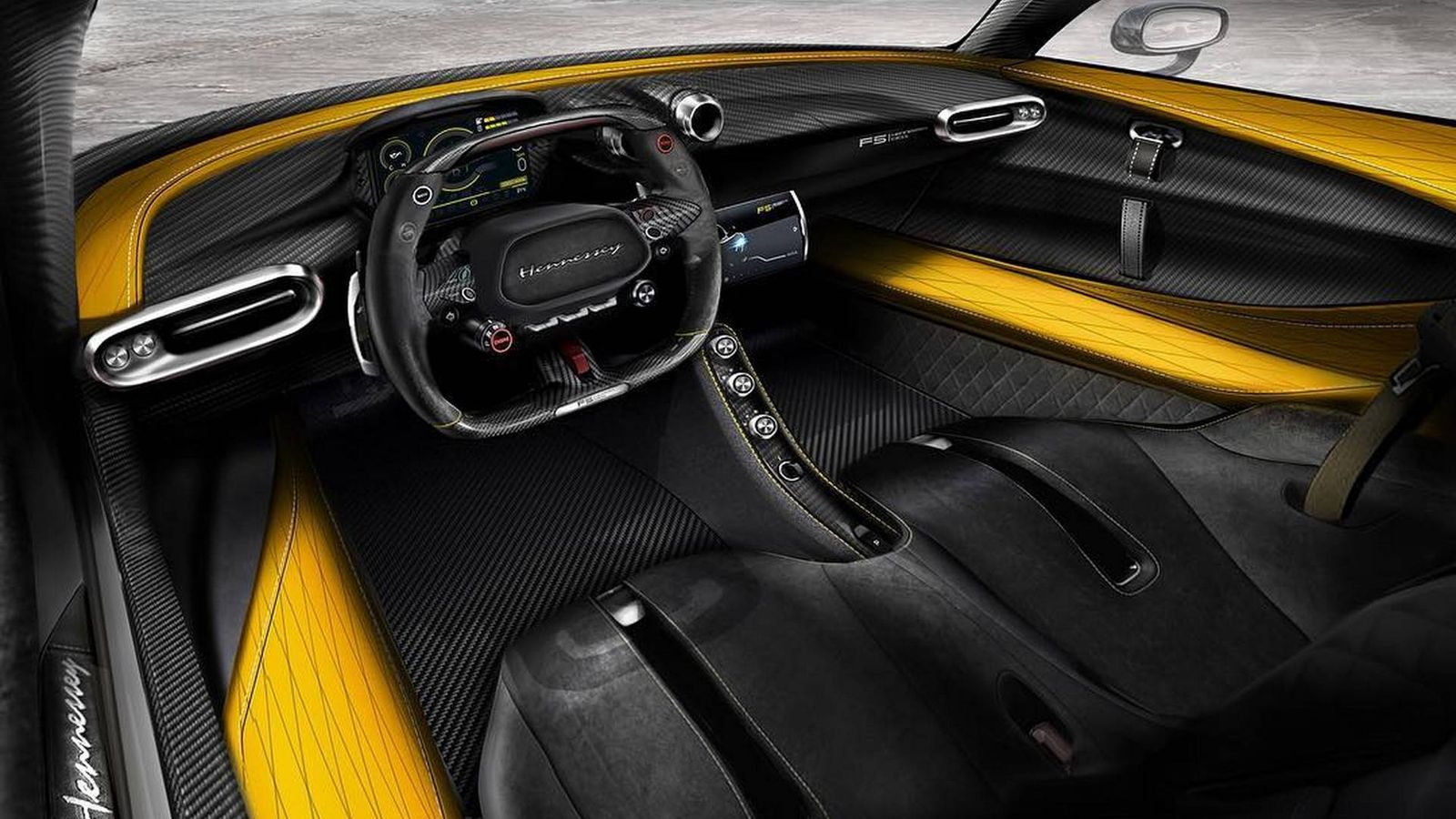 A mix of carbon-fiber, Alcantara, and leather, the Venom F5 is pretty much what you'd expect from a $1.6m hypercar. With simplicity being its most important premise, the F5's cabin is a mix between spartan and hi-tech, with very few analog controls, and a wide display, all concentrated in the middle of the dash.
In case you're wondering where the rest of the buttons did go, they're on the flattened, carbon-fiber-and-Alcantara steering wheel. Besides the McLaren P1, all modern super-fast machines have an array of buttons featured on their steering wheels, but nothing compares to the Venom F5. For a moment there, leaning to fly a small plane seemed an easier task than learning all this wheel's controls.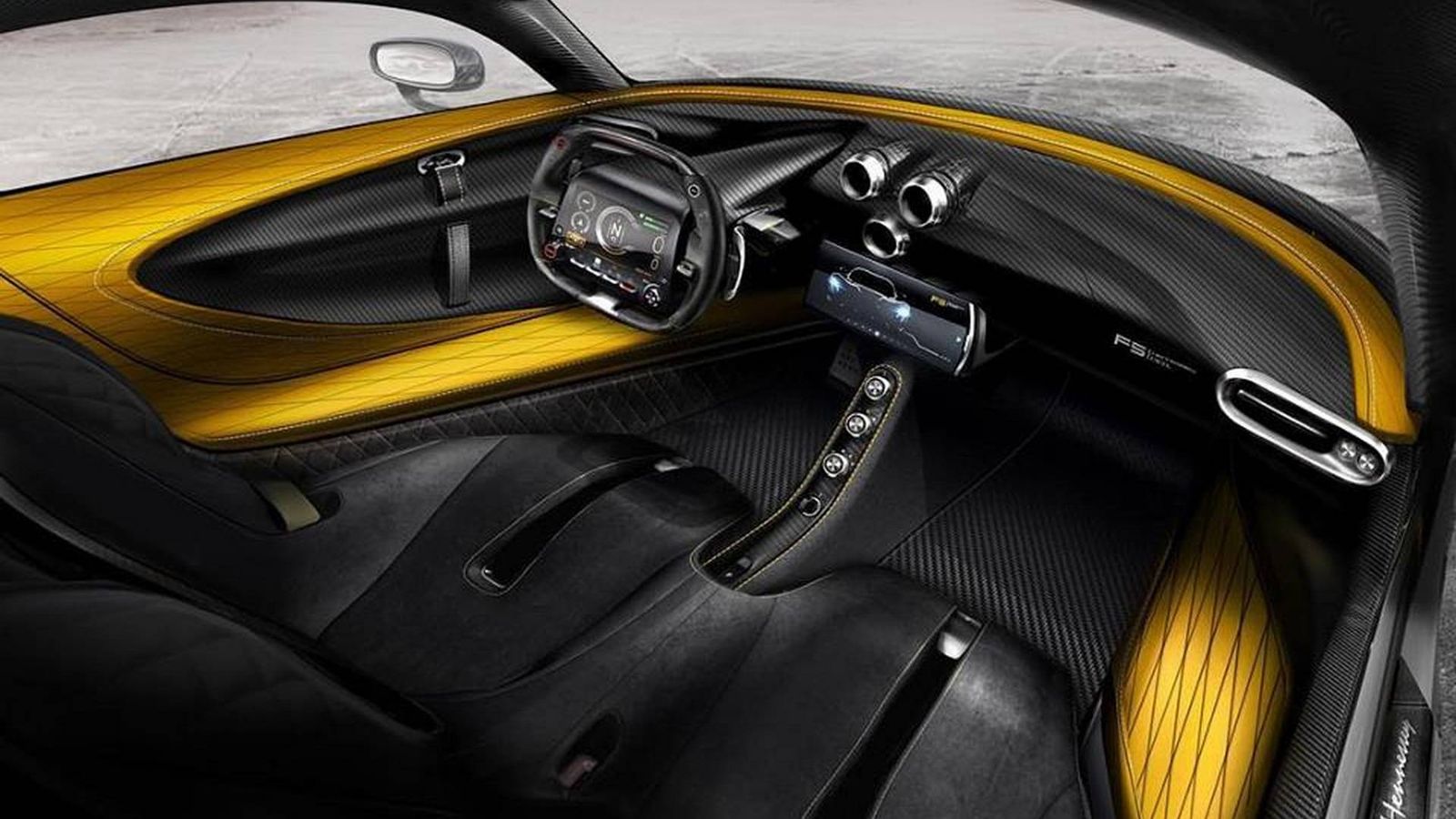 And there's more: if you go the extra mile when configuring the car, you can have the LCS instrument panel moved inside your steering wheel, for a better highlighted race-y feeling.
The next step in discovering the Venom F5 is seeing it in motion, eventually at the highest possible rate. Will it beat Koenigsegg's record?
via Motor1