Comes with a max range of 200 miles
It might be early days for the Model X, but Tesla is not resting on laurels just yet, as Elon Musk's company must keep their products appealing to the eco-conscious but also performance-avid customer.
Those familiar with Tesla Motors' Design Studio configurator might have noticed that a new Model X version was added to the current tally, under the 60D insignia.
Just like the Model S 60, the latest iteration of the Model X uses a 75 kWh battery pack limited to 60 kWh through software gimmicks. Those looking to fully unlock the battery's capacity can do so via Tesla's OTA (over-the-air) update system, but only after they pay a $9,000 fee. Or, of course, they can jump straight to the Model X 75D and pay the $83,000 starting sticker, as it was the case until recently.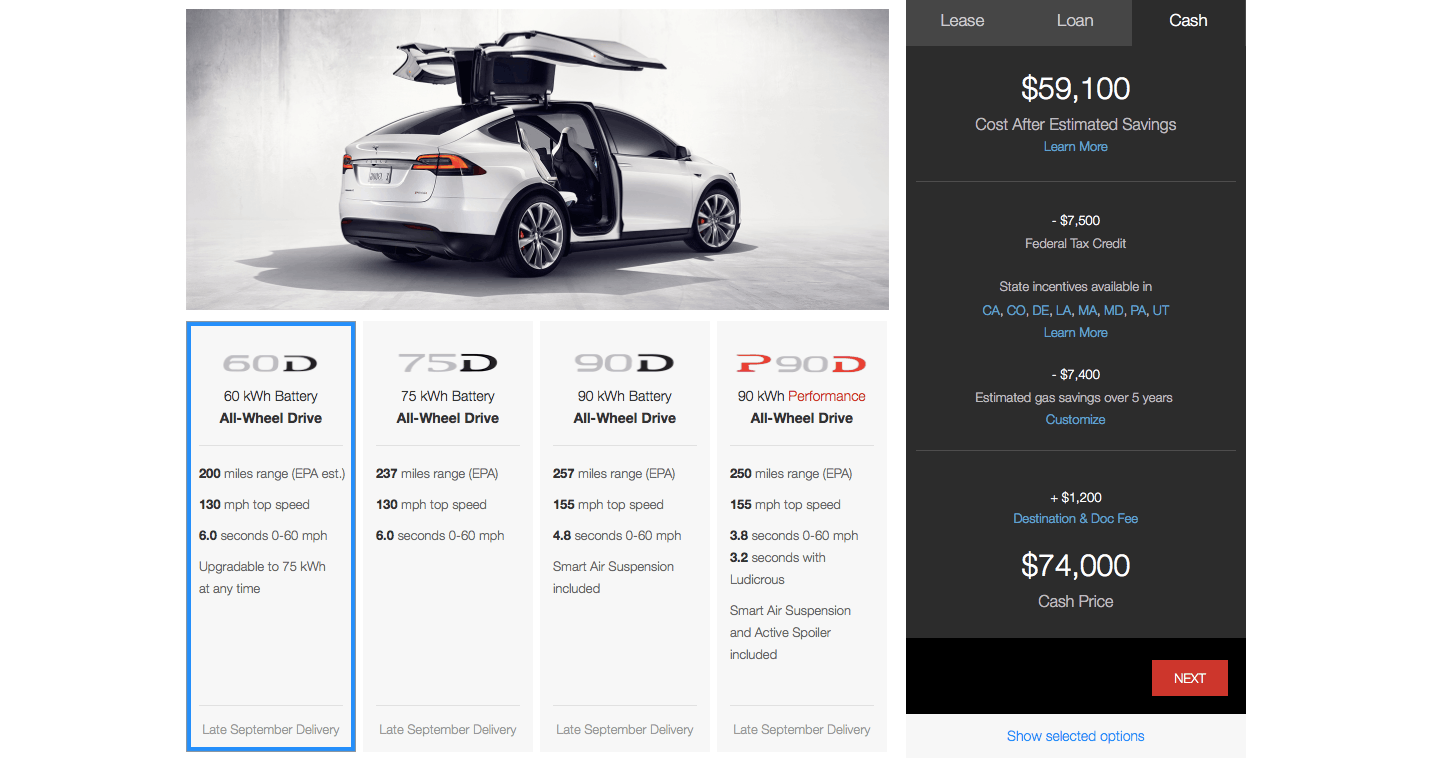 Coming back to the Model X 60D, Tesla specifies a maximum EPA-estimated range of 200 miles, which is 37 miles less than the Model X 75D). Performance-wise, figures remain unchanged: the Model X 60D variant, just like the 75D, shoots from 0 to 60 mph in six seconds and clocks a top speed of 130 mph.
According to info shown by the Design Studio, deliveries for both the Model X 60D and 75D variants should kick off in September. Moreover, Tesla Motors' PR voice explained that the company is not producing any 60 kWh battery packs due to flexibility and efficiency reasons.