And remember: louder is better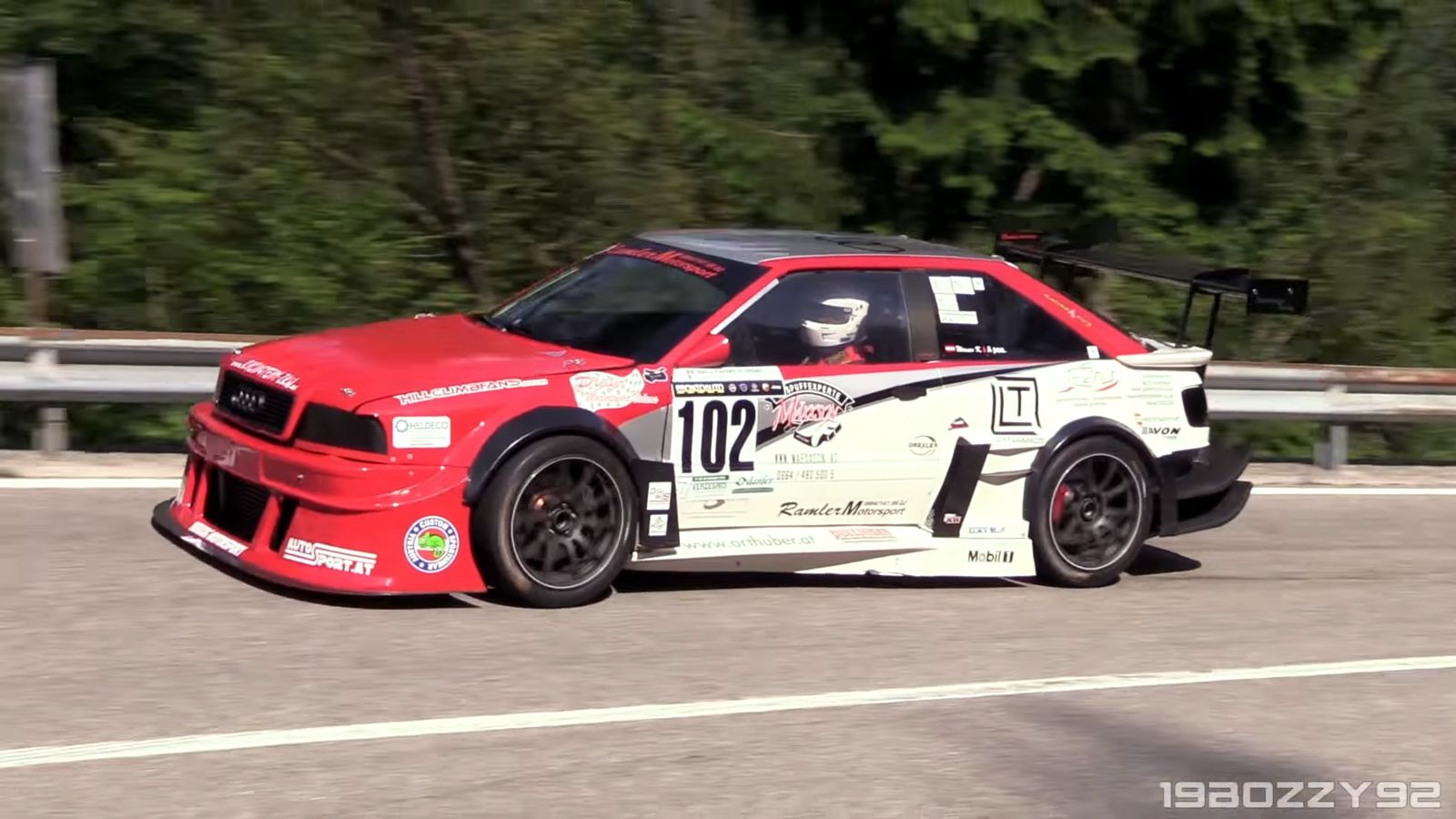 You know a car is utterly loud when it scares a racing official — check out the guy in blue, at the 0:09 mark. This rally-spec Audi S2-R Quattro is a monster, and not judging only by how loud it sounds.
The S2 coupé came out in 1990, as a sportier alternative for the facelifted Audi 80. Under the hood, it hid a 2.2-liter inline-five turbocharged engine, with 217 hp. Mated to a five-speed transmission, and augmented by the renowned all-wheel-drive quattro system, the S2 could launch from a standstill to 62 mph in 5.7 seconds, and up to a maximum velocity of 153 mph (246 km/h). You could easily call this "impressive" in 1990.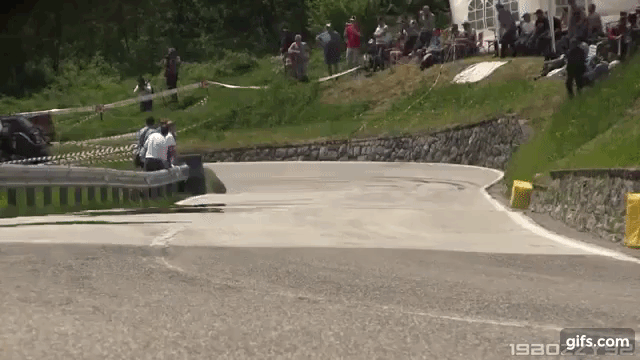 20-someting years later, S2 amazes again, this time through Karl Werner's Audi S2-R Quattro E1 he built for European hill climb competitions. It's a 600+ horsepower, and it sounds like a hundred pumas been stepped on the tail.
Just listen to it!