Lexus reveals and details new ES sedan
Adds first ever F-Sport model to the lineup, overall improved efficiency and performance
Lexus has finally added some information and additional photos for the seventh-generation ES sedan which it already showed last week, albeit via a couple of shots.
Now we get the full press suite complete with gallery and technical details so we know this new ES is longer, lower and wider than before and that its wheels have been pushed towards the corners of the car in order to bestow it with a purposeful stance.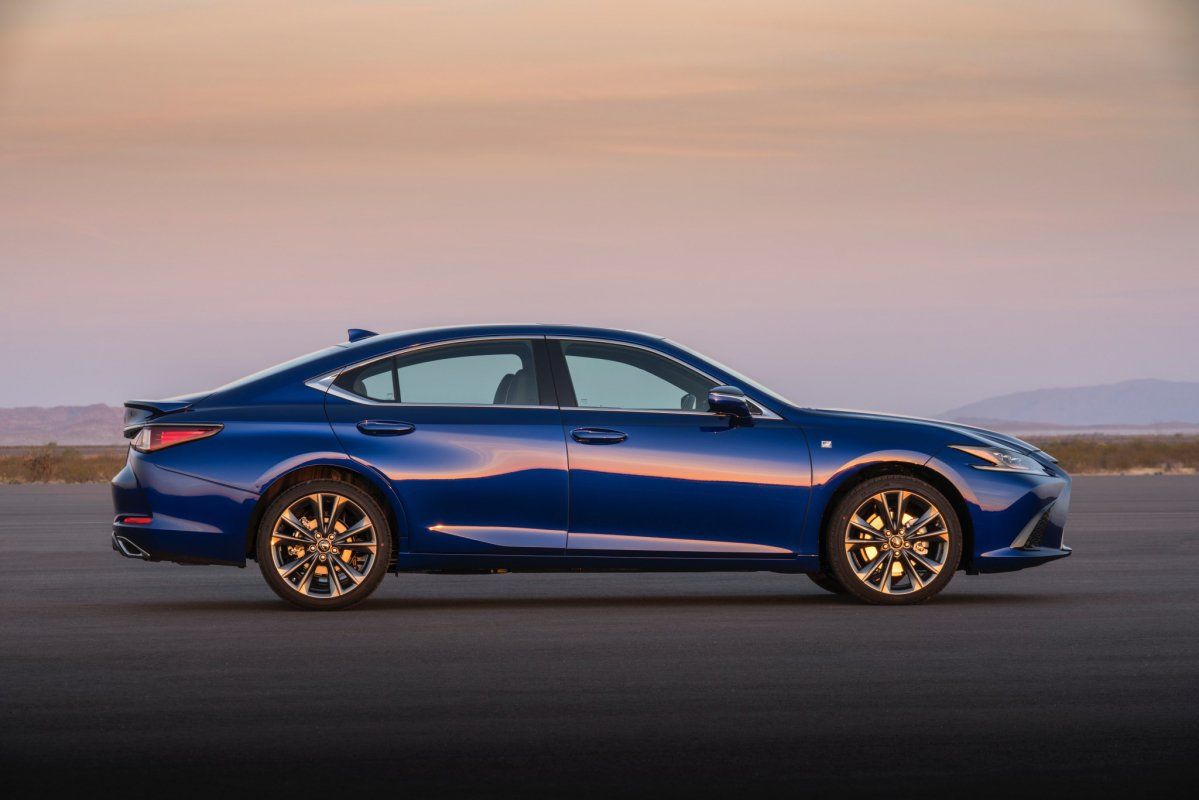 The styling details are lifted straight from other current Lexus models, and this new ES kind of looks like a mini-LS also when it comes to proportions. Inside it's nowhere near as expensive and opulent looking as the LS, but the overall design is very similar if a bit conservatory.
Powertrain choices for North America include the updated ES350 which gets a 3.5-liter V6 with 302 hp (up 34 hp compared to its predecessor) and 215 hp 300h which also uses a new 2.5-liter engine. The V6 gains a new eight-speed automatic gearbox with "an ultra-thin torque converter and a multi-plate lock up clutch to more efficiently transfer power to the front wheels, and has been tuned to deliver crisp, precisely timed shifts with quick responses."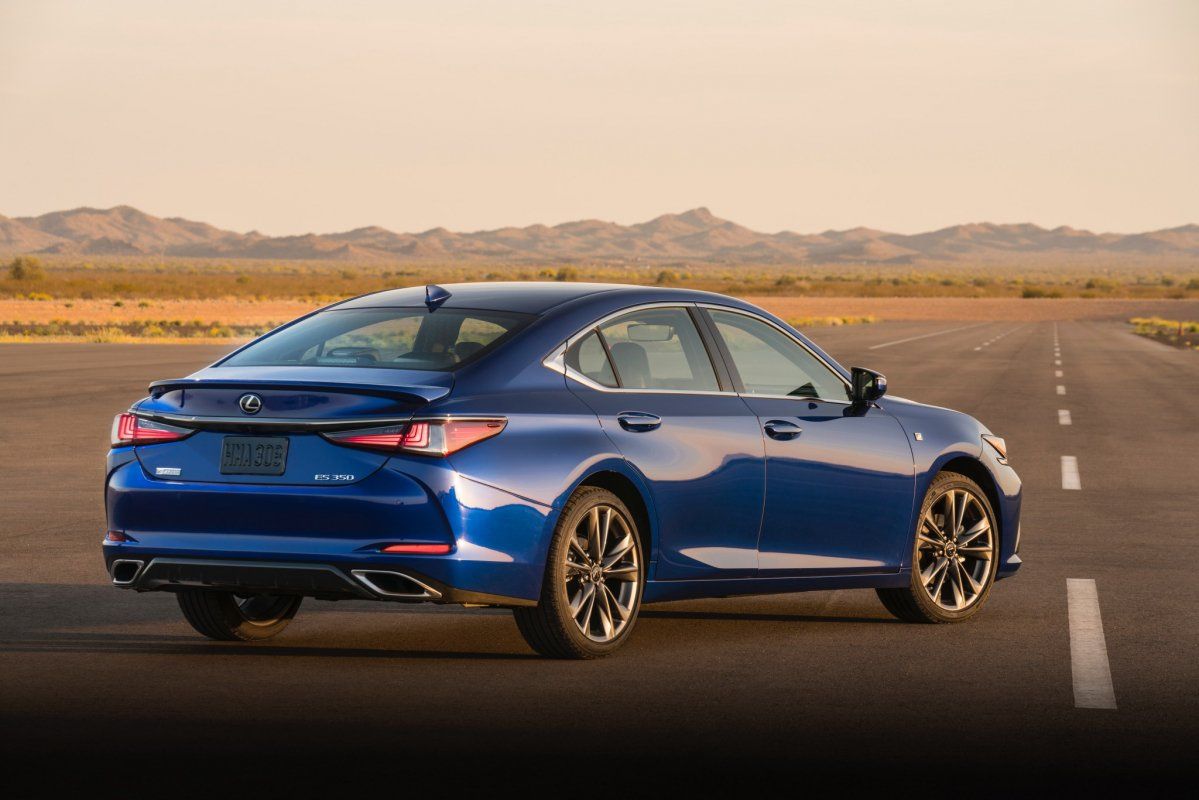 Aside from the infusion of safety, convenience and entertainment tech (the latter includes a 12.3-inch infotainment screen), this new ES gets an F Sport pack too. It gets a unique blue paint finish, different, more aggressive front and rear fascias and large 19-inch rims that have been designed to mimic those of the LC coupe.
Wraps officially fell off the new ES in Beijing today and the model is set to reach global showrooms in September.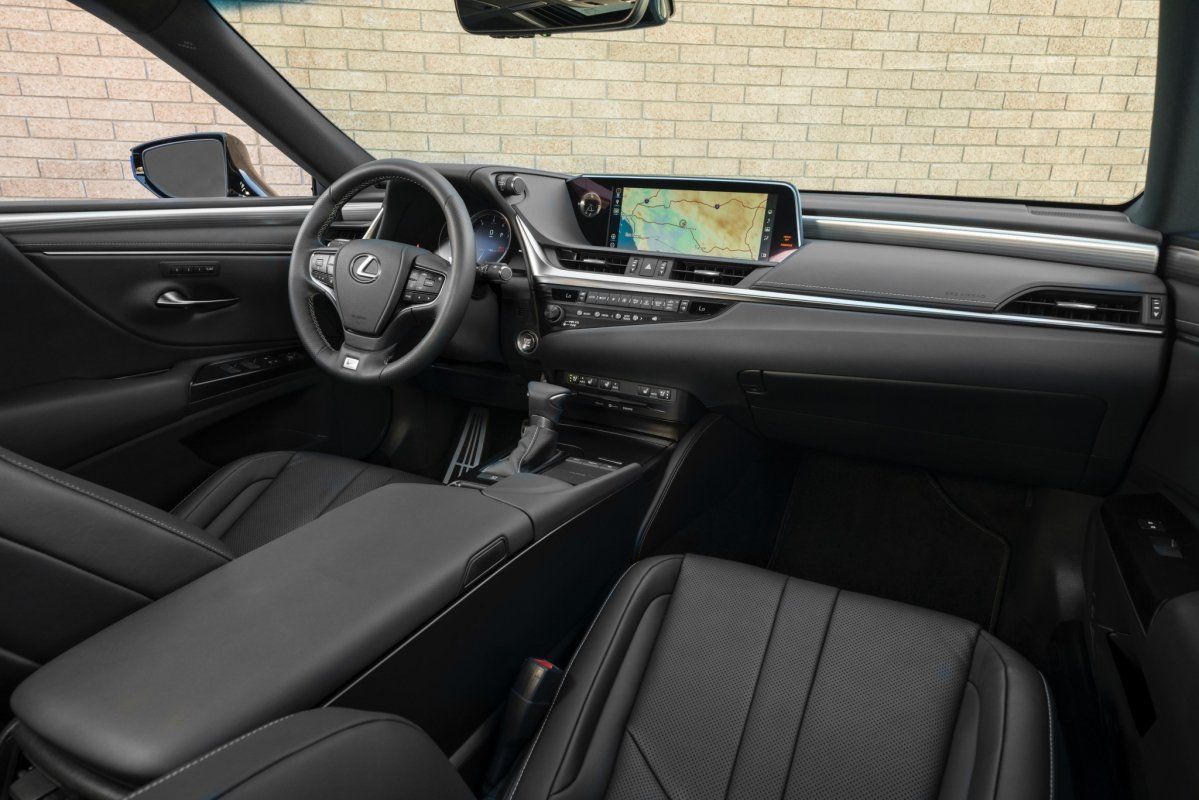 CHECK OUT: Our quick look at another new Lexus, the UX crossover