It's expected to shed around 100 kg (220 lb) compared to the regular Huracan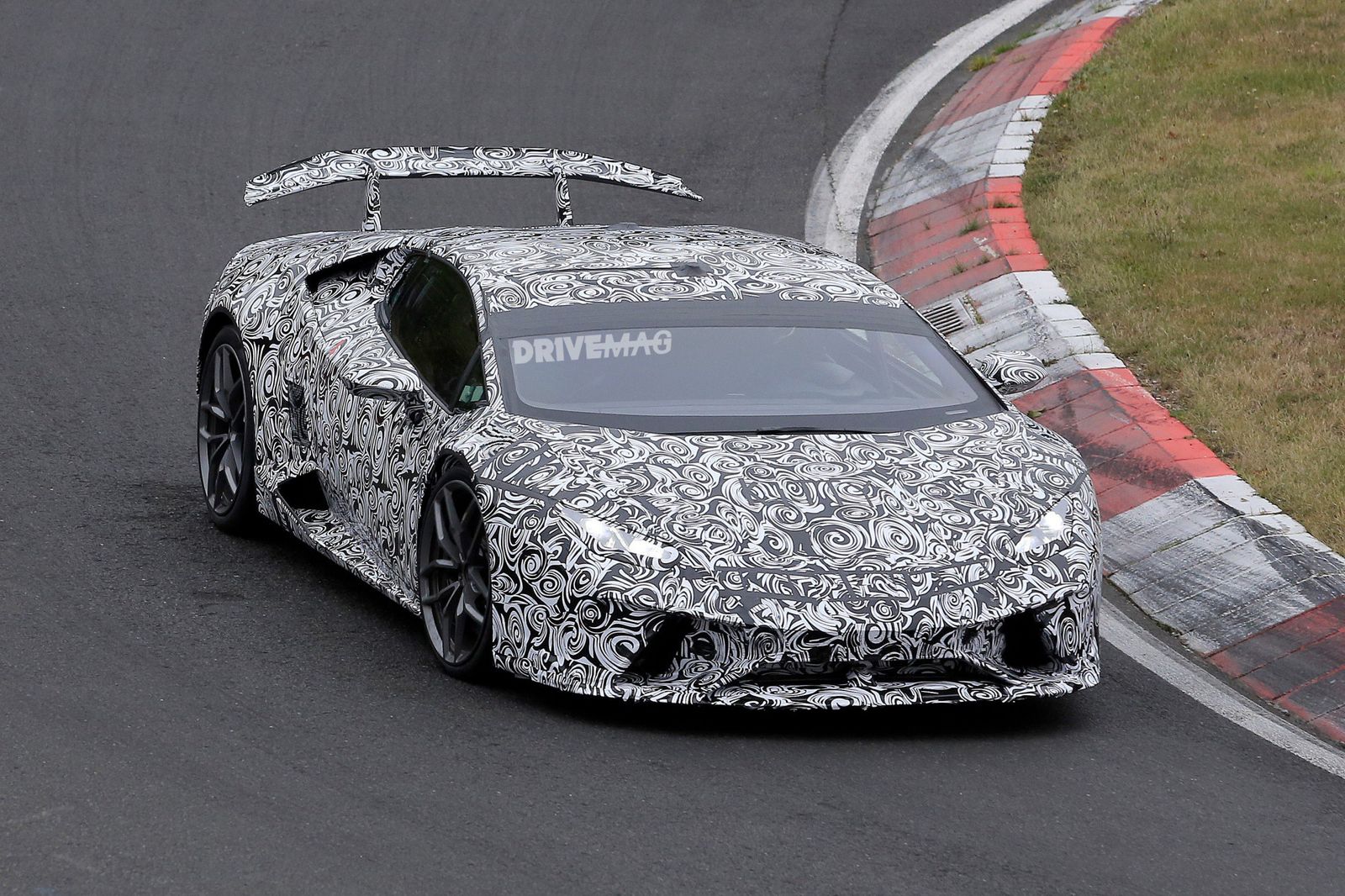 Just like its predecessor, the Gallardo, Lamborghini's Huracan will soon be available in a lightweight, track-focused Superleggera version that will squeeze as much performance as possible from the Italian supercar.
Expected to debut at the 2017 Geneva Motor Show as a 2018 model, the Huracan Superleggera will place emphasis on weight reduction and will act as a competitor for Porsche's 911 GT3 RS and the like. Lamborghini is currently testing the Huracan Superleggera on the Nürburgring Nordschleife (where else?) to apply the final performance setups.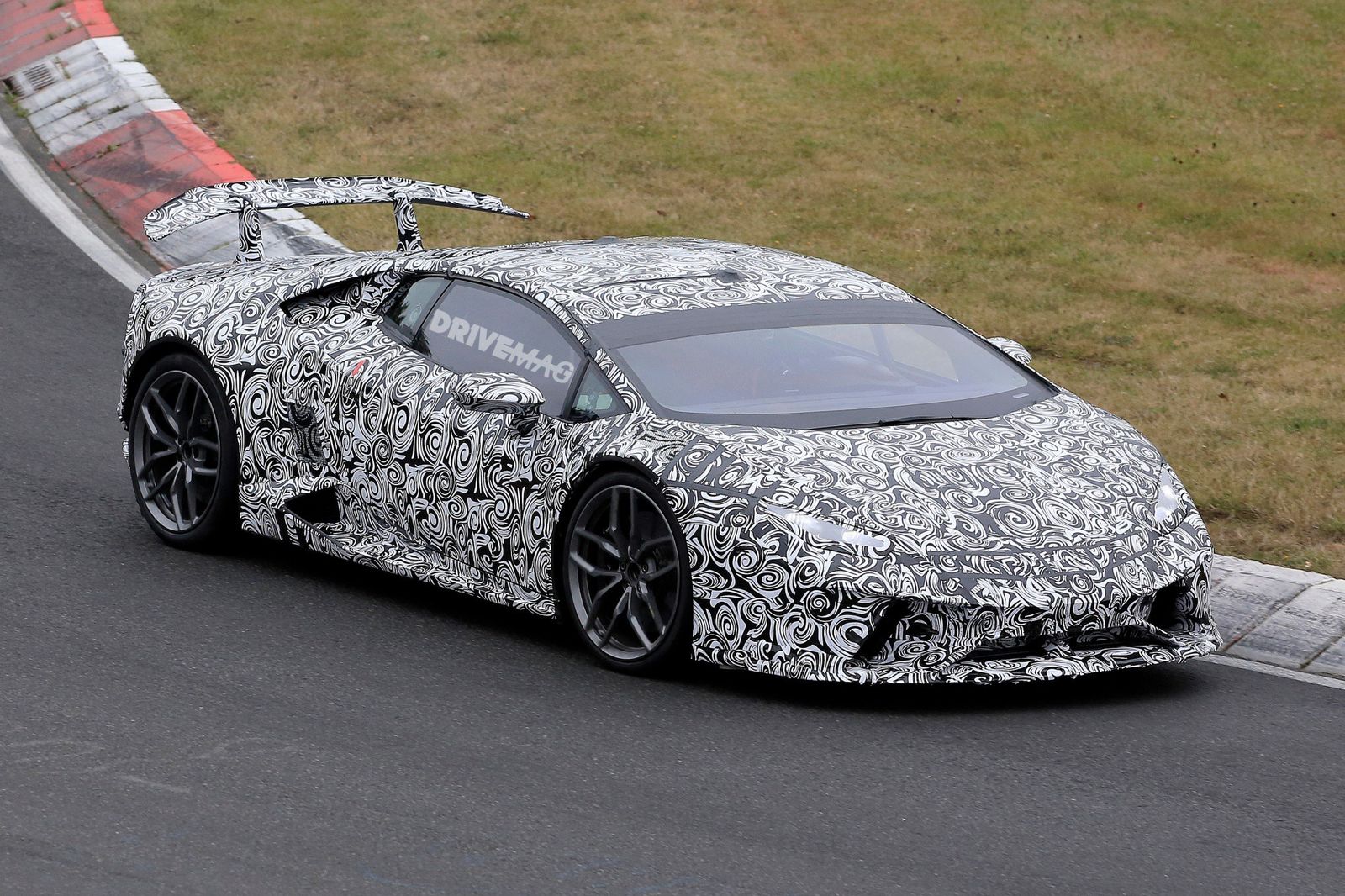 Our spy photographers took a few shots of the upcoming Huracan version, which can be easily identified thanks to its aggressive aerodynamic kit including two extra ducts at the front, a front bumper influenced by the facelifted Aventador, an intricate rear diffuser, and a massive rear wing with an extreme angle of attack. It's pretty clear that this car produces an absurd amount of downforce.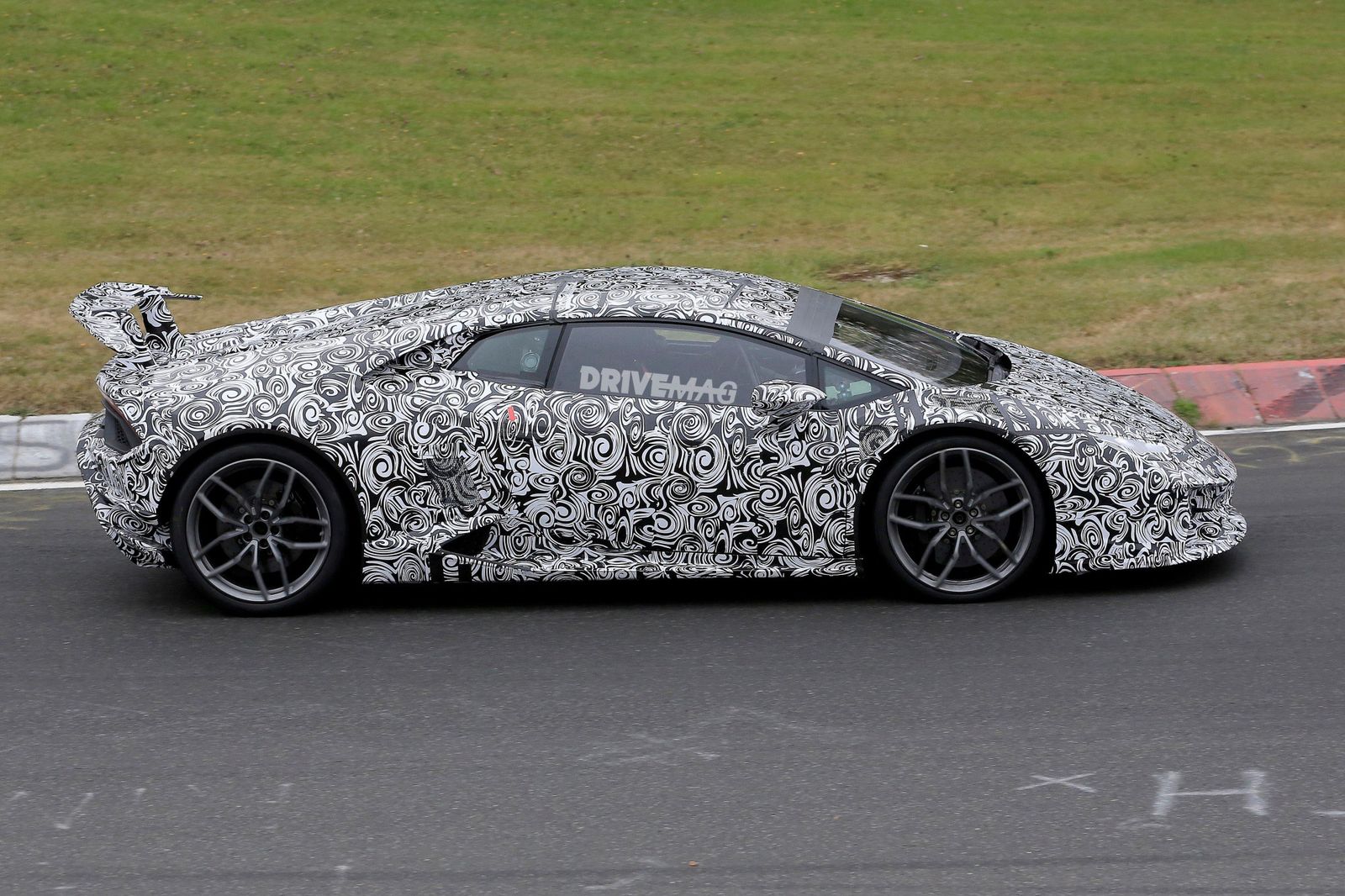 Other changes you may notice compared to a regular Huracan are an extra set of air ducts on each side of the rear wheel case and new exhausts. Instead of the quad tips located at the sides of the rear bumper, the Superleggera features two outlets placed above the license plate — similar to the McLaren 675LT.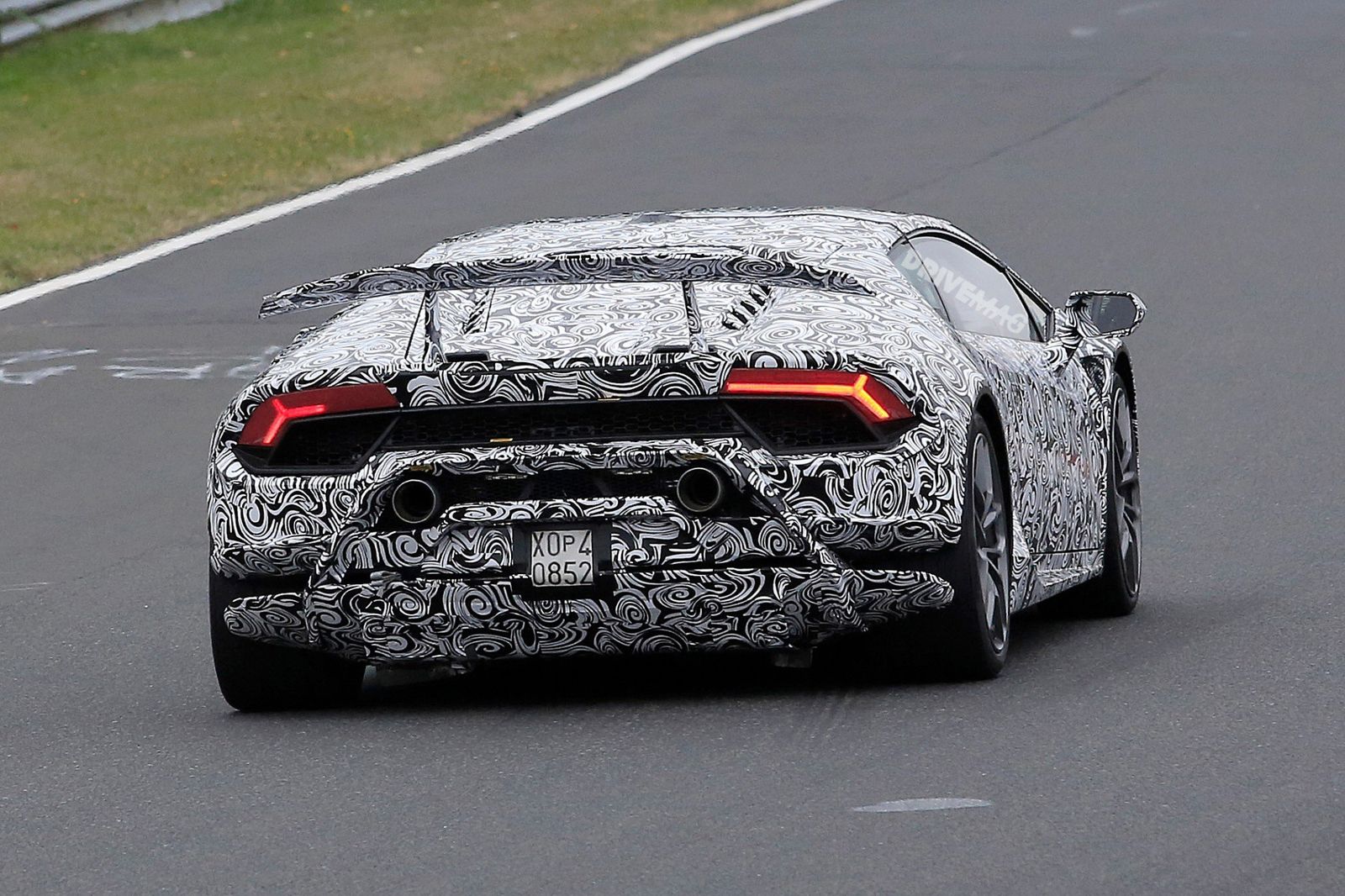 As for the 5.2-liter naturally aspirated V10 mill, rumor has it Lamborghini will tune it to deliver as much as 641 PS (632 hp), although the safest bet would be 630 PS (621 hp). Even so, the Superleggera would be at least 20 PS (20 hp) more potent than the standard Huracan while shedding about 100 kg (220 lb). Therefore, it should be the quickest model in the Huracan family. The way it rips around the Nordschleife in the following video certainly supports that statement.
Spy shots: AUTOMEDIA