Lightweight Lotus Exige Sport 380 Is The Fastest Exige Ever
Sprints to sixty in 3.5 seconds and on to a top speed of 178 mph or 286 km/h
The Lotus Exige may not be a mainstream choice in the super-sports car segment, as it's not really perceived as a threat to established supercar names. However, the latest and most powerful variant, the Exige Sport 380, that's certainly no longer the case.
It features an uprated version of the 3.5-liter supercharged V6 it's been offered with since 2014, now putting out 375 hp / 380 PS at 6,700 rpm and 302 lb-ft / 410 Nm at 5,000 rpm. This translates into a power-to-weight ratio of 352 hp/ton and a 0-96 km/h time of 3.5 seconds.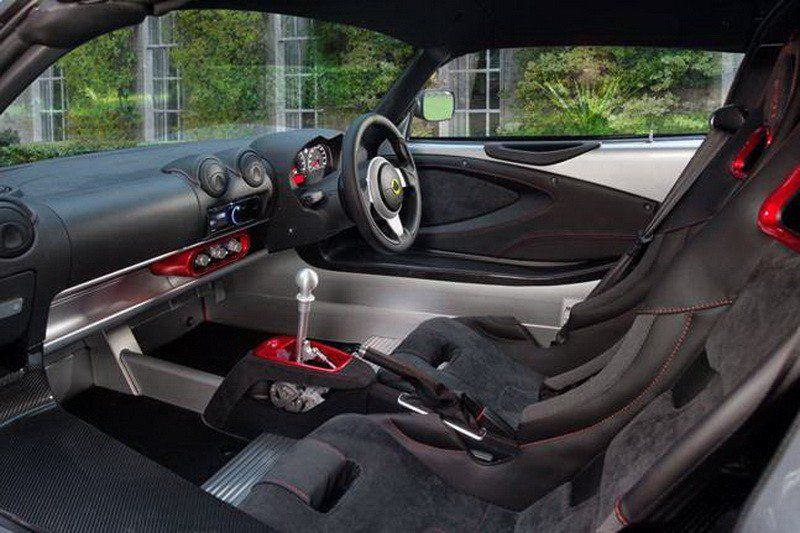 Lotus is proud of the diet it's put the Sport 380 through; by fitting it with a compact lithium ion battery, a polycarbonate rear window and plenty of carbon fiber components, its dry weight has been kept down to 1,066 kg.
The car is also said to be "unashamedly analogue and unfiltered," which is what we're sure many enthusiasts are craving in this age of excessive electronic nannying - we really like the way that sounds...
Final bit of information you should know about regarding this car are the 140 kg of downforce that it aero aids make at top speed (178 mph / 286 km/h).