Limited edition 2019 Porsche 911 Speedster is likely the 991's swan song
These spy shots leave little to the imagination
The 991-series Porsche 911 will go out in style with a limited-edition Speedster model by the end of this year. Usually, the honor of sending off a 911 generation is reserved to hardcore iterations like the 911 GT3 RS introduced earlier this year. However, Porsche has one last trick up its sleeves for the 991 series.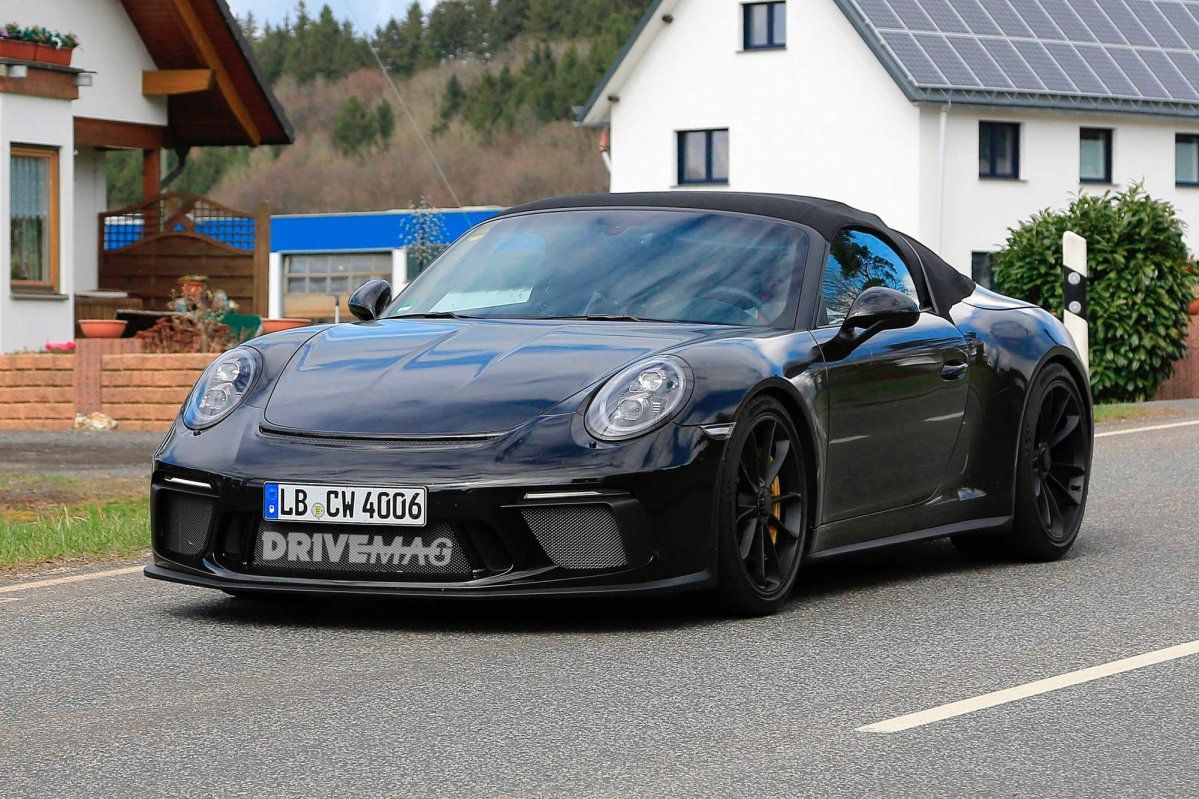 Don't believe it? Check out these spy shots of the 911 Speedster captured during testing somewhere in Germany. The car looks familiar, adopting the bulged fenders of the Carrera 4, but the roof has a unique mechanism that sets it apart from the regular 911 Cabriolet.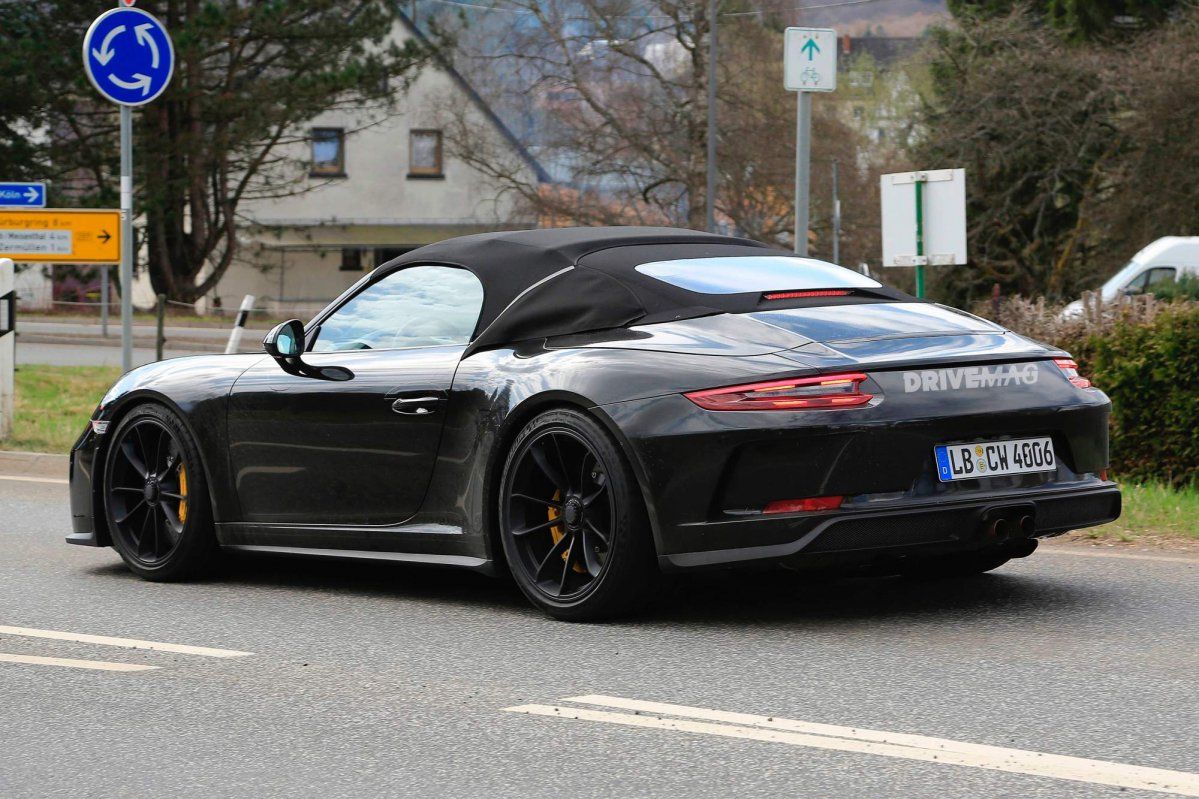 The rear portion of the fabric top is camouflaged, hinting at a special treatment of the deck lid — think something similar but (hopefully) less massive than on the 997-gen 2011 Porsche 911 Speedster. Obviously, the new 911 Speedster won't have rear seats either. Other specific design tweaks will include unique alloy wheels and some "Speedster" emblems here and there.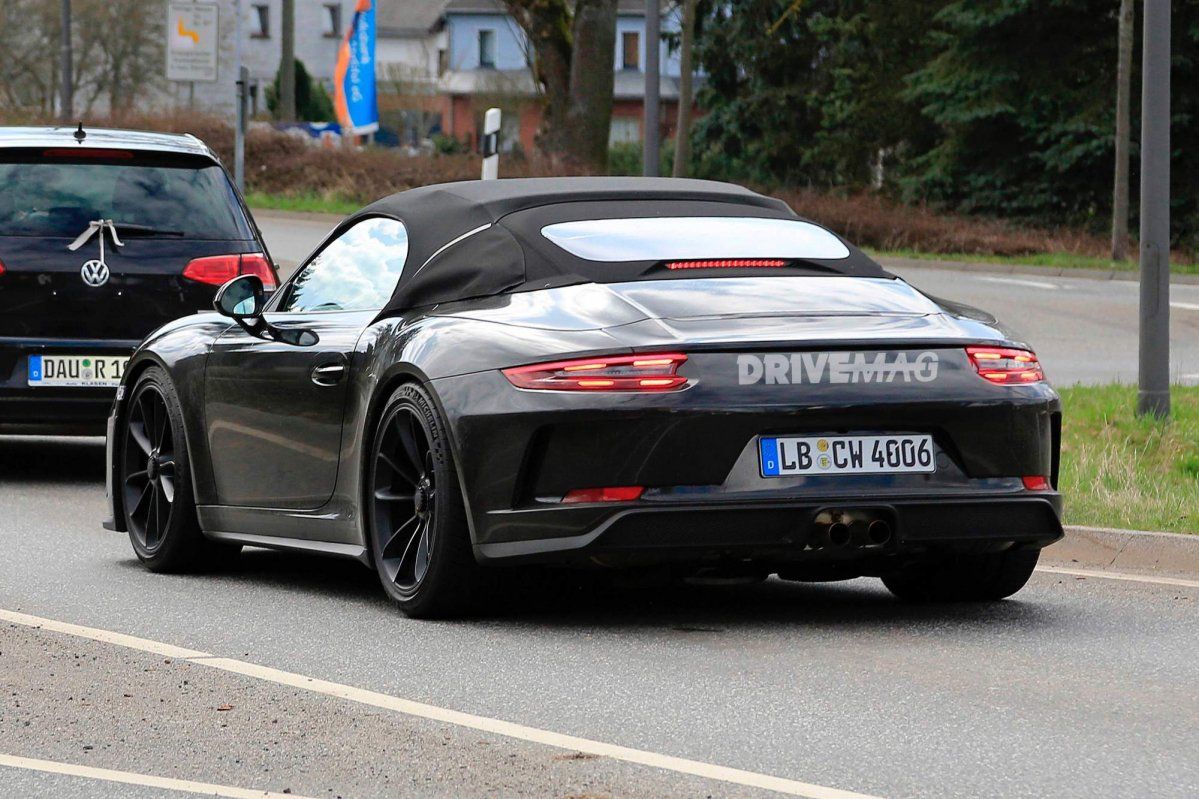 Mechanically, the 911 Speedster will be based on the 911 Carrera GTS, meaning the power from the 3.0-liter biturbo flat-six engine will go the rear wheels. It's highly likely that the powertrain will deliver the same output and torque as on the GTS, more specifically 450 hp and 550 Nm (405 lb-ft). That will be enough to give the 911 Speedster a similar 0-100 km/h time of 3.8 seconds and a top speed somewhere in the region of 308 km/h (191 mph).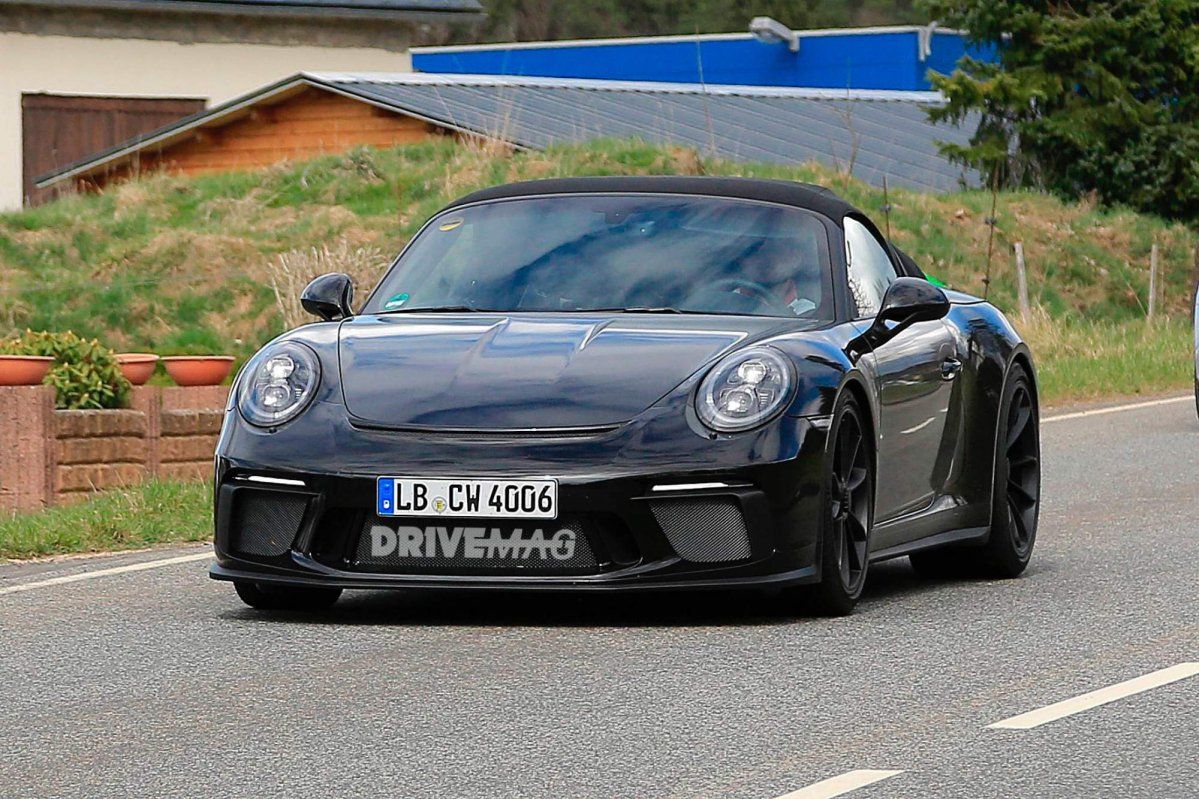 As with the previous 911 Speedster that was built in a run of 356 units, the new one will be produced in limited numbers. Expect the 2019 Porsche 911 Speedster to debut before the end of the year at a major auto show, most likely in Los Angeles.
Something you can be sure of is the 911 Speedster will be much more expensive than the 911 Carrera GTS Cabriolet which currently retails for $133,000 in the United States.
READ MORE: Porsche is also readying a 718 Boxster Spyder for the 2019 model year