And shooting stars in the headliner, among many other hand-crafted wonders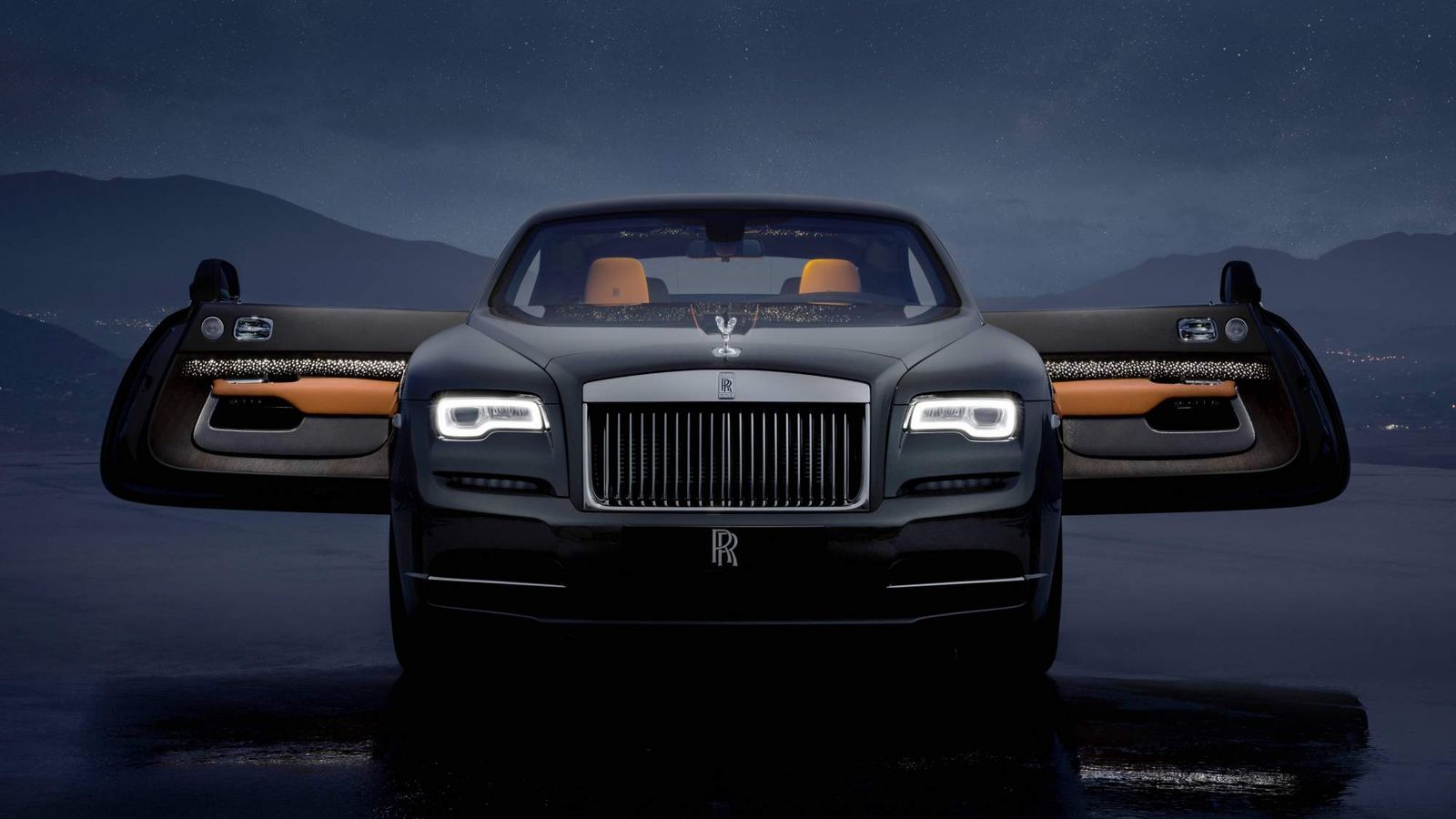 Rolls-Royce has lifted the veils off its latest bespoke model, the Wraith Luminary Collection. Built in a limited run of 55 units the exclusive coupe is a symphony of hand-crafted luxury, starting off with the new Sunburst Grey exterior paint inspired by the shade of the golden hour's sun rays.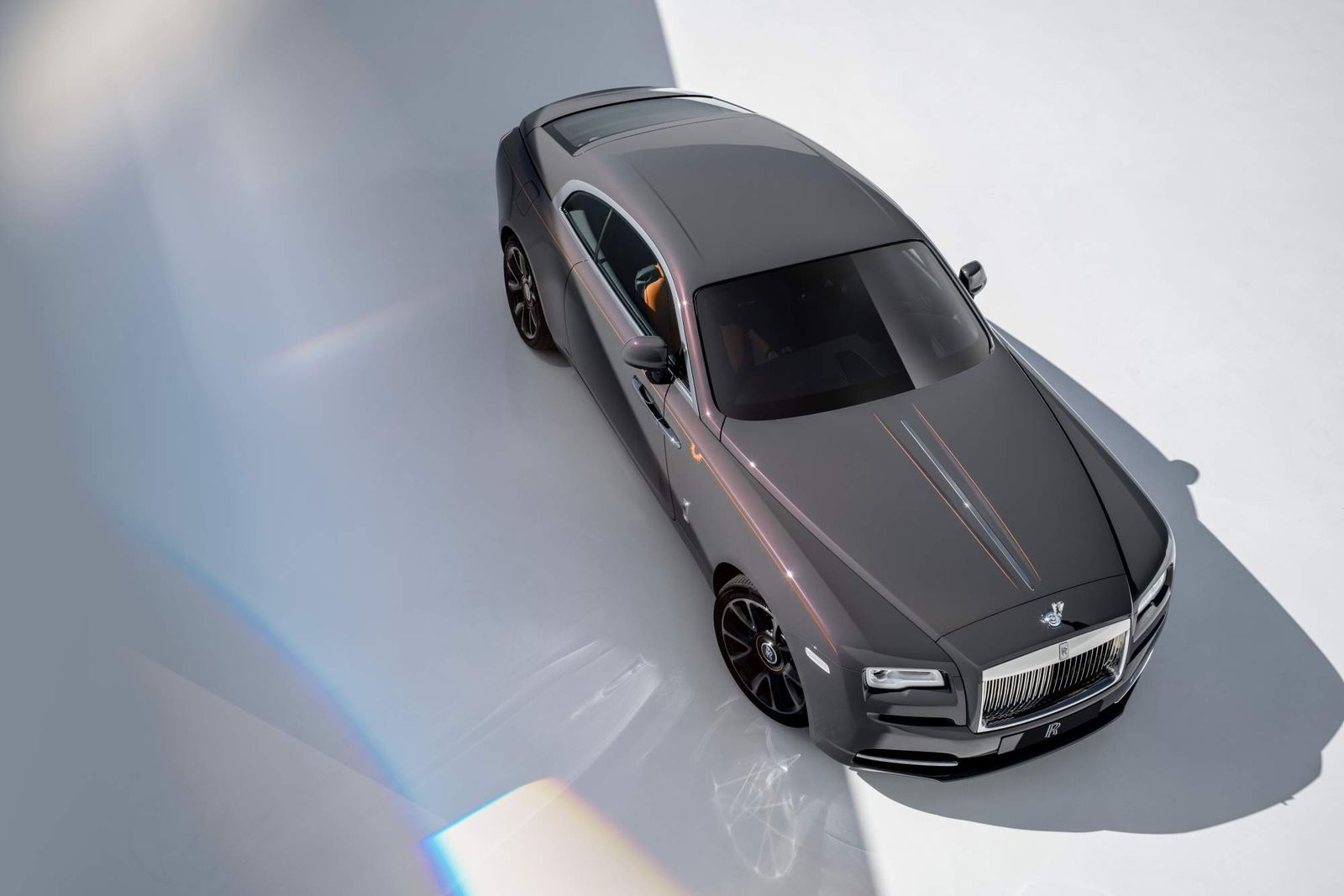 The paintwork reveals rich copper tones when exposed to the sun, and is embellished by a hand-painted Sunburst Motif coach line. Other exterior details include the hand-painted Wake Channel Lines on the bonnet and the pinstripes in Saddlery Tan applied to the wheel centers.
As with most bespoke Rolls-Royce models, the real spectacle is inside, with passengers being welcome by light that flows from the front into the rear compartment through the Tudor Oak wood trim.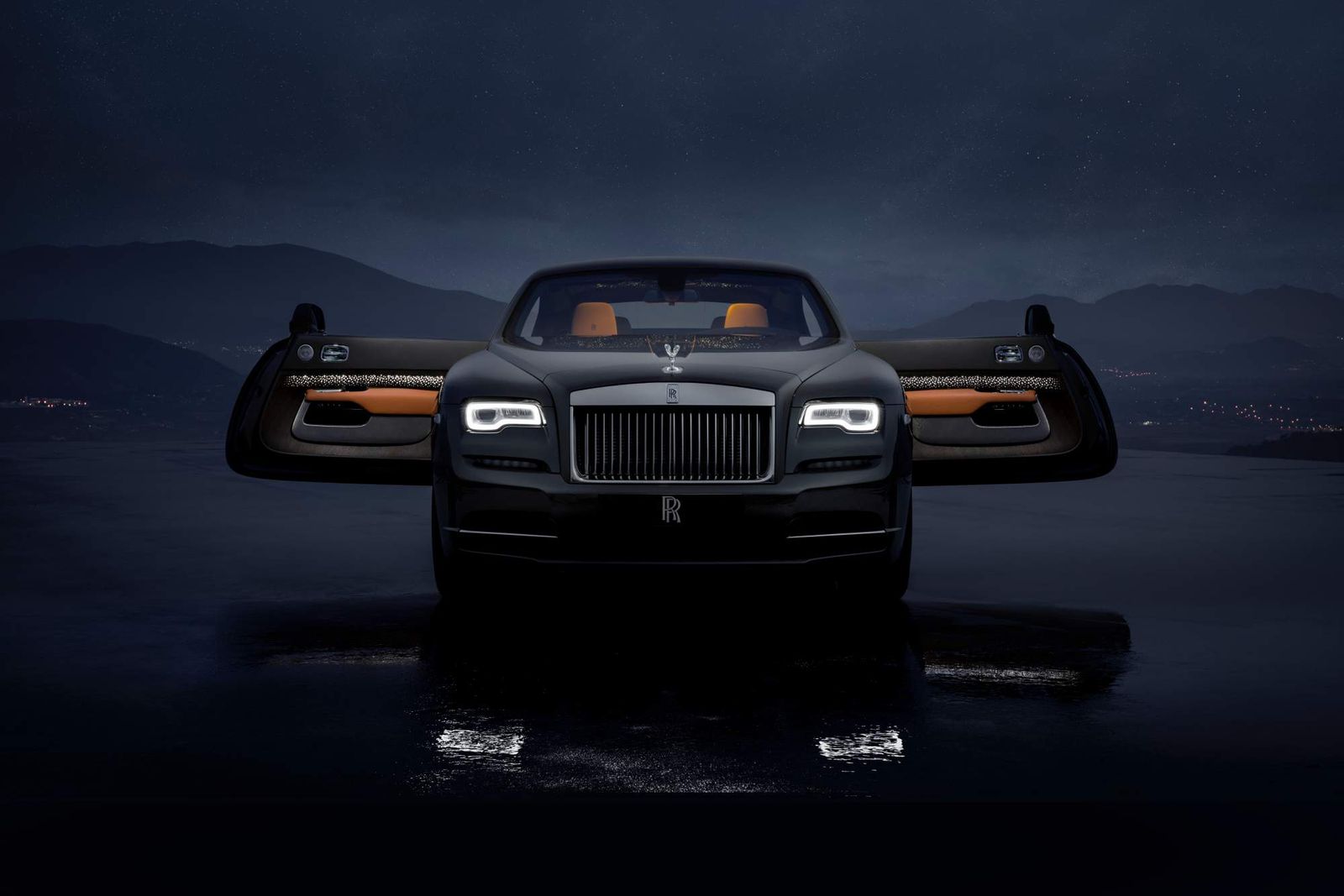 Selected for the density of the grain structure and its depth of color, the Tudor Oak wood is for the first time illuminated thanks to 176 LEDs placed inside the veneer for what Rolls-Royce calls a "mesmerizing pattern, reminiscent of the trailing light of a shooting star."
Passengers can turn the LEDs inside the wood trim on or off, as they are linked to the controls of the starlight headliner. Since we've touched this subject, the headliner consisting of 1,340 fiber optic lights incorporates shooting stars into the constellation for the first time. Eight shooting stars fire at random, predominantly over the front seats.
Another striking feature of the Wraith Luminary's interior is the different leather upholstery used for the front and rear seats. The driver and front passenger seats are trimmed in Saddlery Tan leather, while backseat passengers sit on a contrasting Anthracite leather. The front and rear seating areas are reconciled thanks to the use of contrast piping and stitching as well as a two-tone steering wheel. The rear seats can also be had in Seashell colored leather for an even more powerful contrast.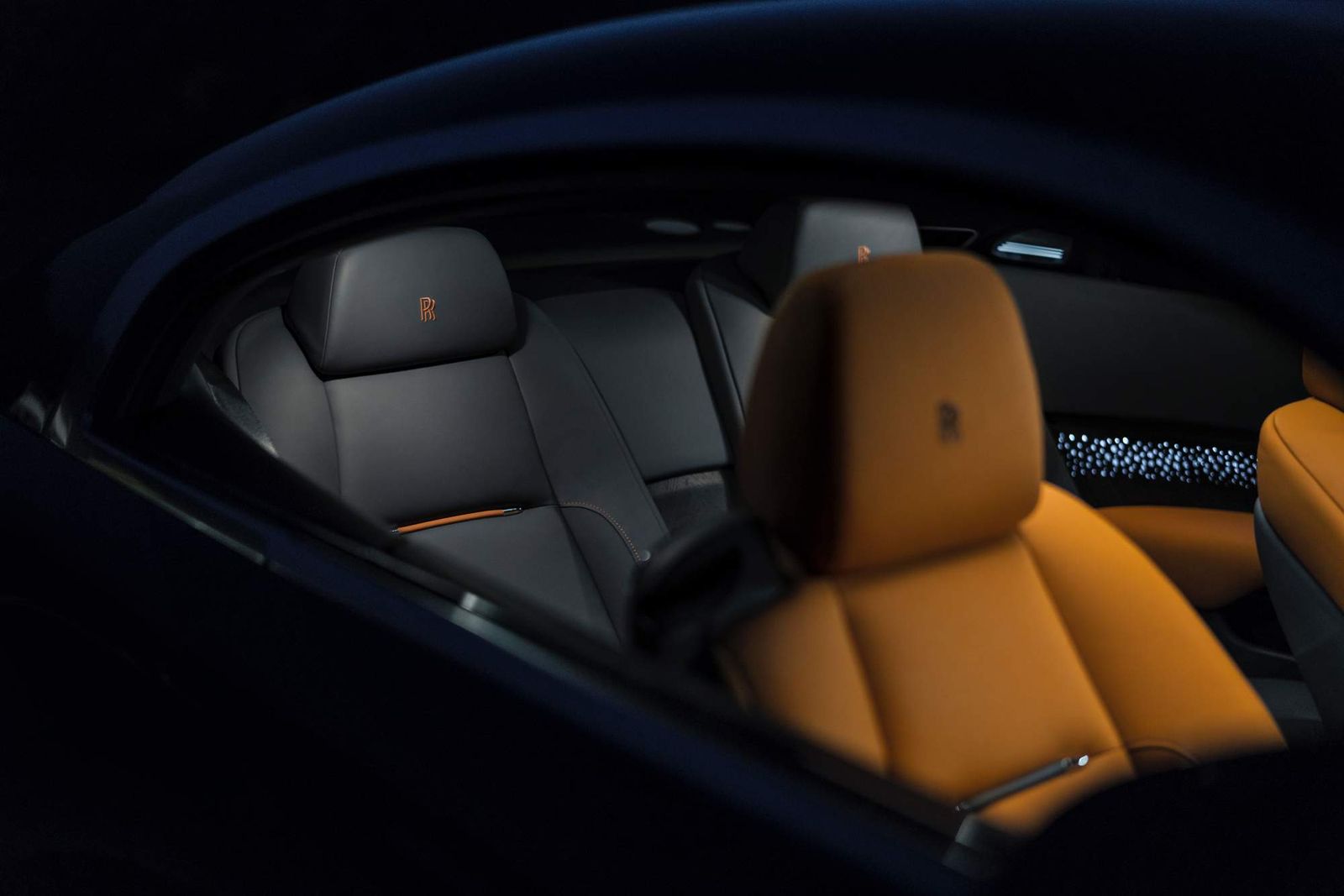 The Wraith Luminary will also wow its passengers with the hand-woven stainless steel fabric, a new technique in luxury craft featured on the central transmission tunnel and door pockets. The technical fiber has strands that are only 0.08 mm – 0.19 mm in diameter, woven together in a pattern oriented at precisely 45 degrees. Producing the stainless steel fabric alone takes three days.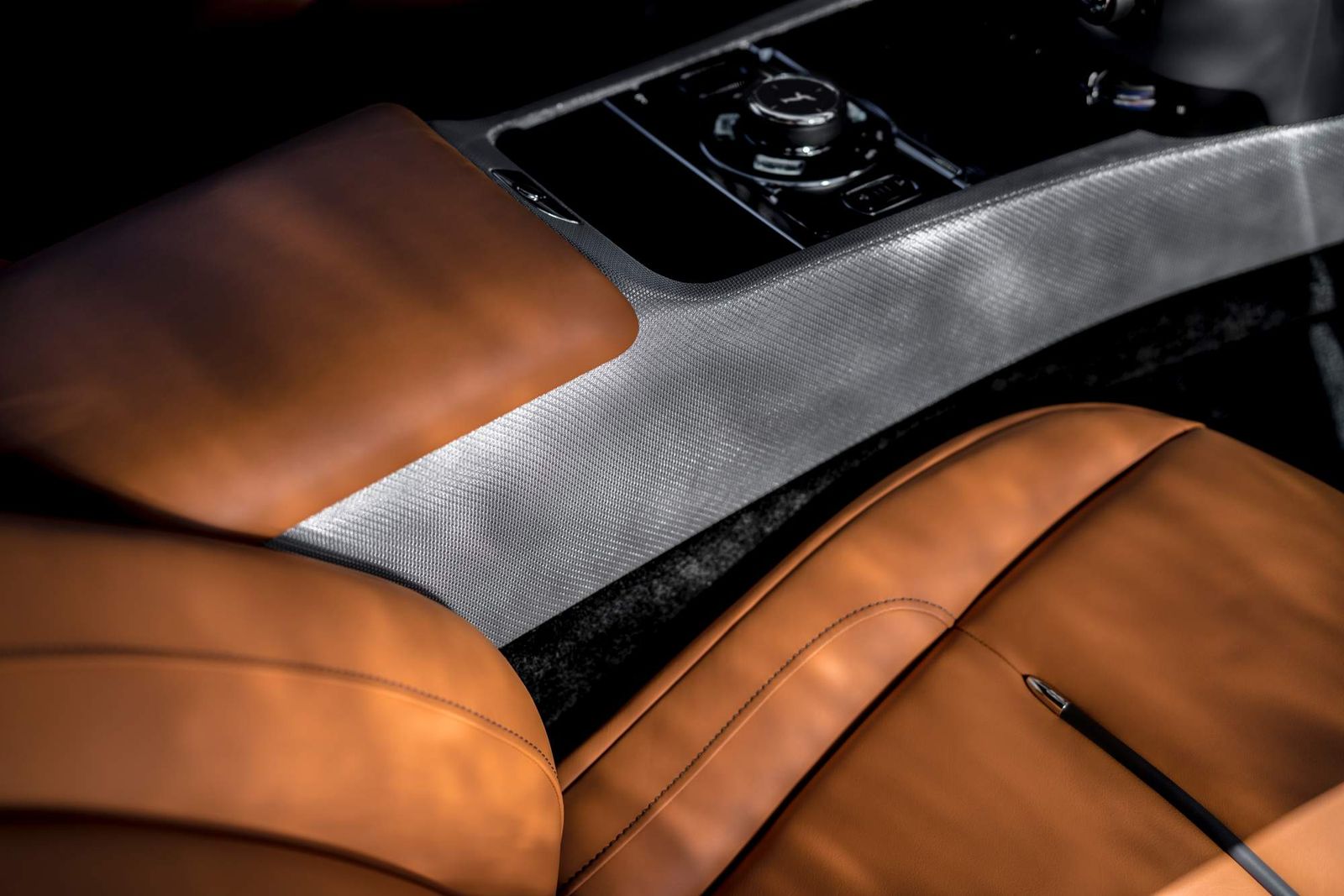 Finally, the car's exclusive status is certified by the tread plates that feature the following letters engraved in hand-polished stainless steel: "Wraith Luminary Collection – One Of Fifty-Five."
READ MORE: All-new 2018 Rolls-Royce Phantom detailed