Lister reveals humongous brakes of upcoming 'fastest SUV in the world'
The car we're talking is a Jaguar F-Pace SVR with a strong twist to it
Lister's plans for the Jaguar F-Pace SVR involve turning the Brit powerhouse into the fastest SUV in the world. But as it's the case with every go-fast machine, stopping power plays a pivotal role.
Therefore, Lister's idea of a redefined F-Pace SVR will feature a huge braking setup with extra-large calipers biting on UFO-sized perforated discs that look like they're the carbon ceramic sort. Unfortunately, the photo isn't accompanied by additional figures.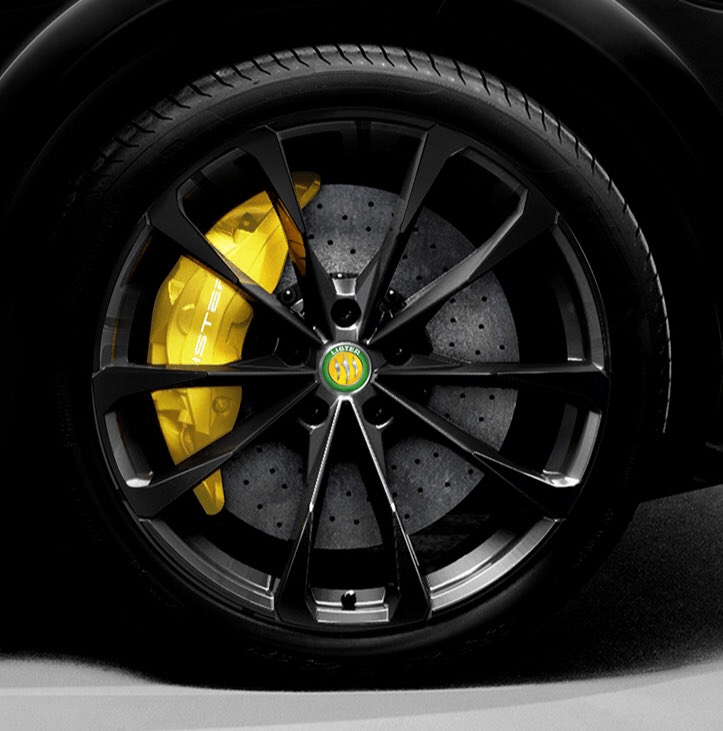 For the sake of the bigger picture, the brakes on the new Lamborghini Urus super-SUV - currently the fastest SUV on the planet - feature 17.3-inch rotors, making them the largest in the world.
But to claim the 'fastest SUV in the world' title, Lister's reinterpreted F-Pace will have to possess power. Lots of it. Recent reports say the supercharged 5-liter V8 making 543 hp (550 PS) and 680 Nm (502 lb-ft) of torque inside the stock F-Pace SVR will see its output rise to around 660 hp (670 PS). Lister already did that for the F-Type SVR, so the same treatment could apply in this case.
The Lamborghini Urus super-SUV has a top speed of 190 mph (305 km/h), so Lister will be aiming to beat that.
When you are creating the world's #fastest #SUV, it needs to stop as fast as it accelerates. Coming soon, the F-Pace, redefined by Lister. pic.twitter.com/dyJAo5HiFq

— Lister (@ListerCars) July 2, 2018
SEE MORE: Jaguar details XE SV Project 8 motorsport tech with new video