Long-Wheelbase 2017 BMW 5 Series Li to launch in Shanghai for taller Chinese customers
It's the second-generation stretched 5 Series
BMW's main debut at the Shanghai Auto Show will be the all-new 5 Series Long Wheelbase, a China-exclusive model based on the latest G30 sedan.
It's the second time BMW builds a stretched 5 Series, following the huge commercial success of its predecessor, the F10-based 5 Series Li. Styling-wise, the longer rear doors are the only details that blow the cover of the 5 Series Li, as you can see from these leaked official photos.
Compared to the standard G30 5 Series sedan, the Li version has a 133-mm (5.2-in) longer wheelbase, resulting in more room for rear seat passengers and "elegantly stretched proportions," according to BMW.
A car designed to pamper rear-seat occupants, the stretched 5 Series (which bears the G38 codename) offers generous knee room, better soundproofing, and creature comforts such as electrically adjustable comfort seats, Ambient Air package, and the Sky Lounge Panorama glass roof.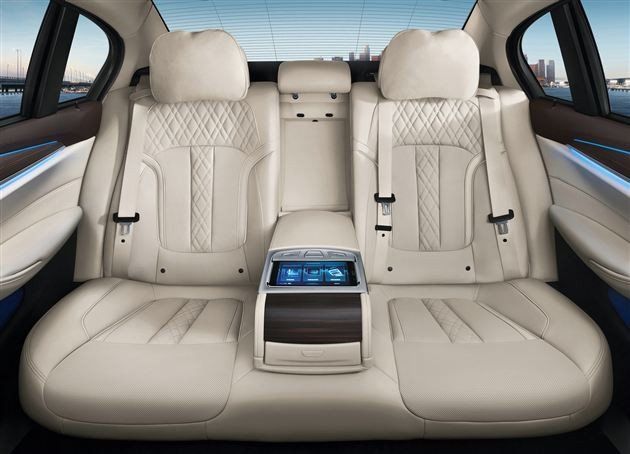 Ride comfort is also said to gain from the longer wheelbase — even though the standard wheelbase 530d xDrive we drove recently offers a superb ride quality.
Benefitting from the OKL modular platform that makes intensive use of lightweight materials such as CFRP (carbon-fiber-reinforced polymer), magnesium, aluminum, and high-strength steel, the new 5 Series Li is up to 130 kg (286.6 lb) lighter than its predecessor. The new model also features enhanced aerodynamics. Naturally, the weight diet and more slippery bodywork should make the new 5 Series Li more fuel-efficient and more fun to drive.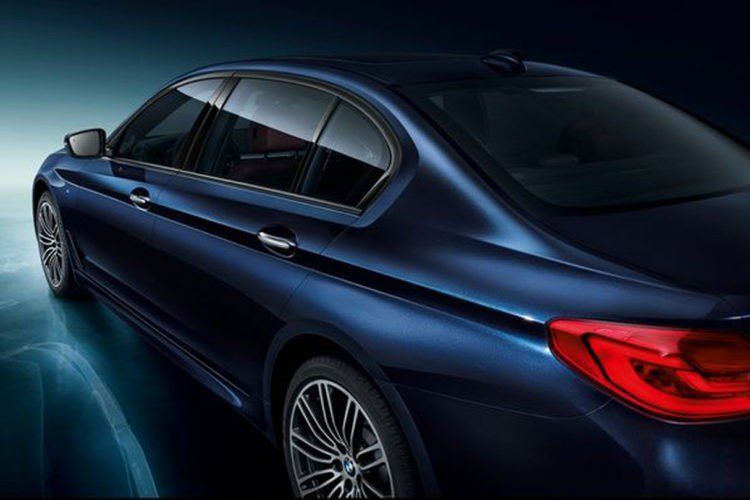 When it goes on sale in China aimed squarely at the Mercedes-Benz E-Class L, the 5 Series Li will be available with three engine options: the 224 hp 525 Li, the 252 hp 530 Li (both with 2.0-liter turbocharged four-cylinder units), and the 340 hp 540 Li (3.0-liter turbocharged inline six-cylinder engine).
Story references & image credits: BMW via CarScoops