It lapped the Hethel test track 0.5 seconds faster than its predecessor, the Elise Cup 220 R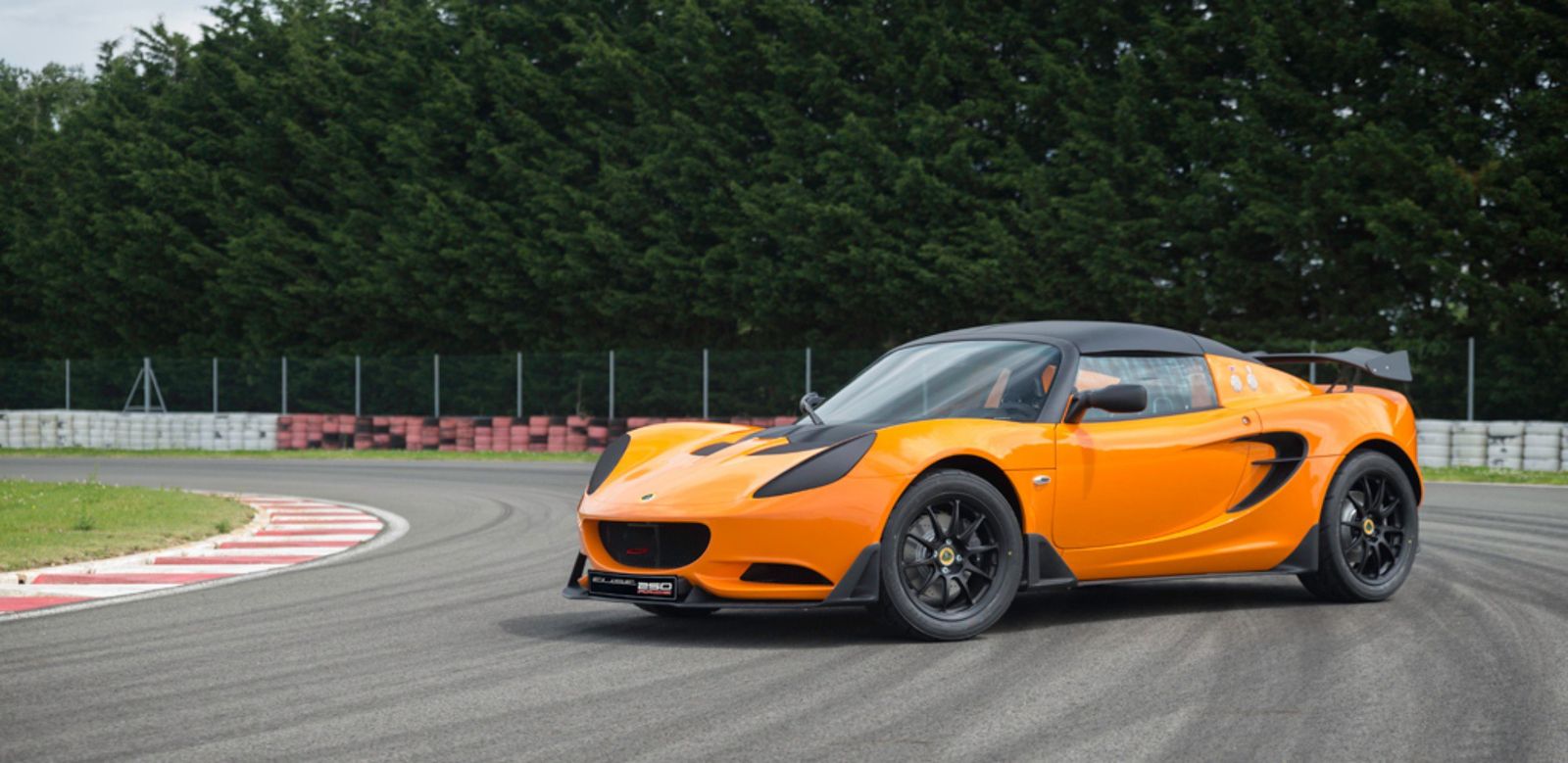 Lotus is known for its prowess in lightweight engineering, and nowhere is this more present than on its race cars.
The latest competition model to come out of Hethel is the Elise Race 250, the successor to the Elise Cup 220 R. Powered by a supercharged 1.8-liter four-cylinder gasoline engine mated to a six-speed manual transmission, the Elise Race 250 boasts 243 hp (246 PS) at 7,200 rpm and 250 Nm of torque between 3,500 rpm and 5,500 rpm.
As expected from a Lotus race car, every aspect of its design and engineering has been optimized for faster lap times. As a result, the car is fitted with track-oriented features including an adjustable front anti-roll bar, Nitron adjustable dampers, Eibach coaxial coil springs and double wishbone suspension, uprated brake pads, FIA approved carbon fiber race seat with six-point racing harness, a removable steering wheel and a polycarbonate rear windscreen.
Styling-wise, the Lotus Elise Race 250 has an aggressive stance thanks to a full aero package that consists of a front splitter, rear diffuser, floor extensions and a rear wing. The aero kit generates a downforce of 66 kg (145 lbs) at 100 mph (161 km/h) and 155 kg (342 lbs) at the car's maximum speed of 154 mph (248 km/h).
The Elise Race 250 features a series of weight saving measures. These include a Lithium Ion battery that is 10 kg (22 lbs) lighter than the standard battery, carbon fiber race seats (6 kg/13 lbs lighter than the equivalent composite seats), and ultra-lightweight forged alloy wheels. Furthermore, the Elise Race 250 features lightweight composite blanking panels replacing the headlights.
For an even lighter car, Lotus Motorsport offers a Carbon Aero Pack which replaces the standard front splitter, rear wing, rear diffuser and side floor-extensions with lightweight carbon components, reducing weight by a further 10 kg. With all these lightweight options, the Elise Race 250 has a dry weight of under 900 kg (1,984 lbs).
So what's the result of all these efforts? The Lotus Elise Race 250 laps the company's Hethel test track in 1 minute 33.5 seconds, making it 0.5 seconds quicker than the Elise Cup 220 R. It's also the fastest recorded lap time for a Lotus developed race-variant of the Elise. If you're convinced, you'll have to pay £53,500 for the Elise Race 250 in the UK or $76,200 in the US. Just remember you can only drive it on the track.