Lotus Motorsport has introduced a more powerful and lighter version of the Exige V6 Cup called the Exige 360 Cup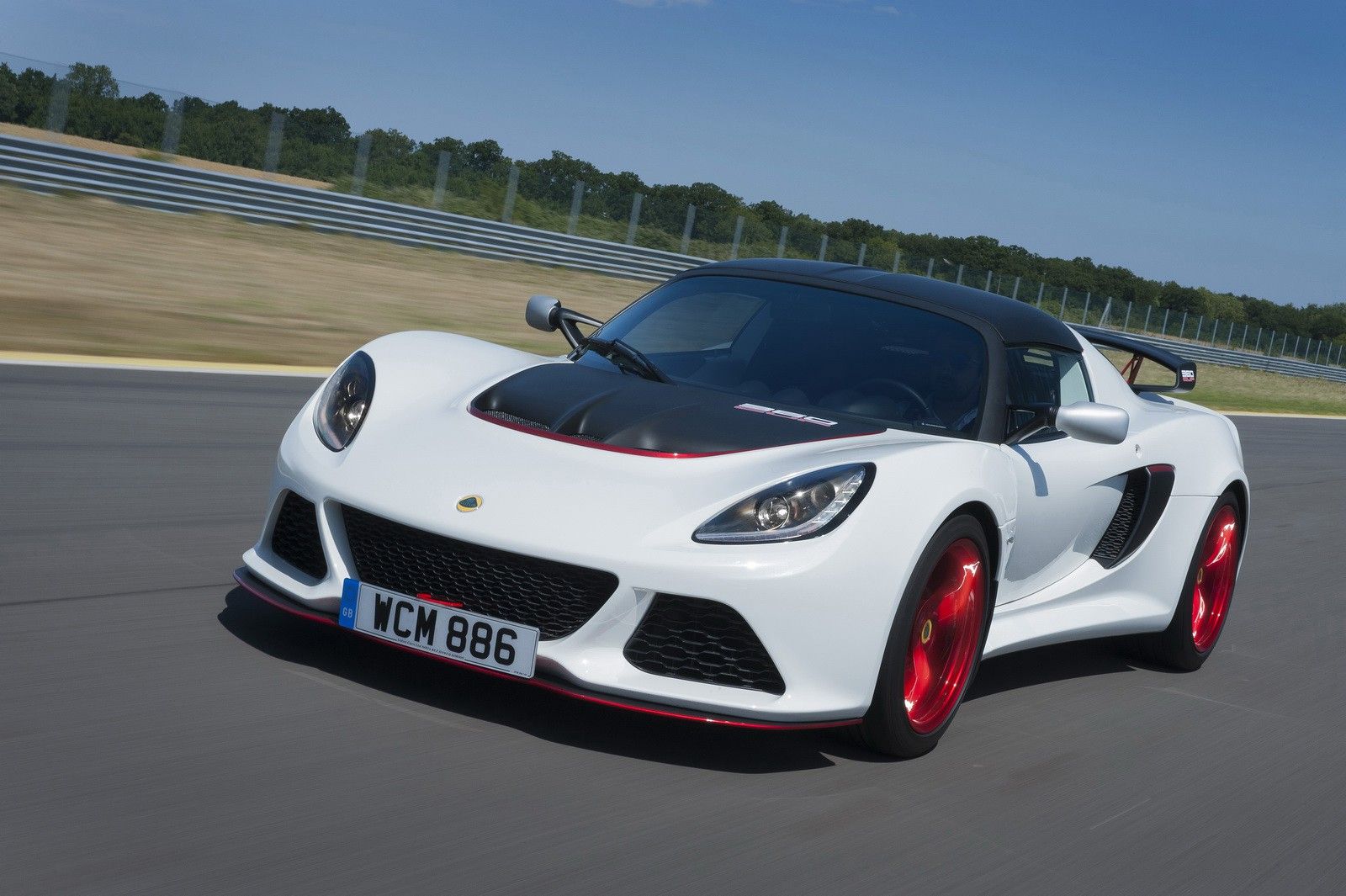 The model will be built in a limited run of 50 units, with each car to get a numbered Lotus Motorsport build plate.
The Lotus Exige 360 Cup distinguishes itself from lesser models thanks to the stealth matte black roof, front access panel and louvered tailgate, and is available in four exterior colors: Metallic White, Metallic Grey, Metallic Black and Metallic Silver. The model also sports Motorsport Red wheels, updated grooved brake discs for improved performance, as well as embroidered seats and dash panel.
Each of the 50 Exige 360 Cup cars gets a 10 PS (10 hp) boost compared to the Exige V6 Cup, with the 3.5-liter V6 engine delivering 360 PS (355 hp). The power increase is due to a freer flowing induction and a sports exhaust system. Taking into account that the car weights just 1,130 kg (2,491 lbs), the Exige 360 Cup offers "an incredibly pure driving experience on road and track", according to Lotus.
The Exige 360 Cup uses the track proven aero package from the Exige V6 Cup, which includes an aerodynamically optimized front splitter, rear diffuser and wing. Combined with the flat underside, the aerodynamic aids offer 42 kg (92 lbs) of downforce at 100 mph (161 km/h).
The car has a stiff and lightweight bonded aluminum chassis with double wishbone suspension all round and is fitted with track-focused two-way adjustable suspension and a 4-dynamic mode (drive, sport, race and off) system, including launch control.
The Exige 360 Cup's new features include a bespoke lightweight front access panel, new lightweight rear tailgate and louvered panel. Optional extras include a new red Alcantara interior, adjustable anti-roll bars, Öhlins race dampers, fire extinguisher and electrical cut-off, FIA carbon seats, air conditioning and removable steering wheel.
Eligible for Lotus Cup race series, the Exige 360 Cup has a starting price of £62,995 in the UK, including 20 percent tax.