The "Sport" name returns to Lotus' lineup with two new grades that replace the Elise 1.6 and Elise S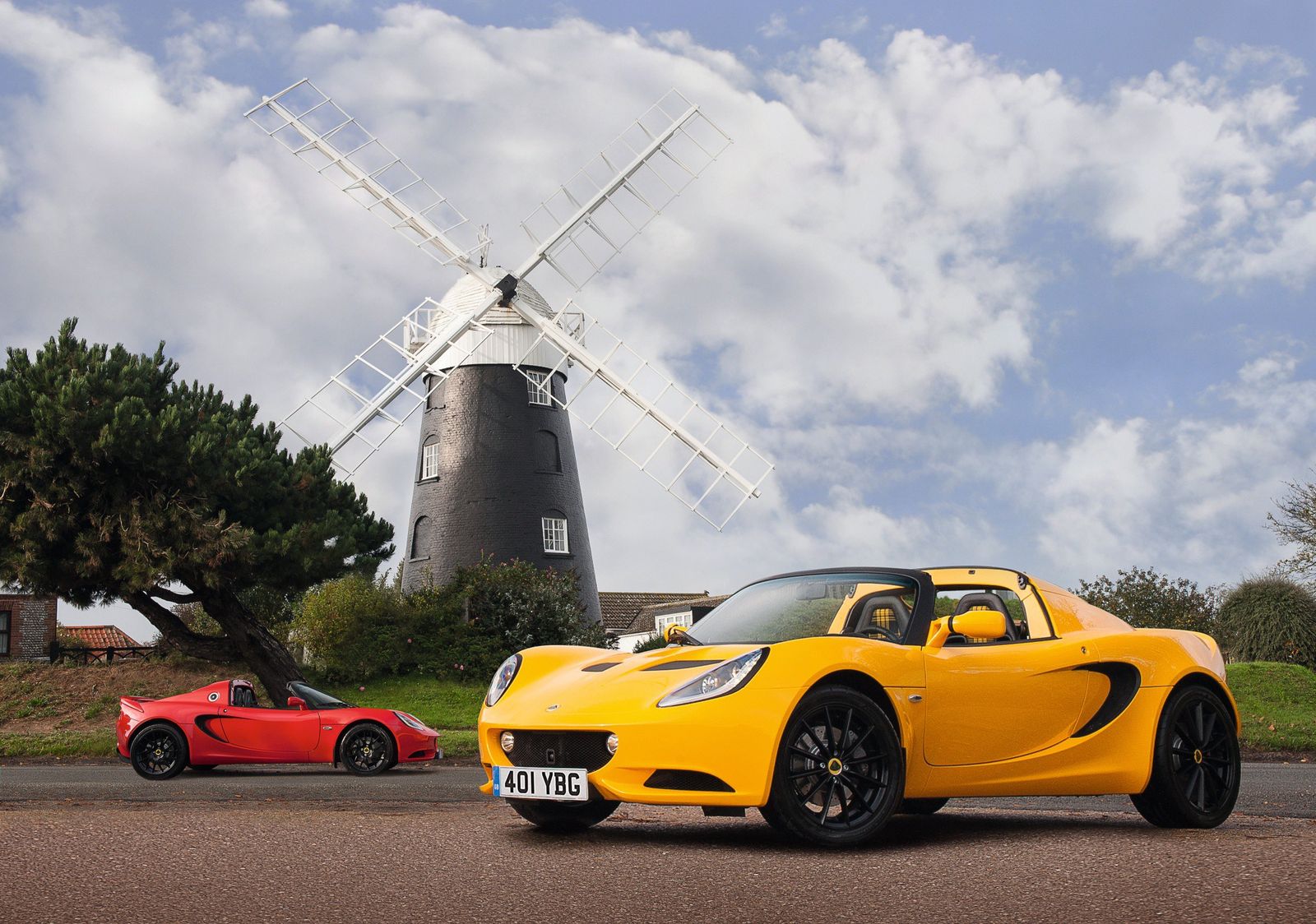 Previously used on the iconic Lotus Esprit, the Sport designation now refers to two lighter and more performance-focused versions of the Elise.
Both the Elise Sport and Elise Sport 220 are 10 kg (22 lbs) lighter than the versions they replace, with total weight down to 866 kg (1,909 lbs) for the Elise Sport and 914 kg (2,015 lbs) for the Elise Sport 220.
The models are powered by the same engines as before. While the Sport gets a 1.6-liter four-cylinder gasoline engine rated at 134 hp and 159 Nm (118 lb-ft) of torque, the Sport 220 features a 1.8-liter unit delivering 217 hp and 250 Nm (184 lb-ft) of torque.
The more powerful model sprints from 0 to 62 mph (0-100 km/h) in 4.6 seconds and reaches a top speed of 145 mph (233 km/h). The Elise Sport covers the same sprint in 6.5 seconds.
Thanks to the reduced weight, power to weight ratio is 155 hp/tone for the Elise Sport and 237 hp/tonne for the Sport 220, with the result being better mileage for each model. The Elise Sport averages 56.5 mpg UK (5 l/100 km or 47 mpg US), while the Sport 220 returns 47.9 mpg UK (5.9 l/100 km or 39.9 mpg US) – both recorded in an extra urban environment.
Both models come fitted as standard with a Sport mode, which increases throttle response, alters traction slip thresholds and removes understeer recognition, "allowing enhanced control before intervention and offering an even closer connection between driver and machine", according to Lotus. Bilstein sports dampers are also offered as standard.
The color palette includes a range of ten classic Elise hues, each combined with a matt black rear diffuser. Both models ride on lightweight silver or black cast wheels (16-inch front, 17-inch rear), with Lotus also offering optional forged wheels that save a further 5 kg (11 lbs) from total curb weight.
Inside, the Elise Sport and Elise Sport 220 get lightweight sports seats in leather, Alcantara or optional classic tartan trim. Prices start from €39,900 for the Elise Sport and €48,700 for the Elise Sport 220. Both models go on sale in Europe in December 2015 and in the rest of the world from January 2016.