Low-mileage 2004 Ferrari Challenge Stradale can be yours for £139,950
Yes, its only owner ordered it without the iconic stripes
Before Ferrari gave wealthy driving nuts the 488 Pista, 458 Speciale, or 430 Scuderia there was this: the Challenge Stradale. Based on the road-going 360 Modena coupé but heavily inspired by the 360 Modena Challenge race car, the Challenge Stradale packed the maximum amount of performance Ferrari managed to squeeze from the 360 chassis for street use.
The first race-inspired Ferrari since the legendary F40 and F50, the Challenge Stradale added 20 hp over the standard 360, for a total of 425 hp (420 bhp) at 8,500 rpm. Peak torque remained the same as in the 360 Modena: 373 Nm (275 lb-ft) available from 4,750 rpm — isn't it funny that some hot hatches offer a lot more torque nowadays?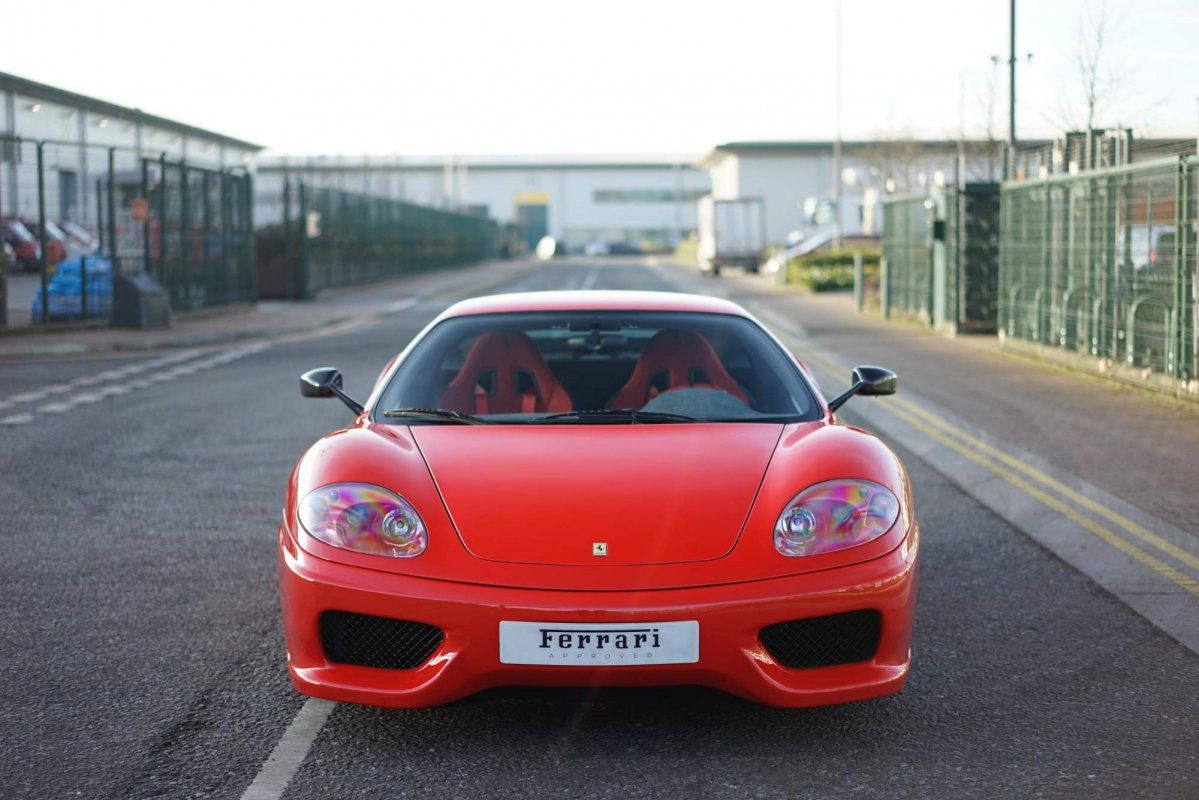 The 3.6-liter naturally aspirated, flat plane crank V8 engine was linked to a six-speed electro-hydraulic F1-type automated manual gearbox. But the Challenge Stradale was much more than a slightly more powerful 360 Modena. It was a stripped-out version that dropped a total of 110 kg (242.5 lb) thanks to the use of lightweight materials such as aluminum for parts of the chassis and bodywork, titanium for the springs, and carbon fiber for structural elements, bumpers, and skirts.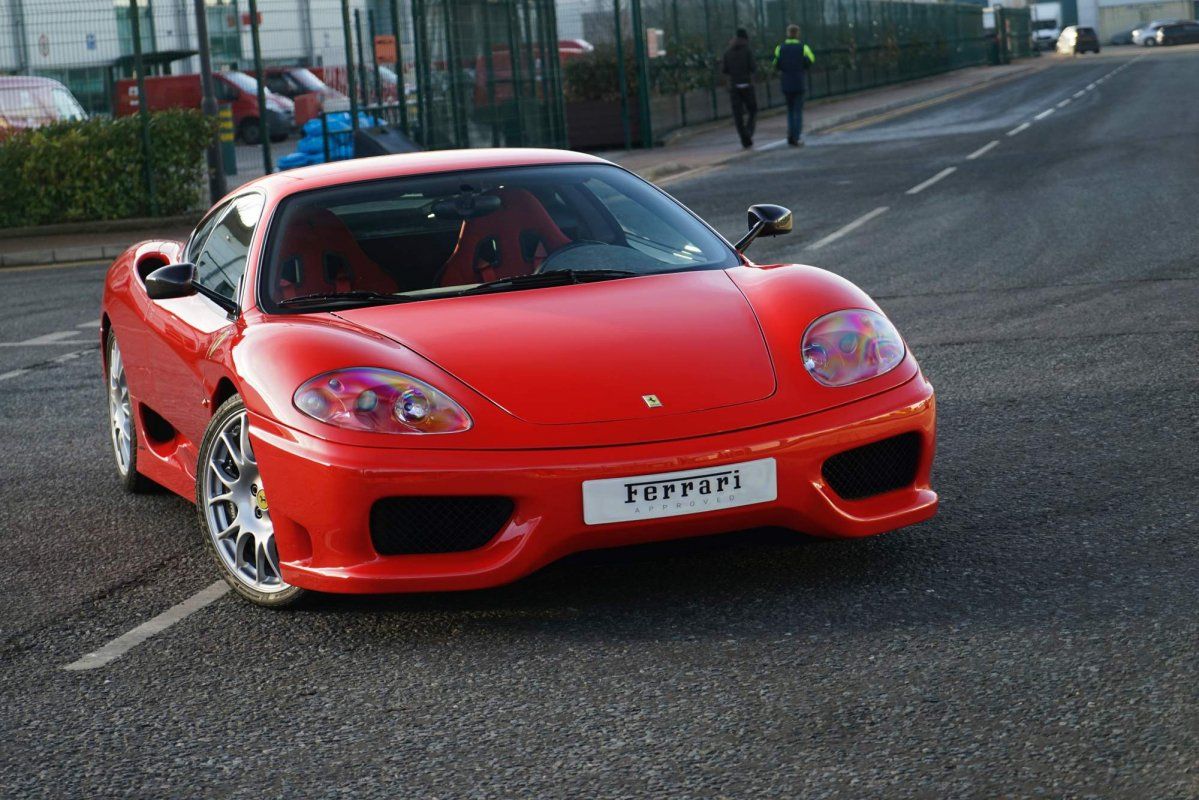 The Challenge Stradale did away with unnecessary stuff like radio, glass door windows (they were made of plexiglass instead), and leather upholstery (replaced by Alcantara). Ferrari also removed the sound insulation (who needs that with a high-revving V8 behind their back?) and the steel brakes (replaced by carbon composite discs from the Enzo).
The car also featured significant aerodynamic upgrades that resulted in 50-percent more downforce compared to the 360 Modena, as well as a stiffer, lower racing suspension setup — the center of gravity was lowered by 15 mm.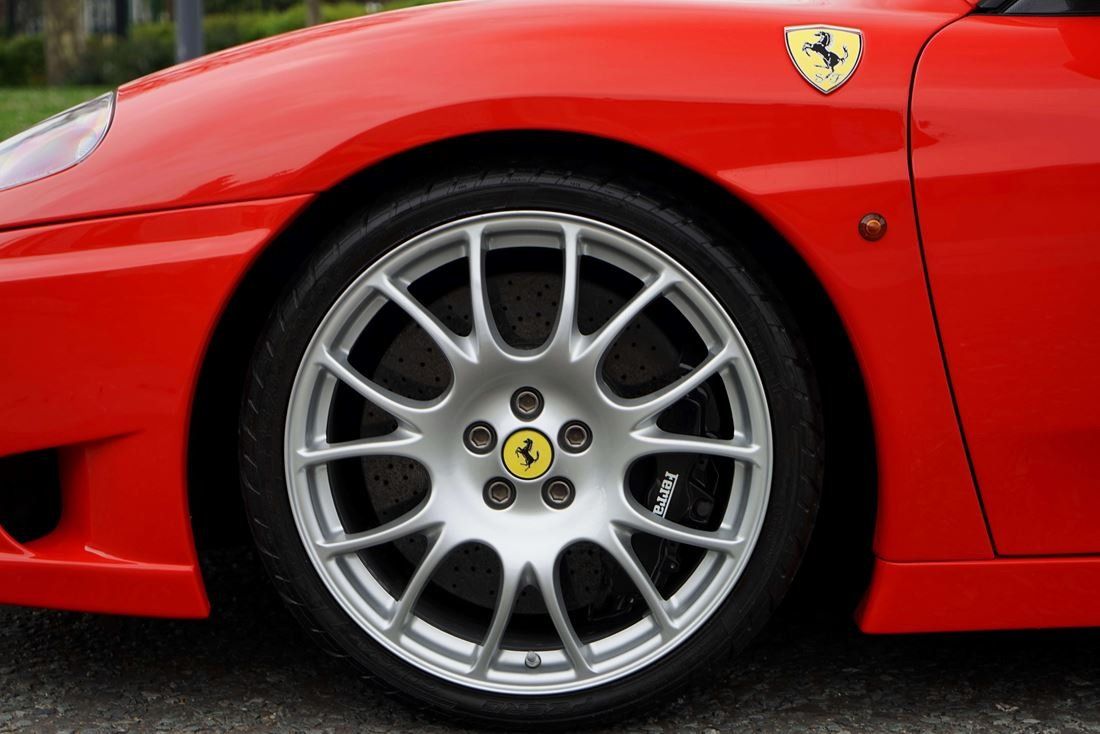 As a result of all these changes, the Challenge Stradale was able to sprint from 0 to 100 km/h in 4.1 seconds, reach a top speed of 300 km/h (186 mph), and lap the Fiorano track 3.5 seconds quicker than the 360 Modena.
Yes, the Ferrari Challenge Stradale remains very relevant even today, and you can have one for just under £140,000 if you're interested. A one-owner, low-mileage example is for sale at H.R. Owen's Ferrari London dealership.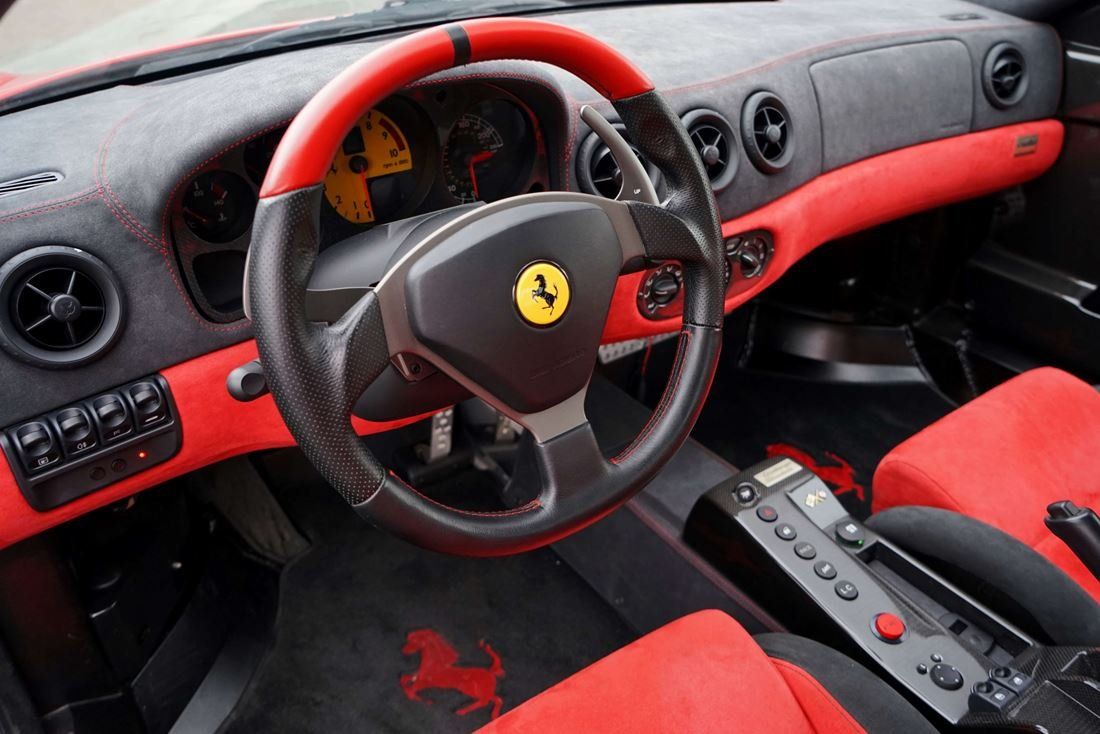 Combining a Rosso Scuderia paintwork with a Nero Alcantara interior with optional Modena carbon fiber seats, the Challenge Stradale has covered just 26,400 miles (42,487 km) from its first registration in 2004 and is one of only 116 units imported to the UK. And the best part? You can fully enjoy it outside the United Kingdom because this particular Challenge Stradale is a left-hand-drive model.
READ MORE: Now check out the current equivalent of the Challenge Stradale, the Ferrari 488 Pista