That equates to 217.5 miles per hour, for our American readers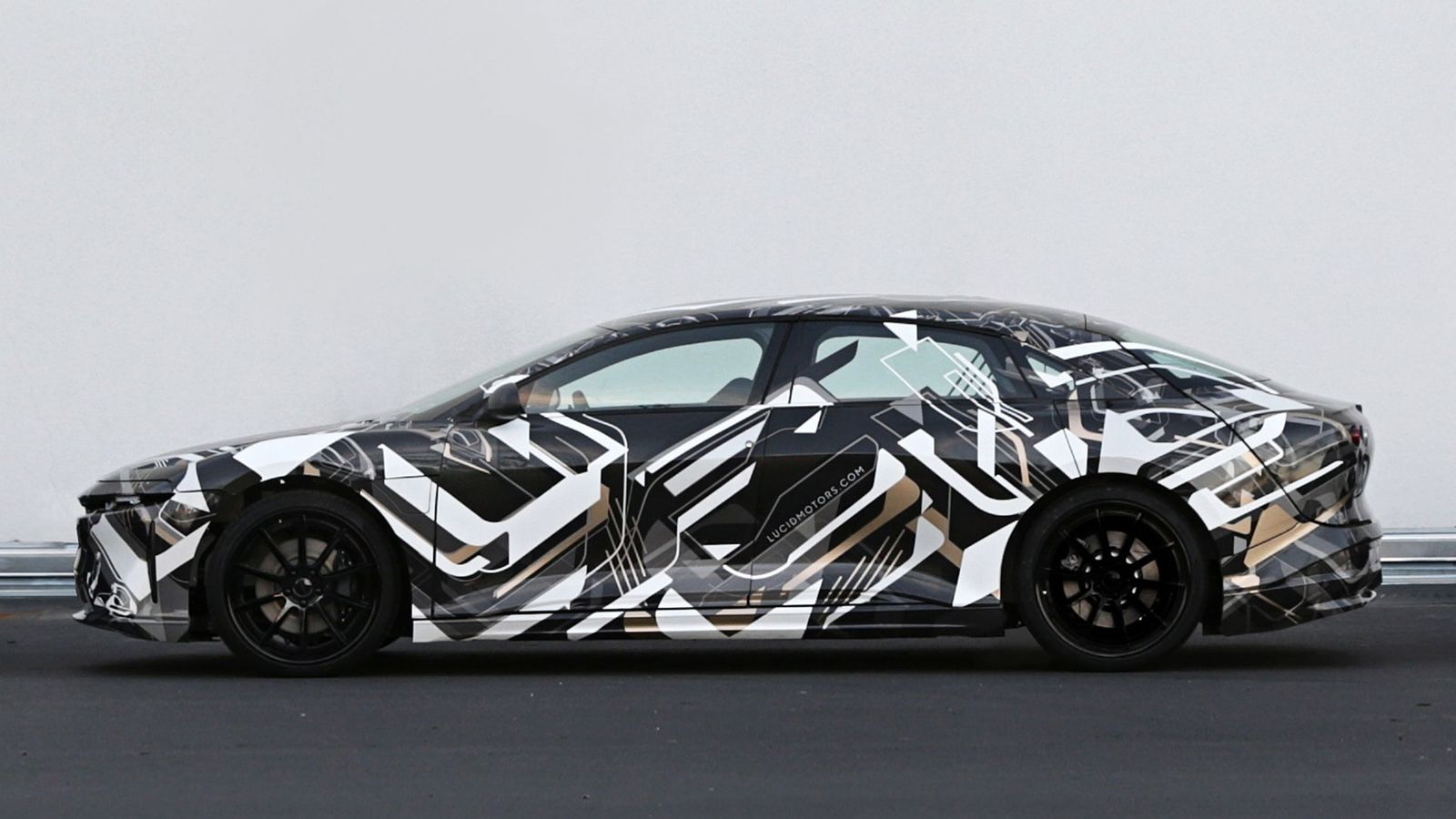 Lucid Motors is a new name in the all-electric vehicle segment, and its first model is the Air, a battery-powered sedan whose sights are aimed straight at Tesla's Model S. There are still plenty of skeptics out there saying the fledgling company has a lot to prove, but the company's latest official video featuring the Air is encouraging.
The footage shows the pre-production prototype sedan on a banked speed track, where it is maxed out. Two points need to be made here: its acceleration from 250 km/h (155 mph) right up to its top speed is truly blistering, and said top speed is very impressive for a sedan shape vehicle – it hits 350 km/h or 217.5 mph, which is not its physical limit, but rather an electronically-imposed one; it could go even faster…
We presume that when and if the Air does reach production, it will, like the Model S, be pegged back at the top end in order to max out the life of its batteries. It is reassuring to know it can hit those kinds of speeds, and it validates the underpinning engineering.
As a reminder, the Air is powered by electricity 1,000 instant horsepower, an 87 kWh battery pack and a sprint time to sixty of under three seconds.