Manhart pushes M5 F90 to 723 hp, calls it MH5 700
Apparently, the standard M5's 600 horses weren't enough
German aftermarket specialist Manhart has a soft spot for BMWs, particularly for BMW M cars.
So it comes as no surprise that the tuner had the all-new M5 F90 in its crosshairs ever since the performance sedan debuted last year. Manhart has finally got hold of one M5 and transformed it both visually and performance-wise.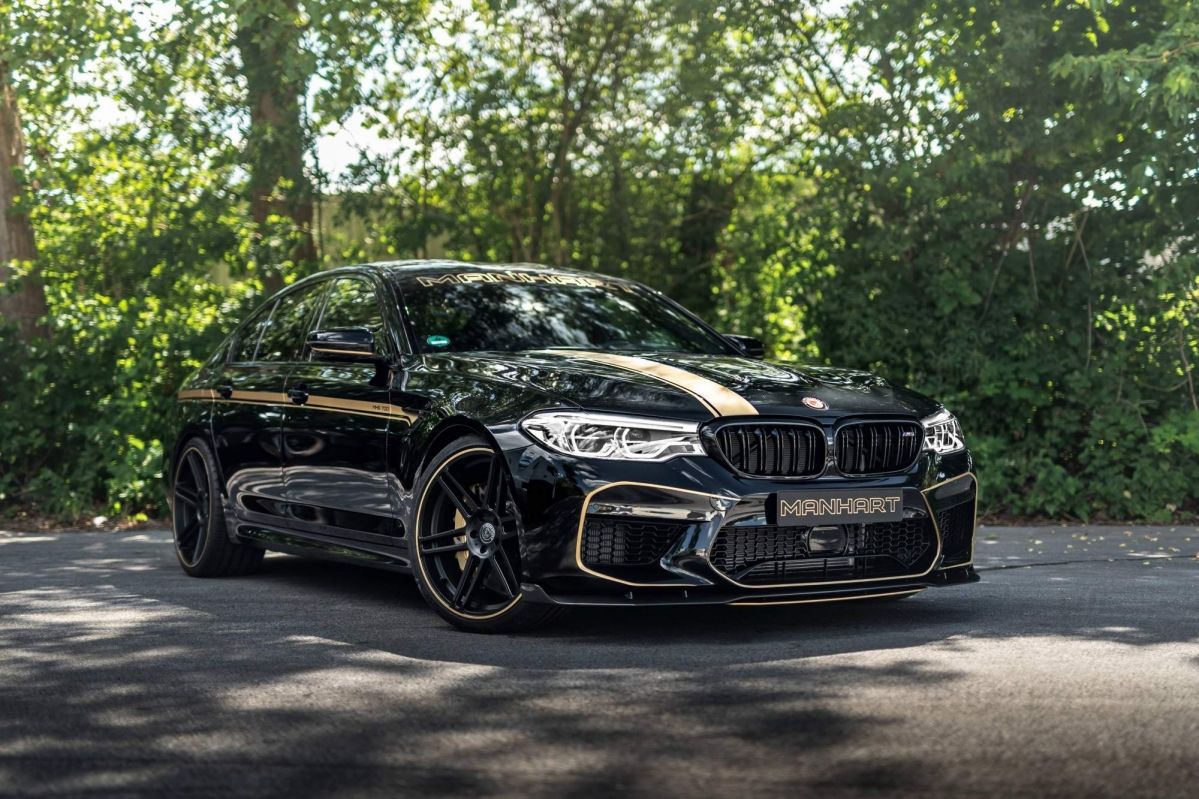 First and foremost, the 4.4-liter biturbo V8 has been pushed to an impressive 723 metric horsepower (713 bhp) and 870 Nm (642 lb-ft) — a long way from the standard car's 600 hp (592 bhp) and 750 Nm (553 lb-ft). Remarkably, the added muscle comes exclusively of an additional ECU known as MHtronik.
Manhart doesn't say how long the MH5 700 needs to cover the 0-100 km/h sprint, but says it will go from 100 km/h to 200 km/h (62-124 mph) in just 5.9 seconds. To go with the increased power, the tuner has fitted a stainless steel exhaust system with carbon tips that's said to produce some spectacular cold starts as well as occasional crackles on upshifts and downshifts.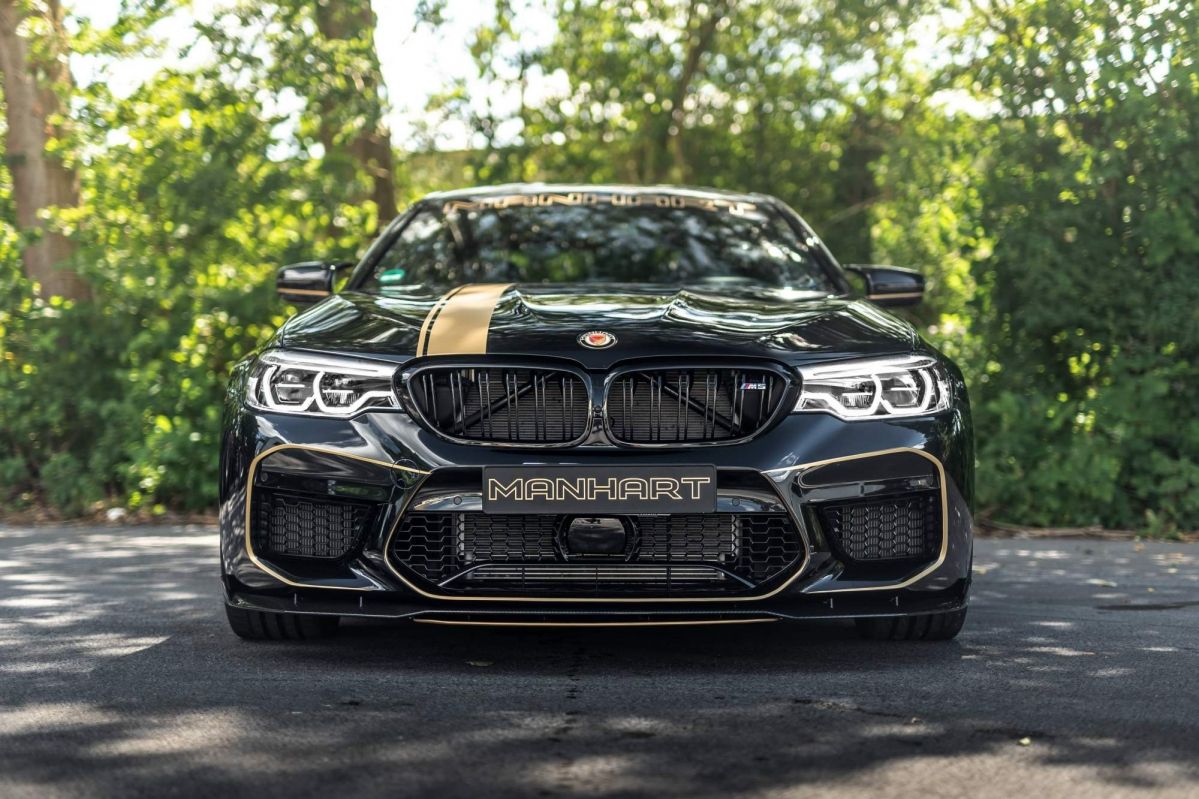 Looks-wise, it's obvious we're not dealing with an ordinary M5. The sedan sits about 20-mm closer to the ground thanks to a set of KW coil-over springs that not only improve the car's appearance looks but also contribute to firmer handling and better responsiveness.
The MH5 700 rides on 21-inch Manhart Concave One aluminum wheels in Silk-Matte Black that are a good match for the black body color. The matte gold decals are easy to spot, highlighting the newly-developed full carbon exterior package.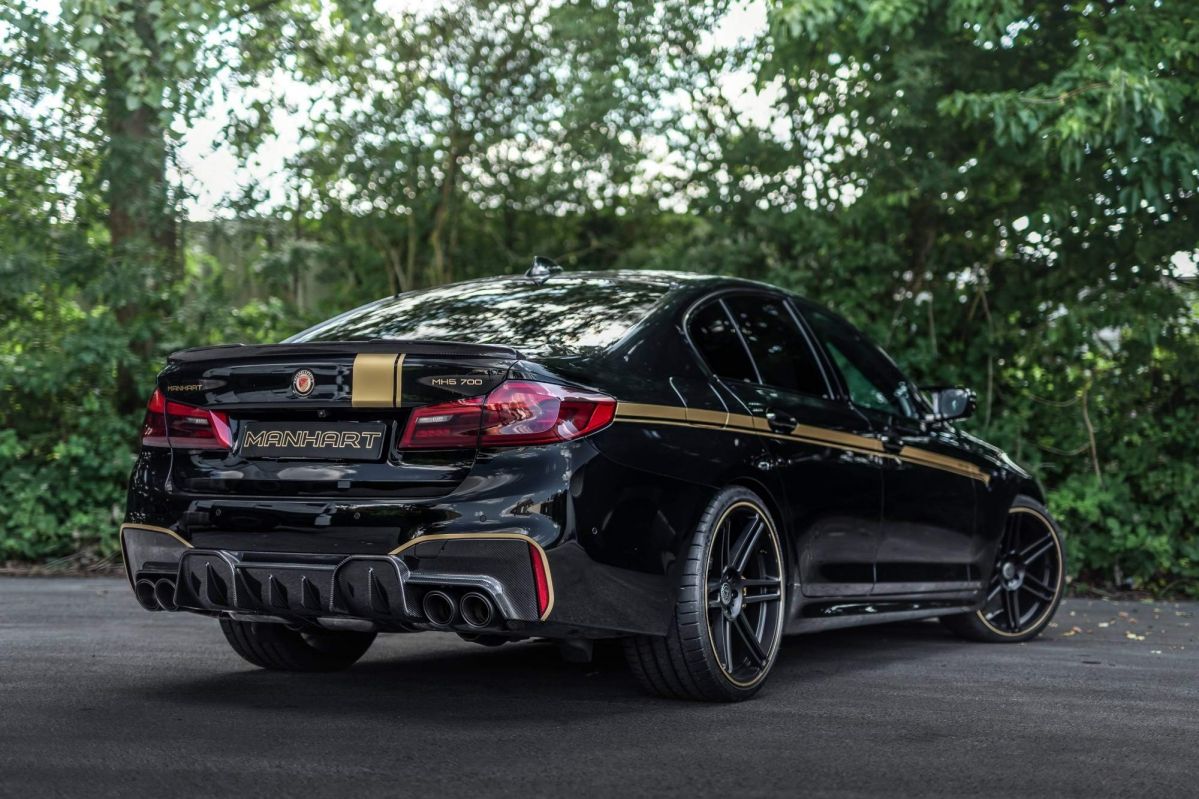 The aero kit consists of a front spoiler with side blades, a rear diffuser with exaggerated fins, and a boot lid spoiler. There's no carbon hood available for the moment, but Manhart says the part is currently under development with GTR air vents.
As for the interior, the modifications are rather subtle and restricted to new floor mats with Manhart embroidery and the company logo on the steering wheel.
READ MORE: BMW M5 Competition is a more powerful, factory-built F90