Marchionne confirms Jeep Wrangler pickup is coming in late 2019
An Alfa Romeo CUV will follow suite
Although Sergio Marchionne is expected to retire from the FCA helm in 2019, this doesn't mean the company's short- and medium-term plans must stop. In fact, the FCA numero uno took the time to offer more info on the upcoming Wrangler Scrambler and Alfa Romeo crossover.
Speaking to Motor Trend in Detroit, Sergio Marchionne had a few things to clarify regarding some upcoming models. If you're questions are whether the Ferrari SUV is really happening, then that's a definitive yes, with Marchionne claiming that "he has seen the car" but "it's not finished."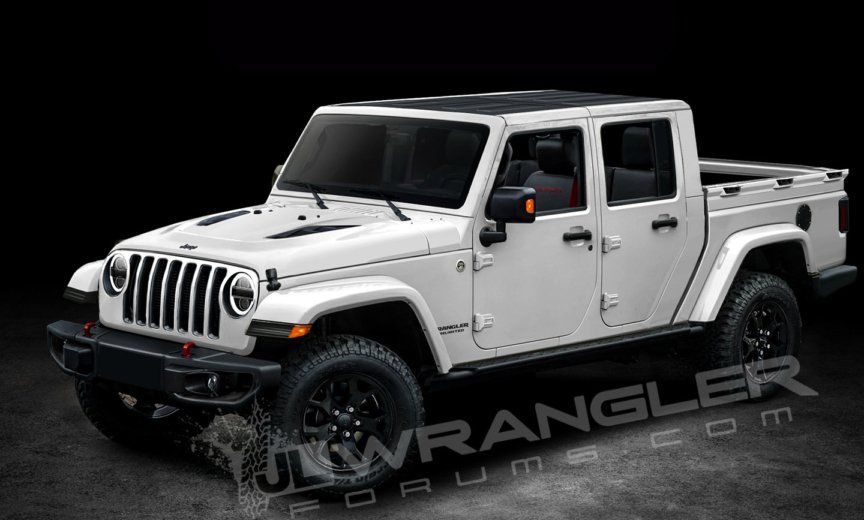 As far as the Jeep Wrangler Scrambler pickup truck is concerned, expect it to arrive towards the end of 2019. According to Jeep Scrambler Forum, the 2019 JT Scrambler pickup will be assembled at Toledo Supplier Park plant - which is scheduled for shutdown and retooling works on March 31, 2018.
Last but not least, Alfa Romeo will be looking to expand its lineup beyond the likes of Giulia and Stelvio SUV with a three-row crossover (CUV) larger than the Stelvio. Again, Sergio Marchionne told Motor Trend that such a vehicle is "very" important to FCA and, even more, leaving Alfa Romeo and Maserati out of any development plans for the future would turn out "financially suicidal for FCA."
Photo credits: JL Wrangler Forums