Maserati's upcoming "baby SUV" imagined with Levante styling cues
Expect the D-segment model to arrive by 2022 with a similar footprint to the Alfa Romeo Stelvio
When FCA Group unveiled its five-year plan on June 1, there was plenty of good news for Maserati fans.
First of all, the Quattroporte sedan and Levante SUV were confirmed to get all-new generations, with a refresh in the cards for the Ghibli. As for brand new models, Maserati CEO Tim Kuniskis confirmed the Alfieri halo car in both coupé and convertible flavors with all-electric and plug-in hybrid powertrains, as well as a new SUV.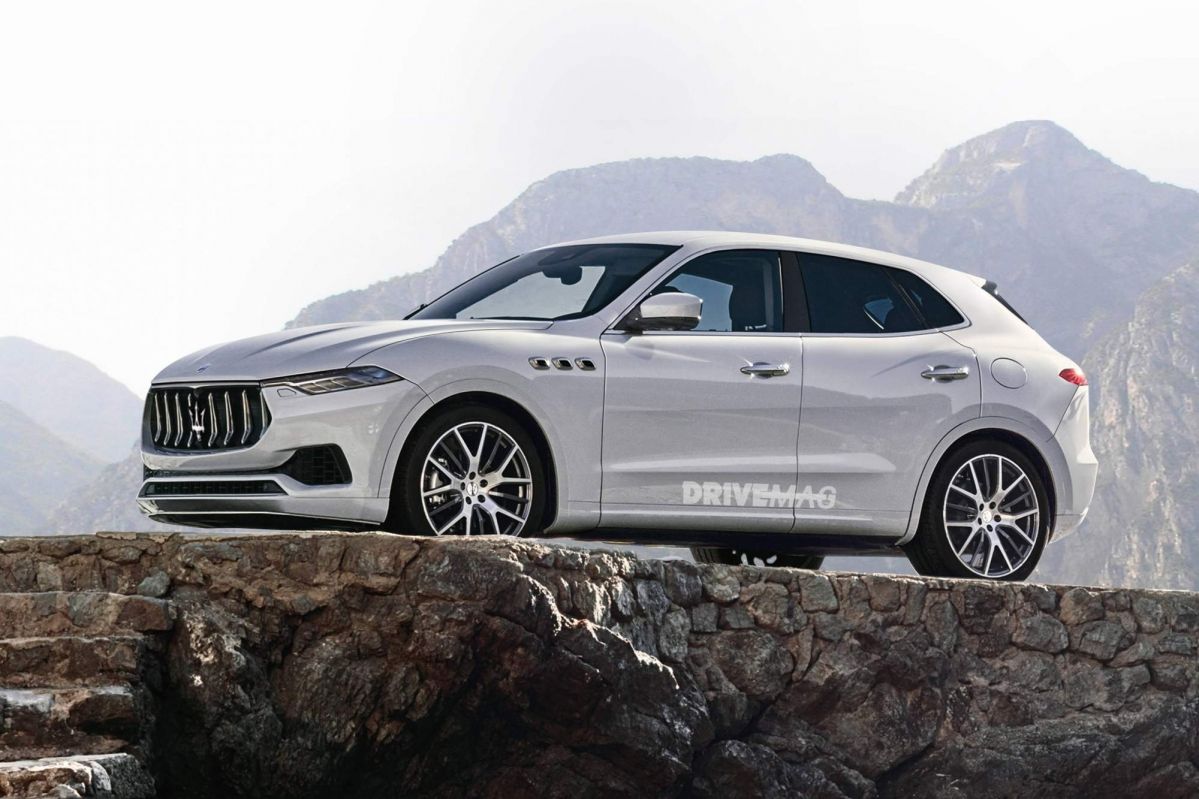 The latter model is what we're interested in right now, as Maserati desperately needs a more affordable, more agile alternative to the Levante. The presentation said the new D-segment SUV would be positioned below the Levante and would have a best-in-class lightweight platform.
The luxury utility vehicle is said to feature 50/50 weight distribution, "superior ride and handling," as well as a best-in-class power-to-weight ratio. It will also offer a plug-in hybrid powertrain to allow it to deliver competitive fuel economy ratings given Maserati's plans to eliminate diesel engines from its future cars.
While all this sounds promising, Maserati failed to offer any hints about the design of its all-new D-segment SUV. Fortunately, that's where this rendering from Automedia comes in, revealing a shape clearly inspired by the Levante.
The profile is very similar and adopts the muscular rear haunches of the Levante, pairing them with flared overhangs at the front as well. The headlights looks sleeker and more high-tech than on the Levante, and we assume the taillights follow suit. Everything else looks very familiar, including the grille with the chrome vertical slats. Essentially, what you're looking at is an SUV that looks like the Levante but is sized similarly to the Alfa Romeo Stelvio.
As for the engine lineup, we can only speculate that Maserati's "baby SUV" will get the 430-hp 3.0-liter twin-turbo V6 engine from the Ghibli alongside the plug-in hybrid option. Maserati didn't say exactly when the new SUV would launch, but confirmed it would form part of the lineup by 2022.
WATCH MORE: FCA Group's five-year plan has good news for Alfa Romeo as well and includes a new 8C supercar