Maybe third time's a charm for the Ford Mustang at Euro NCAP
Because second time didn't impress much either
Remember when Euro NCAP slapped Ford's Mustang with a two-star safety rating?
Well, the pony car went through a reassessment and came out with three stars out of five, joining a club that has the Fiat 500 and Ford Ka+ as mediocre members. But does that extra star makes the Ford Mustang a safer car?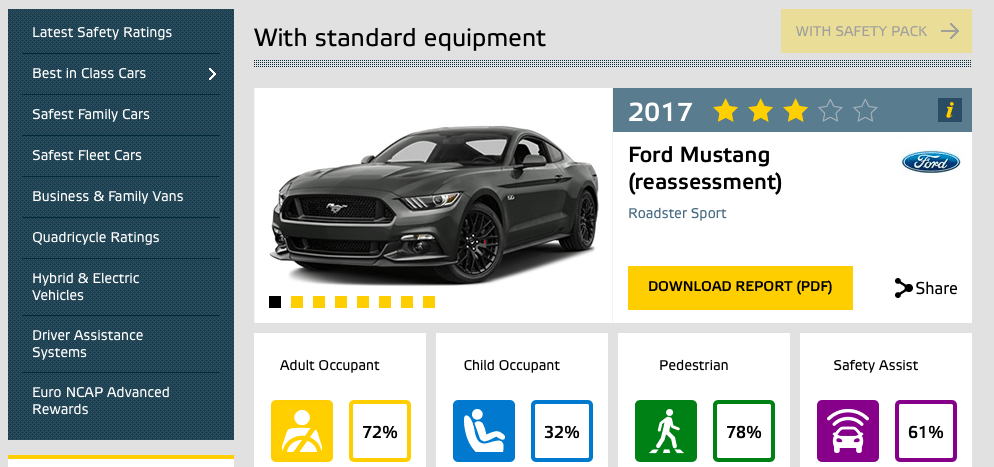 We think not. Mostly because from a structural point of view, we're talking about the same car that only managed to disappointingly secure two stars. For example, child occupant protection is still rated at 32% while safety assist goes up from 16% to 61% and pedestrian protection takes a hike to 78% from 64%.
However, Ford did upgrade the restraint system so the airbag won't (hopefully) bottom out on the driver and passenger and they've also fixed the automatic airbag deactivation which now meets Euro NCAP standards.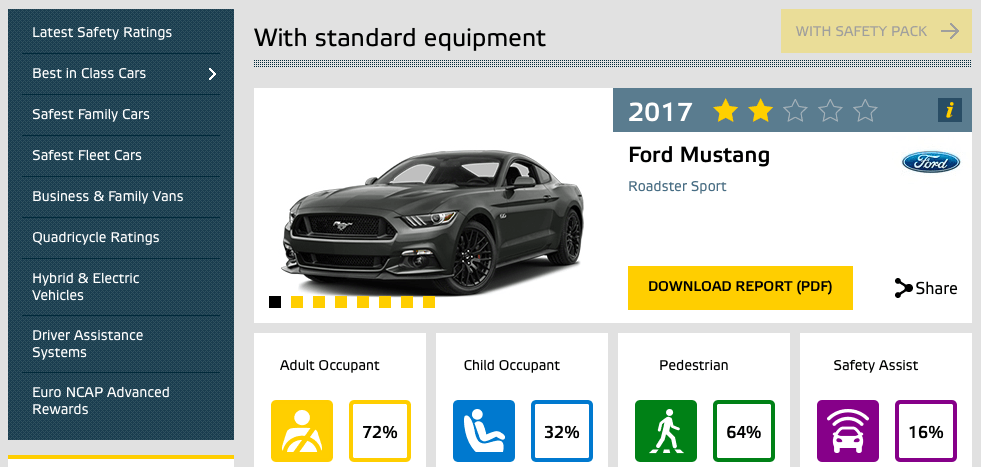 Furthermore, Mustangs on sale starting July 2017 will feature Ford's suite of safety equipment that includes the likes of pre collision assist with pedestrian detection, forward collision warning and autonomous emergency braking plus lane keeping aid.
What we can't understand, however, is Euro NCAP's decision to announce the far-from-stellar results in such an enthusiastic fashion, which only came after Ford was penalized when the Mustang first underwent the entity's crash tests.