Mazda's all-new 2.5-liter direct-injection turbocharged engine delivers 227 hp and 310 lb-ft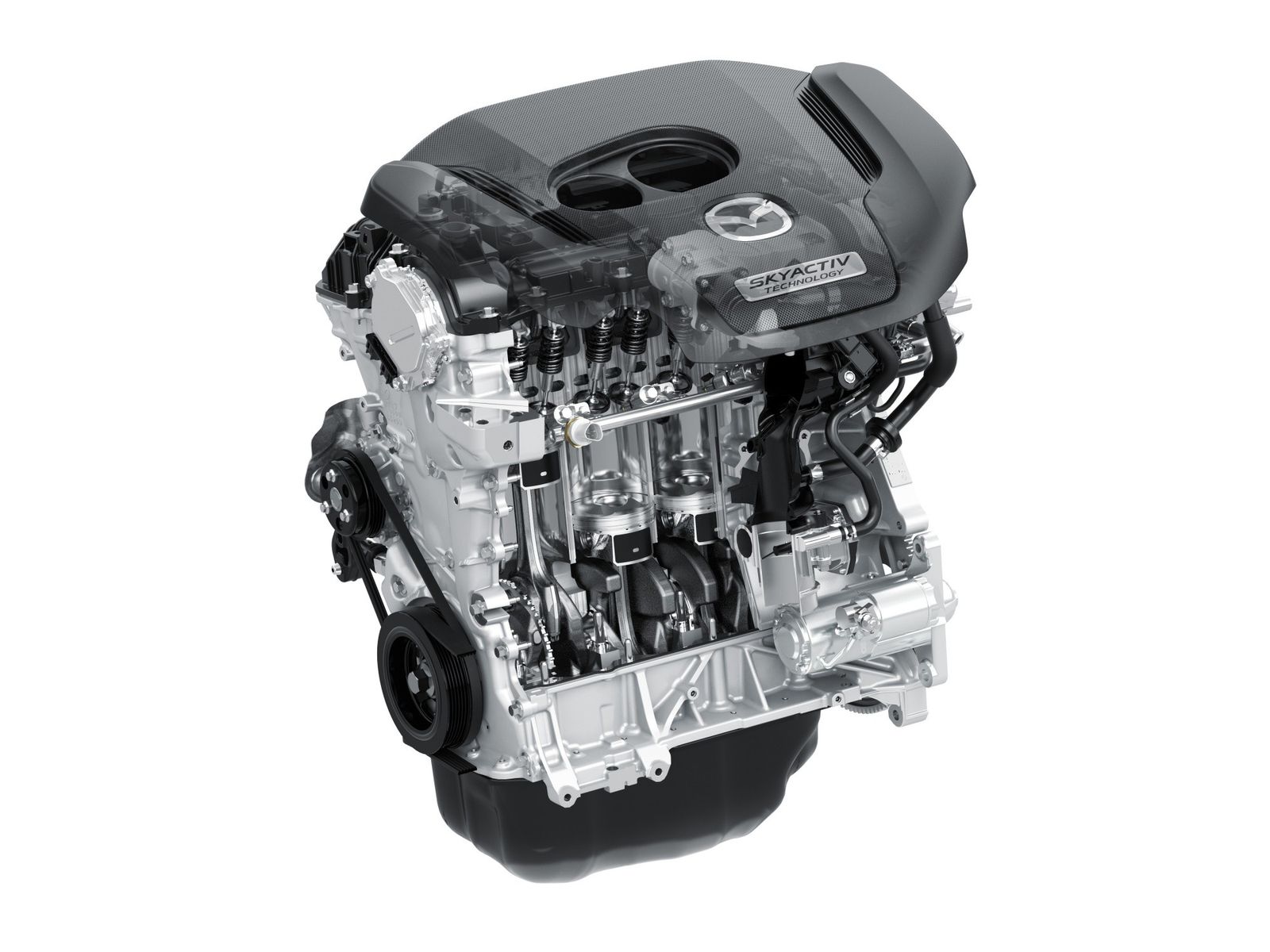 Called Skyactiv-G 2.5T, the new powerplant is the first turbocharged unit of the Skyactiv-G engine series.
Based on the naturally aspirated Skyactiv-G 2.5 found on the Mazda6 (known as Atenza in Japan), the new turbocharged engine is said to deliver "exceptional catalog and real-world fuel economy, excellent response without turbo lag, and linear and powerful acceleration in the low- to mid-rpm range where CX-9 drivers spend the vast majority of their time." That's under 3,000 rpm, according to Mazda's own research.
The engine is rated at 227 hp (230 PS) at 5,000 rpm and 310 lb-ft (420 Nm) of peak torque from 2,000 rpm – which Mazda says is comparable with a naturally aspirated 4-liter gasoline engine. The automaker also claims the new engine is not affected by the common problems of turbocharged engines – namely the poor dynamic performance at low revs (including turbo lag) and disappointing real-world fuel economy.
The Skyactiv-G 2.5T has allegedly overcome these issues thanks to the Dynamic Pressure Turbo, the world's first turbocharging system that can vary the degree of exhaust pulsation depending on engine speed, and a cooled exhaust gas recirculation (EGR) system that allows the engine to maintain the ideal air-fuel ratio over a wider output range.
Mazda also brags about the Skyactiv-G 2.5T's compression ratio of 10.5:1, one of the highest for any turbocharged engine with an 89-mm bore size that can run on regular gasoline. While Mazda did not say anything about fitting the new engine on other models, the 2.5-liter turbo will likely end up in other Mazdas as well. The Mazdaspeed3 hot hatch (known as the Mazda3 MPS outside North America) would be quite a safe bet.