Okay, maybe the $50,000 price tag of the conversion could be one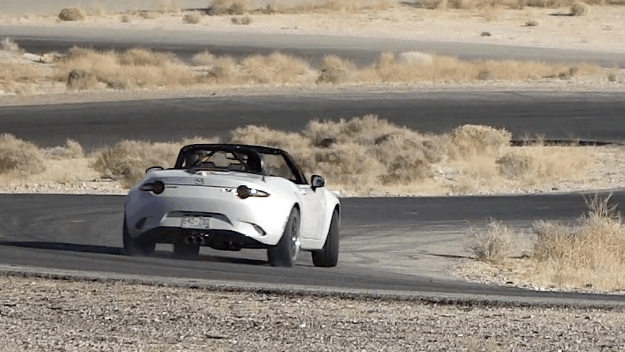 Cramming a V8 into a Mazda MX-5 is actually a more common Miata engine swap than you'd imagine (especially in the States), but it's still a fairly new mod for the latest incarnation of the model. According to Henry Catchpole, though, it definitely has plenty of upsides to recommend doing it.
This particular conversion, done by Flying Miatas, uses a Chevy small block LS3 which makes 525 hp. That's more than three times what the most powerful factory engine can muster, so it also gets uprated suspension, brakes and tires.
Flying Miatas obviously has experience in the MX-5 V8-swapping field, and this conversion is a very clean one – it doesn't change the car's exterior appearance one bit, so until you start its engine, nobody will know what lurks under its (now extremely packed) bonnet.