The KODO—Soul of Motion design language doesn't look half bad on a race car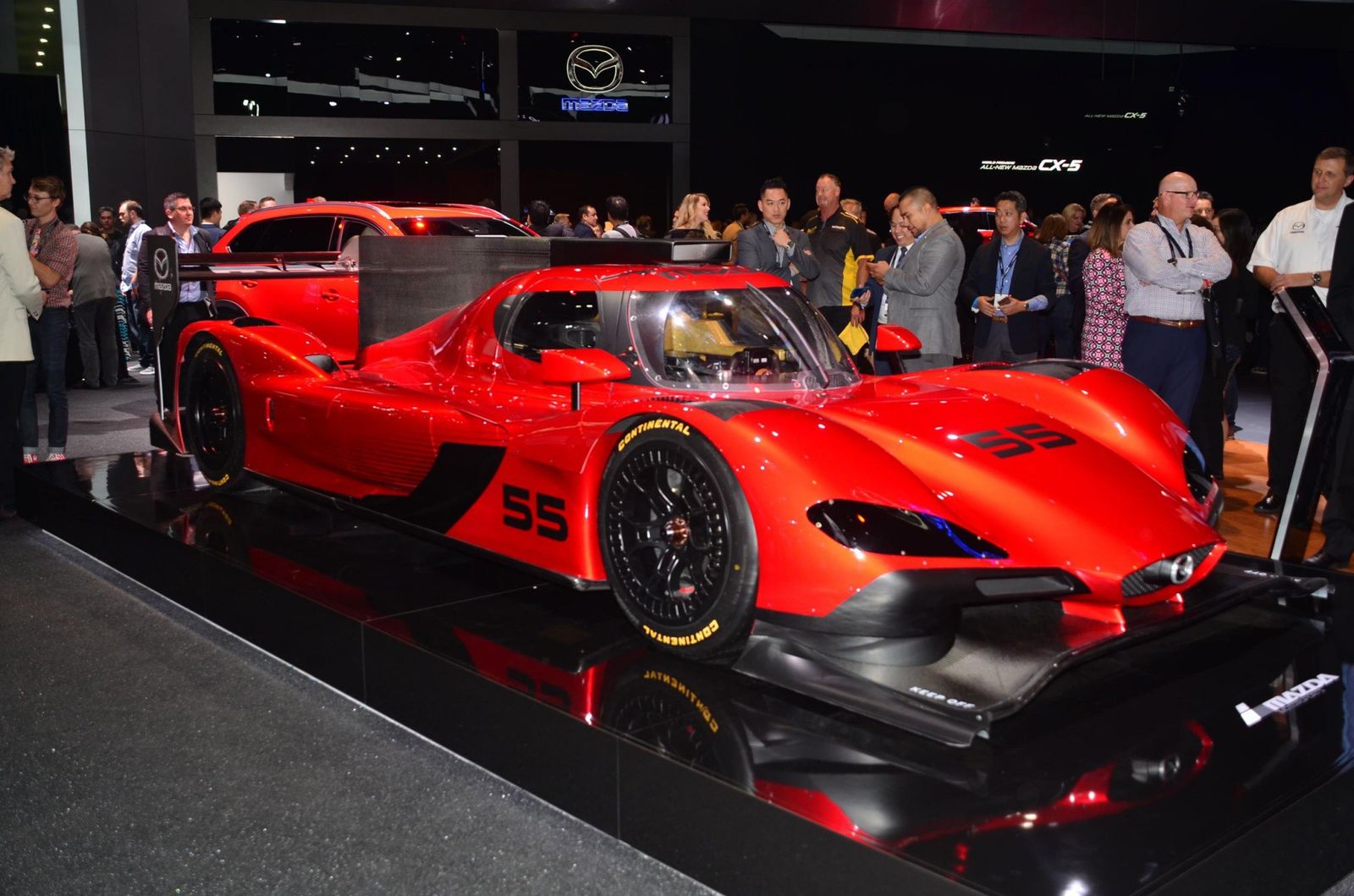 In addition to the all-new 2017 CX-5 SUV, Mazda had a second world debut in store for the Los Angeles Auto Show. It's the new RT24-P race car, which will compete under Daytona Prototype international (DPi) rules in the Prototype class, the top level of the IMSA WeatherTech SportsCar Championship.
The sleek bodywork of the race car was penned by Mazda designers utilizing the "KODO—Soul of Motion" design philosophy, with brand-specific cues including the sleek body contours and the five-point grille.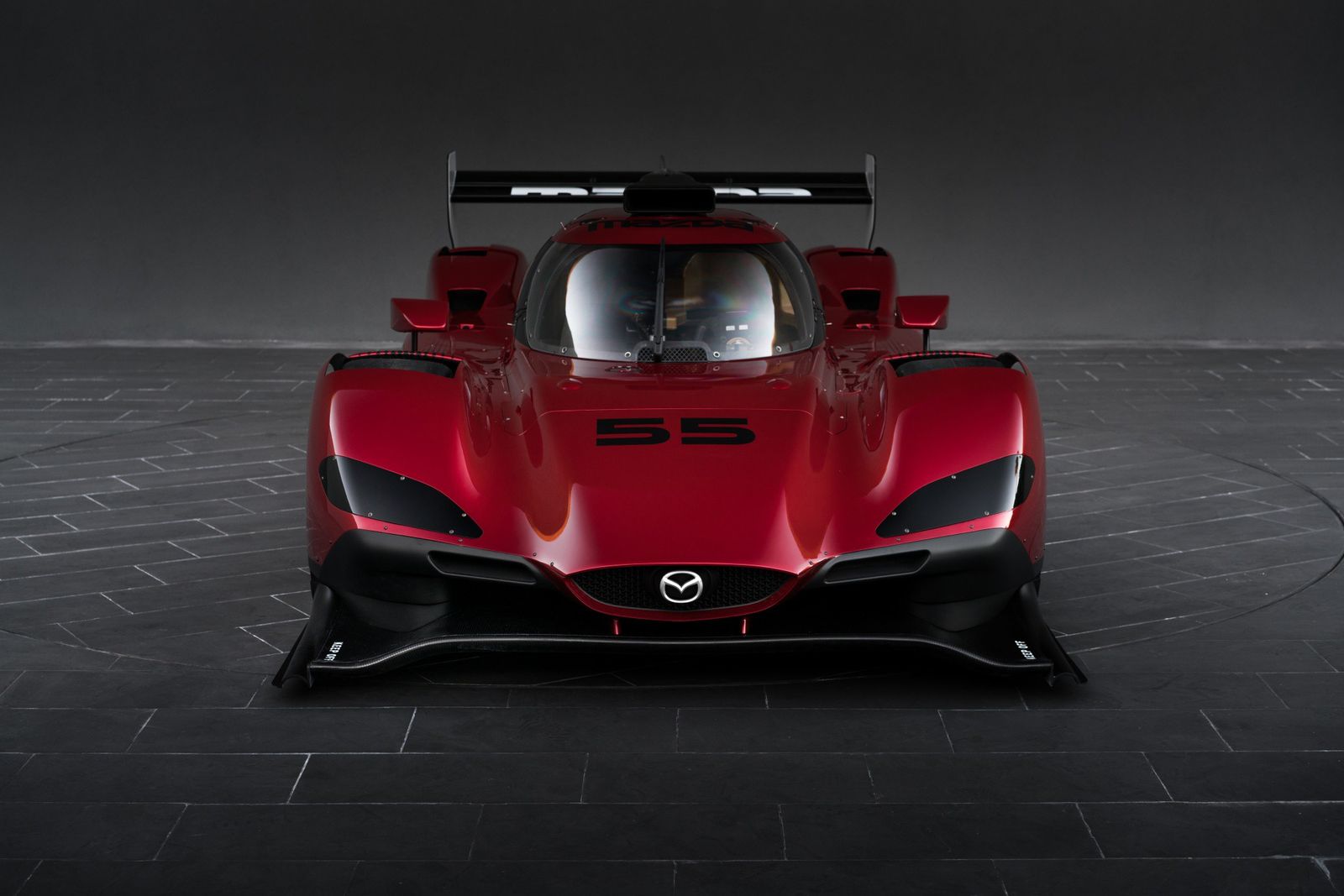 Clearly, the car was shaped by regulations, with aerodynamic performance and new-for-2017 technical rules being essential in its development. However, that didn't stop designers from making the RT24-P instantly recognizable as a Mazda.
"We discovered that applying the KODO design philosophy to the surfaces and the silhouette of the car enabled us to create a dynamic, purposeful-looking design and a very aerodynamically efficient one."
Ken Saward, senior manager of Design at Mazda Design Americas
The two-car Mazda Prototype factory race team will be managed by Florida-based SpeedSource Race Engineering. The team will use the new Riley Mk. 30 chassis, developed by Riley Technologies in collaboration with Multimatic.
At the heart of the car will be the Mazda MZ-2.0T engine which raced during the 2016 IMSA season. Developed and raced with Advanced Engine Research (AER), the 2.0-liter four-cylinder turbocharged engine delivers approximately 600 hp.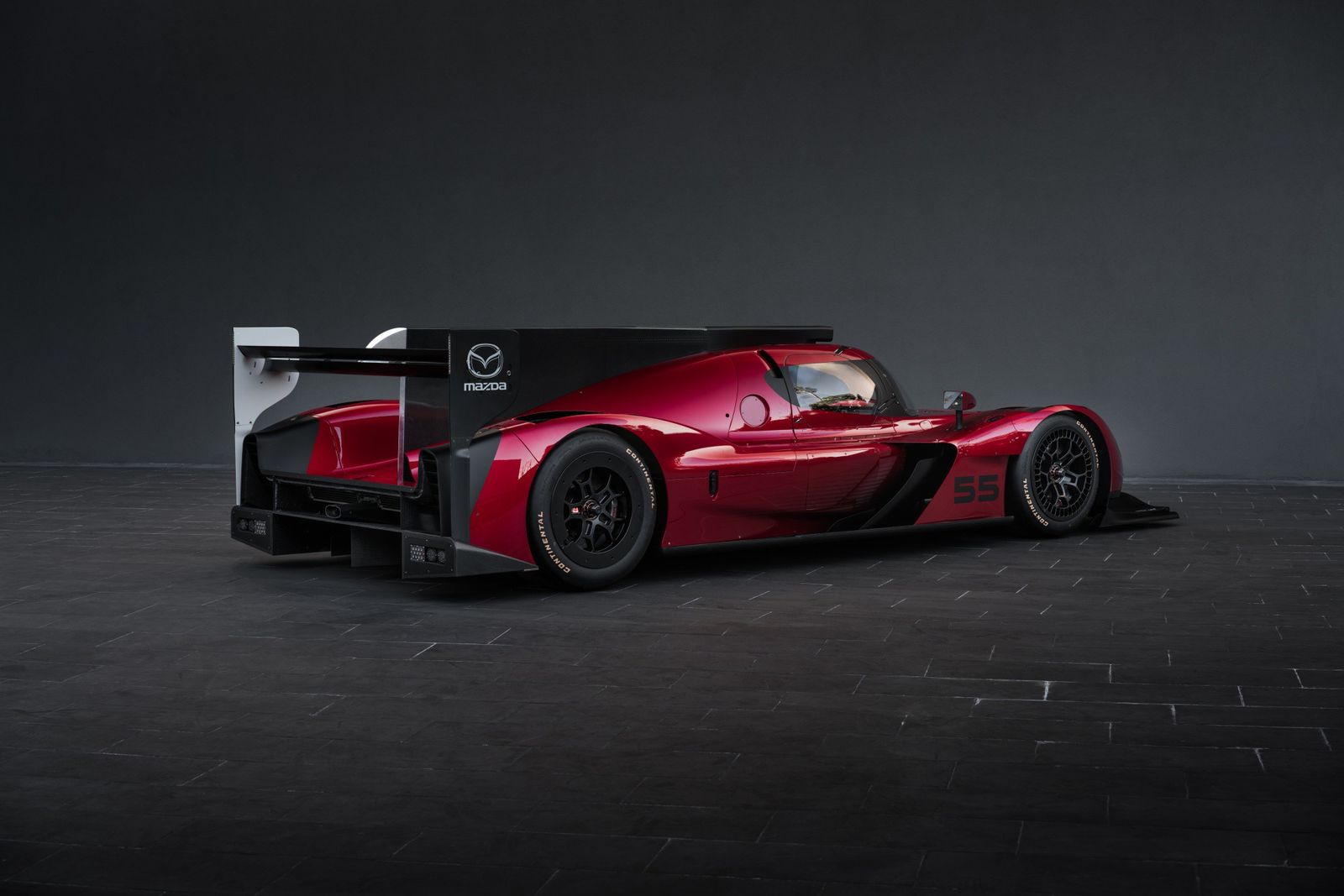 The Mazda team will be the first to test the Riley Mk. 30 chassis later this month. Following significant on-track testing, the RT24-P will make its racing debut at the 2017 Rolex 24 at Daytona in late January.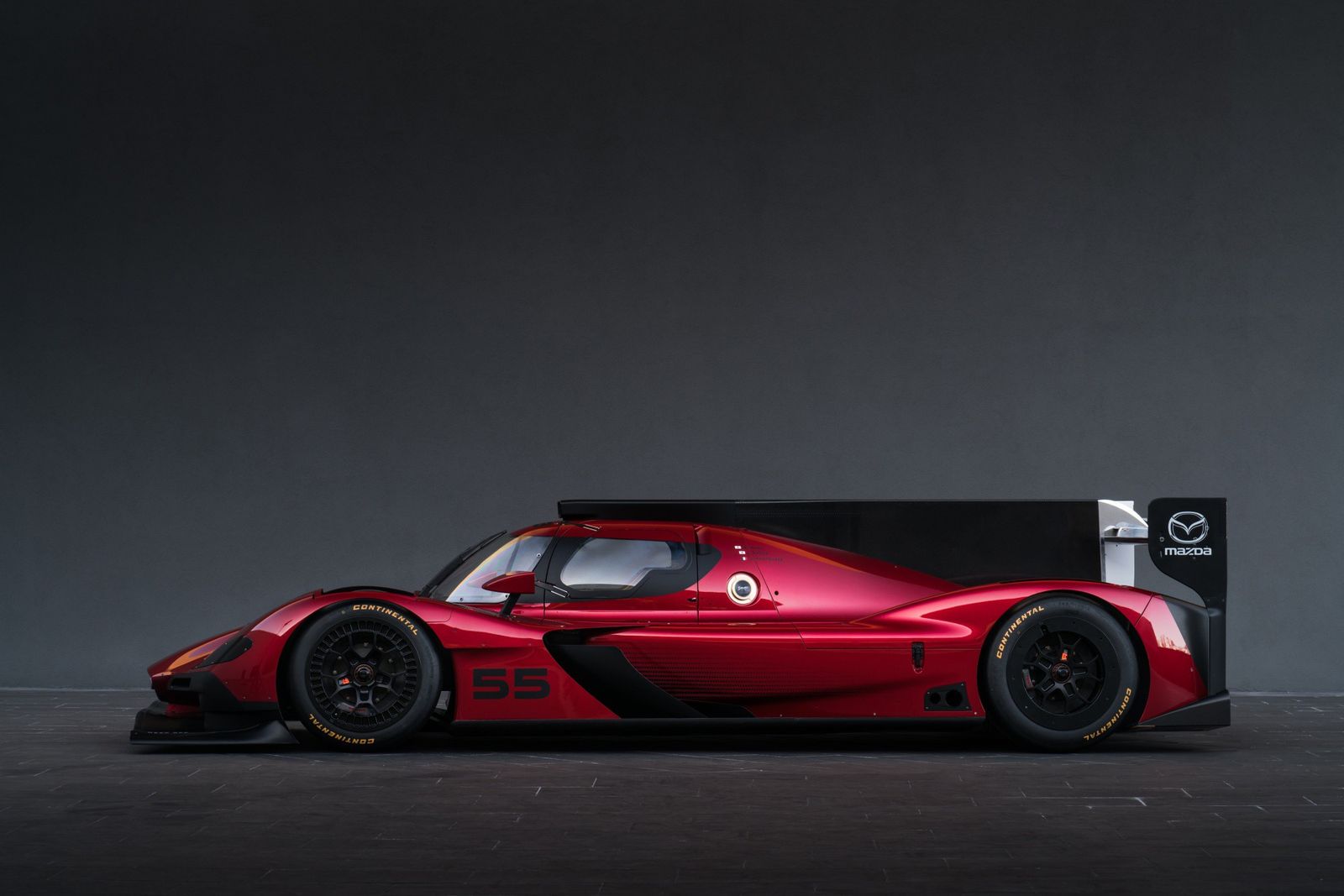 Oh, and if you were wondering what the RT24-P name stands for, it's not 24-hour racing — at least not directly. The automaker says the name echoes the Mazda Road to 24 driver development program as well as the two-liter, four-cylinder race engines, while the "P" signifies prototype. It still looks like a Le Mans Prototype, though.