Mazda RX-7 celebrates its 40th birthday
Four decades ago, Mazda launched a global icon
Produced across three generations from 1978 to 2002, the Mazda RX-7 celebrates its 40th birthday. Over 800,000 examples of this ground-breaking rotary-powered sports were manufactured.
The year was 1978, the Bee Gees dominated the charts, while flared trousers and bouffant hair was the height of fashion. It was also the year that Mazda unveiled the RX-7, a car that played a vital role in establishing Mazda's reputation for building driver's cars.
In the 1970s, car makers the world over found themselves faced with the grim reality of a global fuel crisis. Soaring petrol prices meant few drivers wanted to own big, gas-guzzling V8 sports cars, so a new approach was needed. Responding to the challenging environment, Mazda's engineers set about creating a new kind of sports car - one that would be smaller, lighter, more efficient and – most important of all – fun to drive.
So in the home market of Japan, Mazda revealed the ground-breaking RX-7. Its compact yet powerful rotary engine allowed the power unit to be mounted lower and further back resulting in a car that set new standards in road holding. The formula was a hit with customers and critics alike. Car and Driver magazine, one of America's most influential car magazines, placed the Mazda RX-7 on its annual Ten Best list five times.
The original RX-7 'FB' proved a huge success. More than 470,000 driving enthusiasts bought one before the second generation 'FC' model was introduced with turbo power in 1985. However, time proved that the rotary engine was not exactly reliable and also had issues with fuel consumption. The third generation 'FD' followed in 1992 until production of the iconic RX-7 ended in 2002.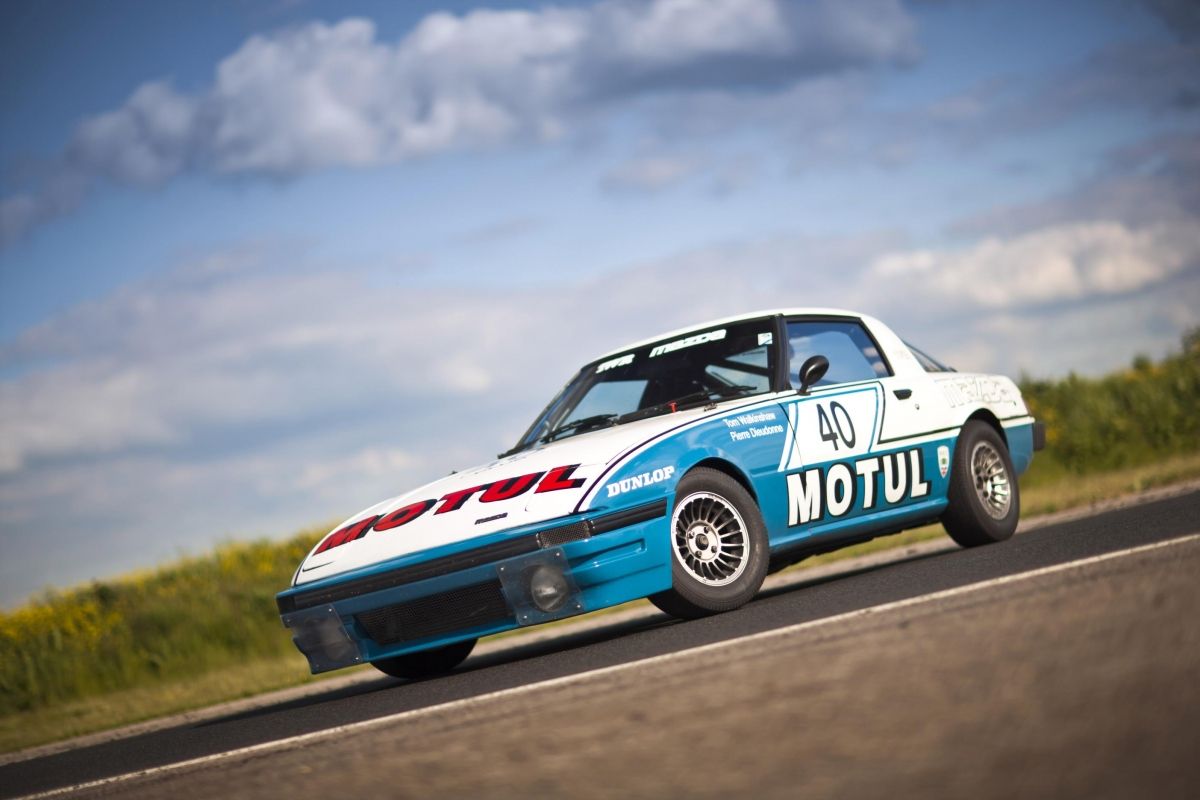 In addition, the RX-7's success in competition around the globe further cemented its position as one of the world's best sports cars. The RX-7 took overall victory in the 1981 Spa 24 hours, competed at Le Mans, took part in the awe-inspiring world of Group B rallying and claimed the 1980 and 1981 BTCC titles. In the USA, the RX-7 took an unmatched 100 wins in 12 years of IMSA competition and won the GTU class at the 1979 Daytona 24 hours.
READ MORE: Mazda pays tribute to its rotary engine, looks back at the Cosmo Sport