Mazda's official stance for the future: "people want performance, fun and beauty"
Read our refreshing interview with a car maker that still cares about the joy of driving
We went to the 2018 Geneva Motor Show expecting to see a lot of EV concepts, and we weren't disappointed. But, amid so many autonomous car concepts and electrified transport pods, we managed to find somebody still dreaming about the magic relationship between the car and its driver. Here's the interview our own editor Iulian Dnistran had with Wojciech Halarewicz, Mazda's Vice President of Communications.
DriveMag: Everybody knows that Mazda is pushing for a so-called revolution of the internal combustion engine, as opposed to other manufacturers who are turning their attention more and more towards hybrids. Why is Mazda doing this?
Wojciech Halarewicz: This is a very important topic, so we have to understand the context because what we – at Mazda – want to avoid is the message that Mazda doesn't believe in electric vehicles or hybrids. It's not true at all, we believe in this technology as well.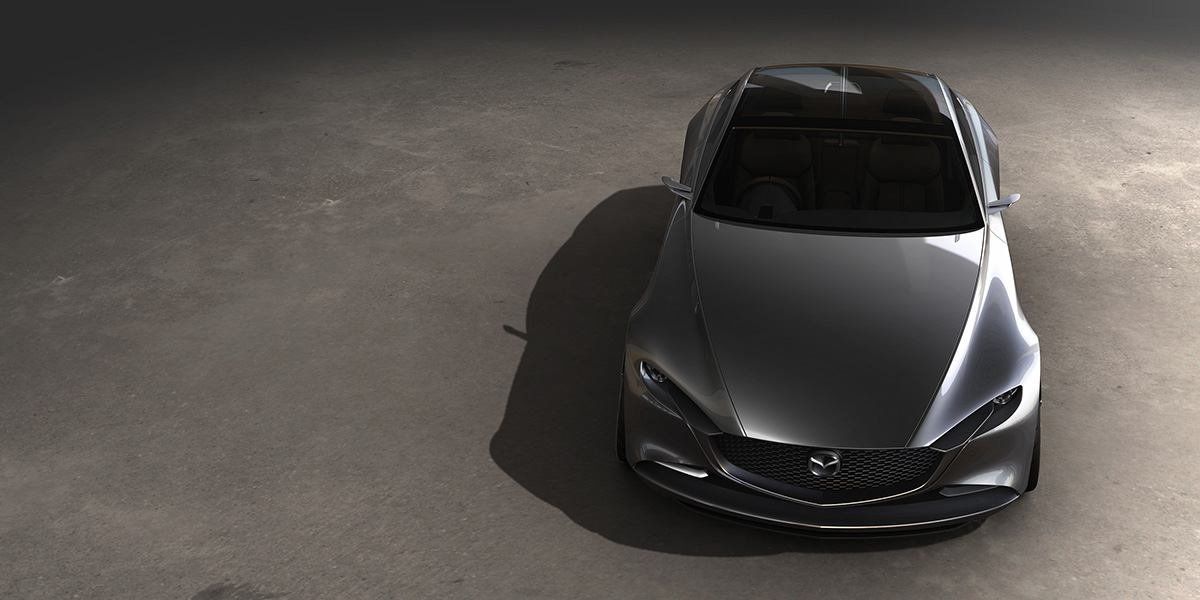 Mazda chose naturally-aspirated engines over turbocharged ones and pushed for striking design as a winning formula
So, the reason we're pushing for the internal combustion engine is this: our company is selling 1.6 million cars globally, so we have to be very careful as we make the cycle plan in the most efficient way. And we have to be very careful when to put certain technologies on the market so that we have an optimal return on investment for our customers. That's why we have defined, some years ago, kind of the roadmap of the internal combustion engine, because the big difference between how we see the world and how the competition sees the world is that the competition thinks it is ok to give up on the ICE, because it only has about 30% efficiency at the moment, whereas we think it's better to invent something new that improves it and then add all these devices like mild-hybrid systems or plug-in hybrids.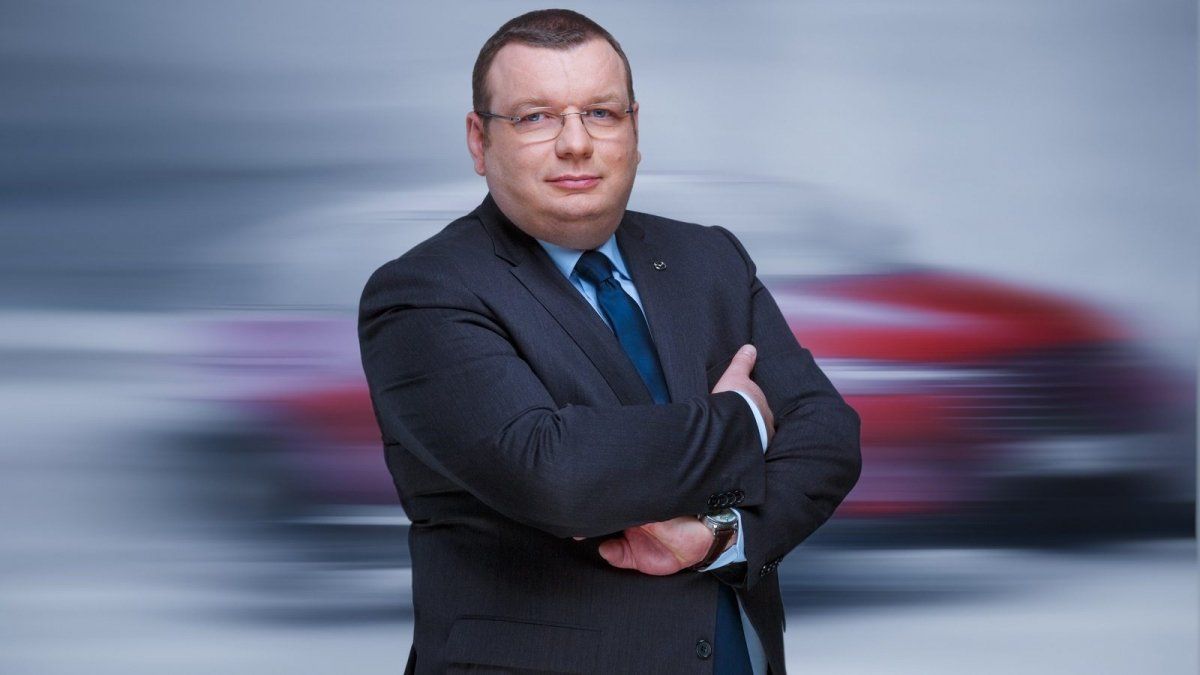 Wojciech Halarewicz, Mazda's VP of Communications: "In the future, we will never give up on the feeling of driving pleasure"
Our philosophy is that yes, on the one side we still see potential in the combustion engine regarding efficiency but also in terms of CO2 emissions well-to-wheel, and on the other side we think it's better to put efficiency and modern devices on efficient engines. This will give us a future competitive advantage.
Skyactive-X is a demonstration of our direction, our technology, and capabilities, but it doesn't mean that we won't have plug-in hybrids or electric vehicles, because we see the future world as a very diversified world, and we're also ready for that.
We believe that if you think about electric vehicles, they can be very ecological, but it doesn't necessarily need to be – it all depends on where the energy comes from, and from the full picture of well-to-wheel production. For us, it still makes sense to keep investing in the efficiency of the internal combustion engine, and we are ready for an electric future.
DriveMag: So, when should we expect the first electric vehicle from Mazda?
Wojciech Halarewicz: 2019. This is when we'll see the first EV from Mazda. And it's not about what we believe in; it's just because we are very pressed on emissions regulations. The European Union is directing us towards lowering the emissions, and to go below 95 g of CO2/km without some kind of electrification is impossible.
DriveMag: Especially now with the German ruling that allows cities to ban diesel cars
It's true, but this only applies to diesel cars, and Mazda introduced the first Euro6 diesel engine back in 2012.
If I may, the biggest problem is Dieselgate. It's not that Volkswagen was doing inappropriate business in the United States – they can pay for that, we are not judges, you know?
For me, the biggest problem is that they have put us, as an industry, in the position where we're seen as dirty, cheaters or devils. And it's not true.
My big complaint is that now there's no rational discussion with the politicians because nobody will tell them that well-to-wheel, diesel is clean technology if properly done.
DriveMag: Talking a bit more about Dieselgate, it's not as if the cars were bad, it's just that VW lied about what it did
I believe that in this business, there is a matter of trust, and we have to be transparent to the customers. What Volkswagen did was simply unfair.
From Mazda's perspective, when Dieselgate happened, I can tell you my personal experience. I called Mazda Corporation because as Head of Communication, I had to be sure what was going on. And when I asked the question 'guys, are we sure about our practices?', I can tell you that they were offended by my question. Because it's impossible for this to happen if we stick to our business ethics.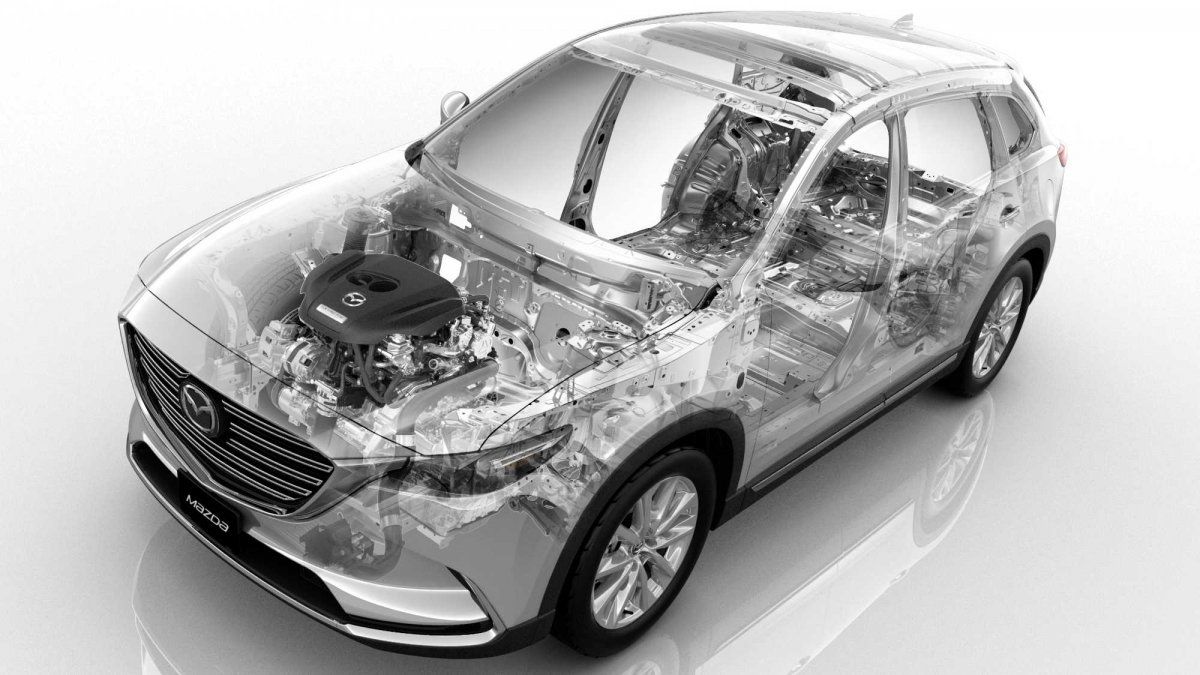 Mazda's Skyactiv-X engine ditches spark plugs in favor of compression ignition
So, you're right, the cars were the same, but we have invested a lot of money and a lot of resources for the development of internal combustion engines, and then suddenly Dieselgate comes along, and there's no rational discussion about it.
But I understand why society is behaving this way – it was unfair.
DriveMag: In the US, Mazda's market share constantly dropped in the last decade, but at the same time in Europe it has experienced an increase in sales. How does Mazda plan on gaining sales on US soil?
The US market is strategic for us, so we have decided to put a lot of investment and management power on US soil. So now we are working on fundamentally restructuring of the dealer and distribution network, including dealer markings, incentives, the look and feel of the facilities and so on. We are also renewing the team, and we'll launch the new brand campaign at the beginning of this fiscal year. In April of 2018, we'll clearly communicate to the US market what Mazda stands for, as we have done in Europe.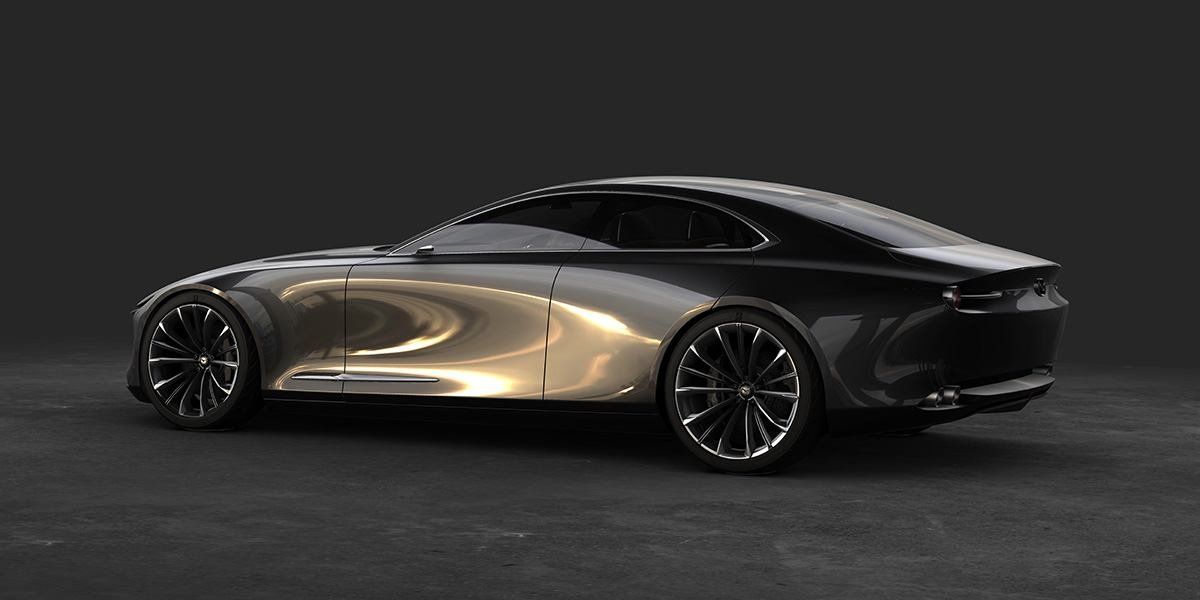 Mazda's elegant Vision Coupe concept shows the brand's focus on elegance
The US is the number one region for Mazda in terms of profit and growth capabilities, but fundamental changes are coming. One of the points on the roadmap of improving our position there is the building of the factory in Alabama with Toyota, where half of the production will be destined for US soil.
What we have seen so far is that the dealers that changed in terms of facilities and management are already performing 20-25% better than the rest of the dealer network, so we believe that we have a robust plan for North America.
DriveMag: How do you see Tesla's idea of directly selling cars to the customers, without having a dealer network in place?
Tesla is often given as an example when it comes to innovative ideas, but the problem is that Tesla has never generated profit, and we don't have this comfort. We believe that the automotive industry distribution will fundamentally change because the current one is 100 years old. It hasn't changed over time.
We still believe that there will be a role for the dealer network, but the brands themselves will have to do a lot more work through e-commerce, and the brands have to be focused not only on conquest but also on the management of the conversion itself. So, if someone comes in touch with one of our dealers, we have to have professional data management and last, but not least, it's important to know how to keep people loyal on a very individual basis.
For us, the loyal customer will become an advocate and will bring us new customers, but to do this we really need to know the customer, and the dealer network will have a crucial role in this.
In the end, we believe in the partnership with the dealers, but it will not be like it is today.
DriveMag: Going back to the alliance with Toyota, how does Mazda plan on keeping its voice in this new partnership?
This is the typical technological alliance, and it's important to know that Mazda's technology is unique and it is appreciated by Toyota.
In basic terms, in the past, you had to develop diesel and gasoline. Today, with the same R&D money, you have to do gasoline, diesel, plug-ins, electric vehicles and connectivity. So it's not as easy as prioritizing an investment, you also need to go outside, and with this Toyota deal it's very much a win-win situation because we have the leadership in combustion engines and on the other side, Toyota has the leadership in hybridization, electrification, and connectivity.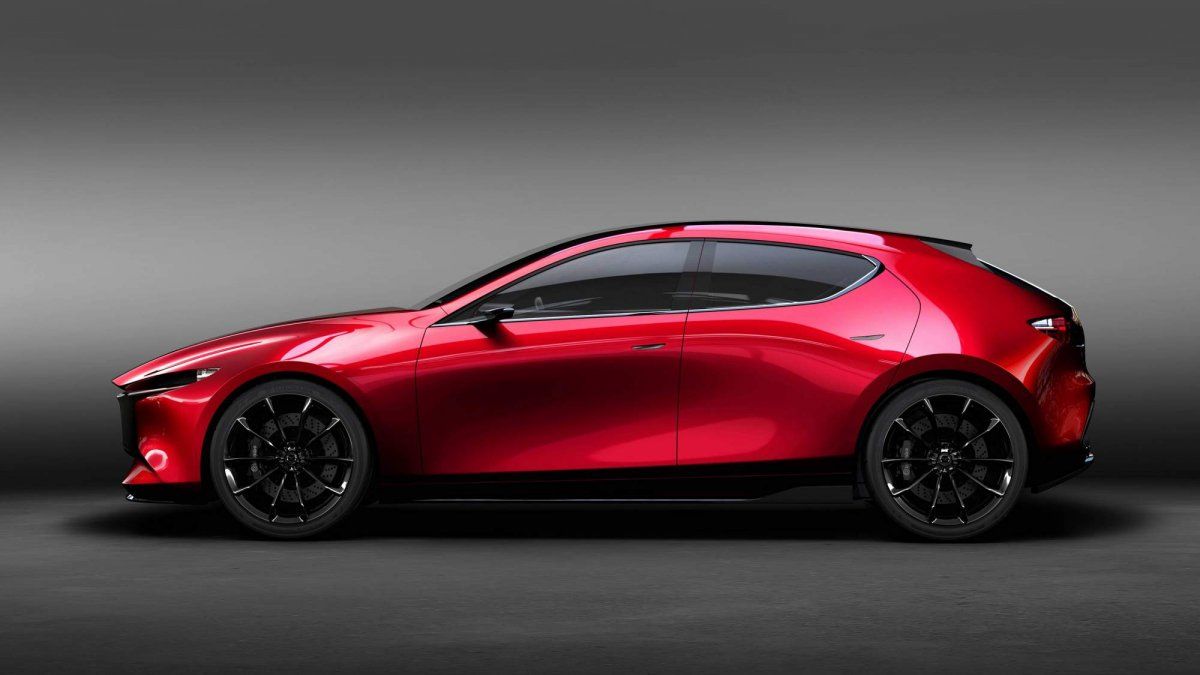 Mazda's sensual Kai concept previews the new Mazda3
Therefore, we'll join our forces to build basic infrastructure together. Mazda will not sell Toyota cars, and Toyota won't sell Mazda cars. But as we see it, this alliance can only give us efficiency.
DriveMag: Crossovers. They're all the rave right now, but Mazda only has two such models in Europe
Today. We only have two crossovers on sale in Europe today. But on other markets there are more – there's the CX-8 that we're launching in Australia and Japan, we have the CX-9 in the United States, the CX-4 in China.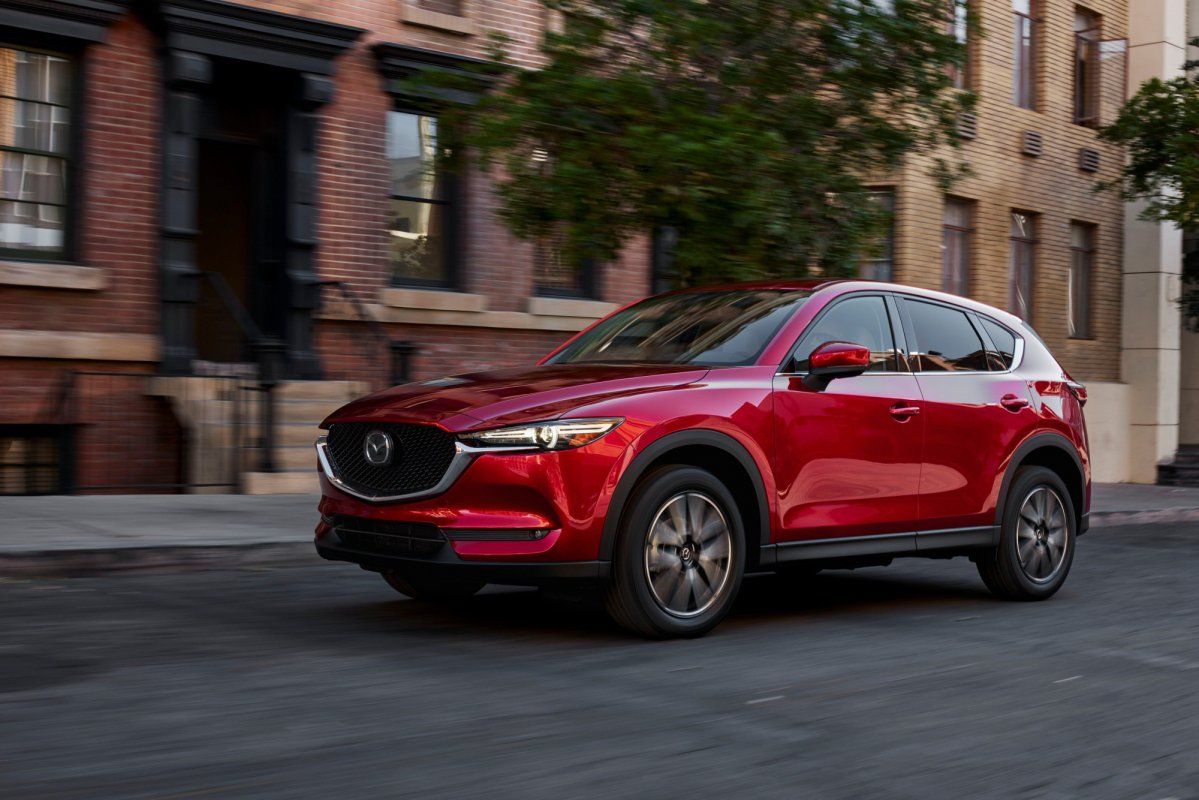 The new 2017 CX-5 sells well in Europe
For the new large platform, it's not really the right time to talk about it now, but I hope that next year at Geneva we can talk more about our strategy in this direction, but clearly, we believe that SUVs, for many continents, is the body type that can have potential. I can only tell you that we're working on extending our crossover range.
DriveMag: Going into the world of autonomous vehicles, is it really the right time to talk about this, or is there something more important on the industry's agenda?
You know, a debate is always a good thing, but we need to be reasonable.
We believe that electric vehicles are the future, and in 2030 all of Mazda's cars will have an electrical add-on, but on the other side, the majority of models will also have some kind of combustion engine.
Clearly, a kind of automated driving is the future, and it makes sense if you want to decrease the number of deaths caused by car accidents. We believe in the concept of CoPilot – we'll reveal more about it in the near future – so the car will take control when you are not able to control it anymore.
At Mazda, we think that driving involvement is something that can differentiate us from other manufacturers. Just think of an electric and autonomous MX-5, it doesn't really make sense, does it?
DriveMag: What can we expect from Mazda in the future, seeing as right now there is consensus on the idea that your cars are great to drive and beautiful?
For us, it's simple: we build the car around the human being. We're listening to our customers, and people want performance, fun, and beauty.
In the future, we will never give up on the feeling of driving pleasure. If you commute to work every day, we want this short daily experience to be unique. You leave your problems at home and have a bit of fun.
You can have autonomous and electric cars in the future, but we'll always have Jinba Ittai, this feeling of 'horse and rider', working as a whole. This is our philosophy, and some people say we want to keep driving alive.
READ MORE: Mazda is the new Alfa Romeo - you're not a petrolhead until you've owned one