Looking for a sports car? Here's a hard-not-to-look-at MX-5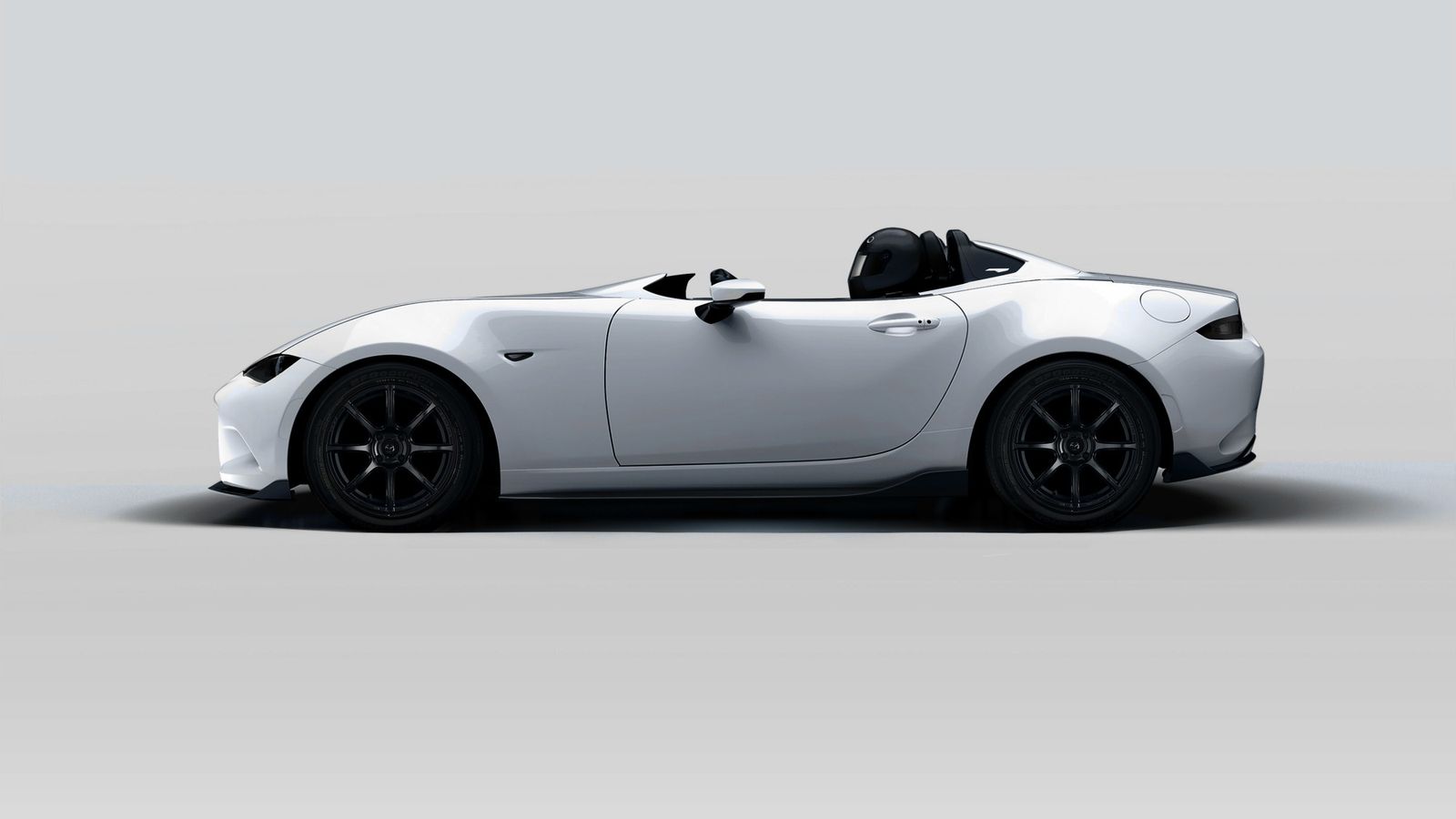 Mazda North American Operations (MNAO) will showcase two MX-5 variations at 2016 SEMA: Kuro, based on the retractable hardtop RF, and the stripped, sans-roof Speedster Evolution.
The one we're really interested in is the Speedster Evolution, an MX-5 that got rid of more than 350 pounds compared to its initial, stock weight. Now it's under 2,000 lbs, and it has no roof. Who needs a roof anyway, when you get to have a car that's not only faster but also cooler, right?
[Photo:19794]
The other concept is called Kuro, Japanese for "charcoal." The name is given by the mere fact it's painted in a semi-matte metallic gray color, and has forged, 17" wheels covered layered by 215/45 BFGoodrich Rival G-Force tires. It might not be the fastest body, but it's an oh so stylish Retractable Fastback Miata.
According to Mazda USA, the two concept cars are hints for two real, money-can-buy Miatas ahead their formal debut.
After testing both the 129 hp MX-5 (in the 1.5-liter trim) and the more powerful, 158 hp 2.0-liter version, we'd go for the sans-roof Speedster here. What's your pick?