Mazda will bring back its rotary engine as range extender for EVs
Small, quiet and silent rotary engine to be embedded into 2020 EV
Mazda will launch two EVs in 2020, and one of them will also have a range-extender in the form of a rotary engine
Mazda is one of the laggards of the electric revolution, previously saying it wants to focus on what brings fun and beauty to the people and not on unnecessary tech. But you can't delay the electric transformation for too much, so now it officially confirmed it will launch two electric vehicles by 2020.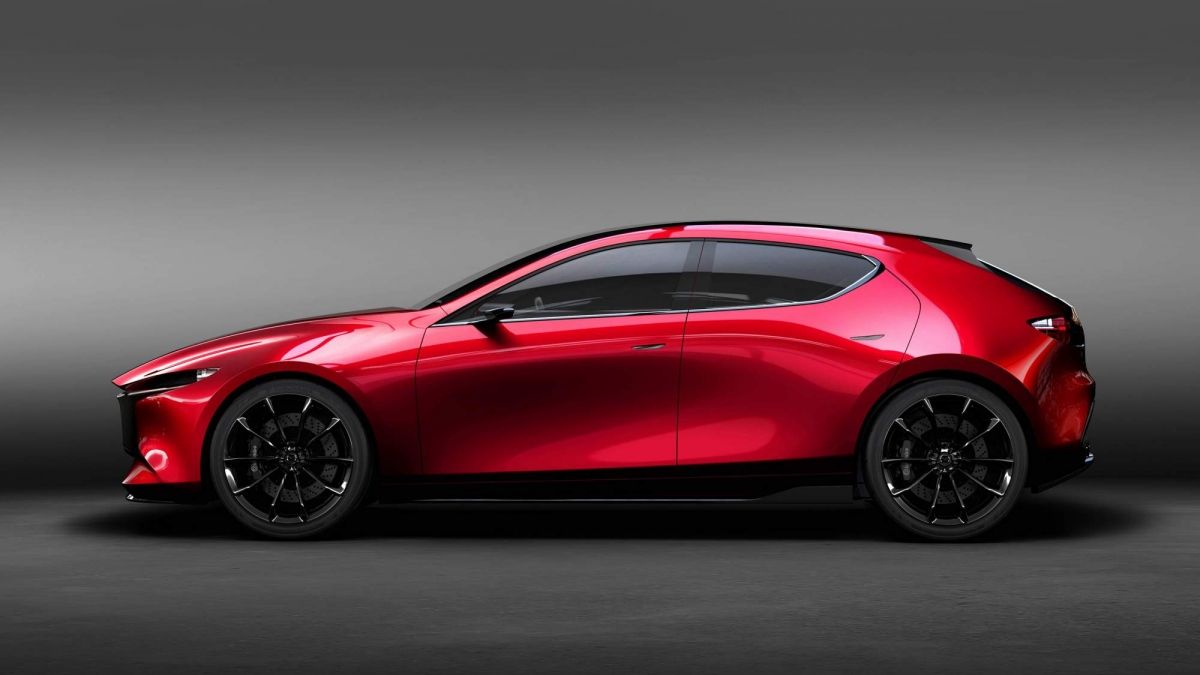 Hopefully they will look as sexy as Mazda's Kai concept
These two EVs will use Li-Ion batteries, but one of the will also pair its battery with a rotary engine as a range-extender. This will recharge the battery when necessary to increase the vehicle's driving range, eliminating the range anxiety which continues to trouble a high percentage of battery EV users. This also means that the battery-only car will have a limited range when compared with major competitors, so Mazda might just start with two cars destined mainly for the city, as BMW initially did with its i3.
The rotary engine's small size and high power output make multiple electrification technology solutions possible via a shared packaging layout. Taking advantage of the rotary engine's compatibility with gaseous fuels, the rotary-powered range extender is designed to also burn liquefied petroleum gas and provide a source of electricity in emergencies.
Mazda has a plan named `Sustainable Zoom-Zoom 2030`
Even if Mazda will continue to focus on making petrol engines better and better, it concedes that some form of electrification combined with internal combustion engines will account for 95% of the vehicles it produces by 2030, with battery electric vehicles accounting for the remaining 5%. This strategy fits with what Mazda's executives said: electricity will not be its main driver for the next decade (some of its competitors want to have at least 30% of fully-electric cars by the same year).
Mazda plans to reduce its corporate average 'Well-to-Wheel' CO2 emissions to 50% of 2010 levels by 2030, and to 90% by 2050. But the company insists on finding the right solution at the right time and the right place - in the regions that have clean electricity, it will launch hybrids and EVs; in the regions with dirty electric grids, this wouldn't make sense.
Another interesting tidbit from Mazda's press release is its focus on investing in alternative fuels including compressed natural gas, liquefied petroleum gas, hydrogen, but also in recyclable liquid fuels such as biofuels from microalgae growth - the company is regarding the development of the latter critical to achieving the carbon neutrality of cars powered by the internal combustion engine, and is already involved in joint research projects and studies with the Tokyo Institute of technology and Hiroshima University as part of an ongoing, industry-academia-government collaboration.
If this will pay off for Mazda or, on the contrary, will make it miss the electric revolution currently starting, it remains to be seen. One thing is certain, though: Mazda loves to think outside the box.
READ MORE: Mazda is the new Alfa Romeo: You're not a true petrolhead until you've owned one